Dance
Summer Arts Preview: Dance
2009 Summer Arts Preview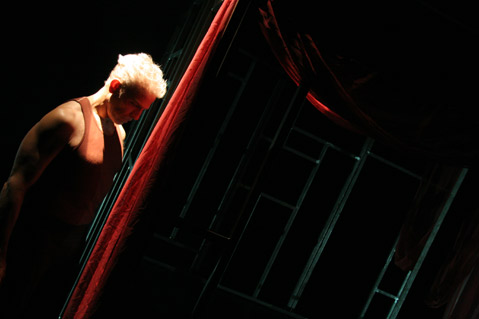 Summer's the season for outdoor festivals, and what better way to kick off things than with the 35th Annual Summer Solstice Celebration (solsticeparade.com)? The theme this year is Splash, so expect to see some undulating underwater creatures, belly dancing beauties, and maybe even a merman doing the merengue. The festival begins at 4 p.m. on Friday, June 19, at Alameda Park with music and dancing. Then, on Saturday, June 20, the Solstice Parade gets going at the corner of State and Cota streets at noon. If you miss the parade but still want to party, head over to the park any time before 8 p.m. for food, drinks, arts, crafts, drumming, and dancing.
Also on Friday, June 19, and Saturday, June 20, Carpinteria's Curtis Dance Studio (curtisdance.com) presents Dancing in the Circus World at the Marjorie Luke Theatre, featuring dancers ages two and older performing in various styles.
One week later, on Saturday, June 27, the Lobero Theatre heats up with Flamenco Loves Tango, a dramatic production born from two equally passionate dance styles.
In July, UCSB Summer Sessionspresents its 2009 Dance Concert, featuring the choreography of faculty members Nancy Colahan, Valerie Huston, Delila Moseley, and Jerry Pearson. Don't miss their performances on Wednesday, July 29, and Thursday, July 30, at the HSSB Ballet Studio Theatre.
Then in August, Old Spanish Days Fiesta brings Santa Barbara's cultural heritage to life with five days of celebration, including parades, performances, concerts, and competitions. Among the many highlights is Las Noches de Ronda, a series of free evening concerts from Thursday, August 6, to Saturday, August 8, at the Courthouse Sunken Gardens, featuring music and dance from Spain and Mexico. Don't forget your chairs and blankets.
Labor Day weekend signals the end of summer, and this year it's also one last chance to catch a live dance performance thanks to Signatures, presented by Daughter of Zion Aerial Dance Company (daughterofzion.net). The show runs from Thursday, September 3, to Sunday, September 6, at Theater DoZ in Santa Ynez