Books
Mike Farrell to Speak at Chaucer's
Actor of M*A*S*H Fame Discusses New Book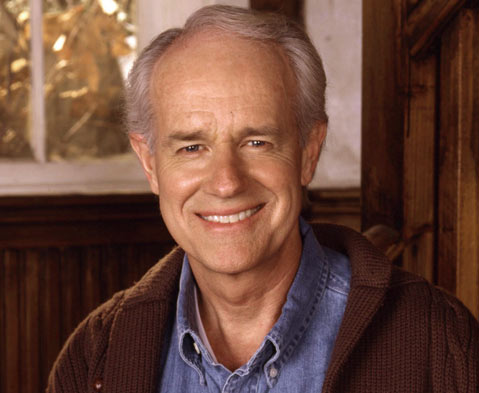 Mike Farrell, most famous for his role as B.J. Hunnicutt in the TV show M*A*S*H, is at the tail end of a promotional tour for Of Mule and Man, his second book. It's a folksy, readable, stop-by-stop account of his tour to promote his first book, Just Call Me Mike: A Journey to Actor and Activist.
Because Farrell's publisher, Akashic Books of New York, is committed to supporting independent bookstores, Farrell will be stopping at Chaucer's Books rather than at the chains. His appearance there is being cosponsored by Death Penalty Focus, an organization that Farrell has served as president for more than 15 years.
Of Mule and Man reads like a homey, wildly unpretentious version of the social pages, in which the names dropped are of activists who show up for his appearances in various cities. These are no socialites, debutantes, or magnates–well, maybe a few–but the faces behind organizations such as Veterans for Peace, Public Citizen, the Southern Center for Human Rights, the ACLU, the Service Employees International Union, Greenpeace, and People of Faith Against the Death Penalty.
The minor frictions arising from Farrell's relationship with his car, a rented Prius (the "Mule" of the title) provide about as much tension and drama as you're going to find in Of Mule and Man. Even so, it's a good read–an easygoing narrative studded with descriptions of the sponsoring organizations.
Farrell spoke to me from his hotel room in Capitola.
On these tours, do you ever feel like you're preaching to the choir? I think the choir needs to be preached to. It's good to be reminded that there are a lot of people out there working on these things, and the reasons why. And in fact, because of M*A*S*H, the extraordinary embrace the show enjoyed, a lot of people show up who have no particular awareness or interest in these things.
You repeat the mantra or principle a few times in your book that people need "love, attention, and respect." Where does that come from? That's something I talk about at great length in the original book. As a result of the breakup of an early marriage I was in great emotional pain, and a friend directed me to this half-way house organization, because I was floundering. It was one of the great experiences of my life. The people I was interacting with were drug addicts and alcoholics, people out of prisons and mental institutions, you name it. What I learned was that all human beings want the same things-love, attention, and respect-and they put themselves through all kinds of terrible psychological, emotional, and spiritual contortions in order to find some semblance of those things.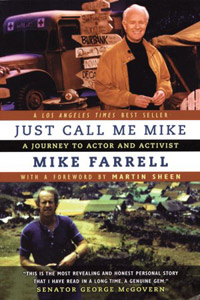 At one point you callously refer to George W. Bush as "President Stupid," though you take it back and explain that you don't think he really is stupid. Do you consider him just another person in need of attention? No question. There's a cleverness that comes from having to comport yourself in a way that passes muster even though you think of yourself as not quite enough. Bush was responsible for the killing of 152 individuals in the death chambers of Texas while he was governor. He's driven by the same demons all the other people are who consign other human beings to the dustbin. Their destructive behavior is mostly a way to deny the lack of love and attention and respect, deny the fact that it matters. There's a kind of callus on a person like that, which comes from a lack of willingness to deal with his own problems, his own fears, his own pains.
Unlike the people at your halfway house who knew they had a problem. They knew something was wrong, and ultimately the lesson they learned is that they had to tell the truth about themselves and own who they were. But some are so damaged by their life experiences that they aren't ever going to be resurrected, and I think the option ought to be life in prison without the possibility of parole in many, many instances. I cringe, because I do believe in people's ability to transform themselves, but I accept the fact that some people are too damaged by their life experiences to be trusted to be out and free and among us-take Dick Cheney for example.
The thing you so dislike about the death penalty-it's not the physical but the psychological torture, isn't it? Absolutely. We've been taught that some people are inexcusable and disposable, but we do ourselves much harm when we allow ourselves to accept that notion. There is a divinity to the human spirit that is violated by that concept.
4•1•1
Mike Farrell visits Chaucer's Books on Sunday, June 28, at 3 p.m. For more information, call 682-6787 or visit chaucersbooks.com.