Arts & Entertainment
Jewel Brings Lullaby to Chumash Casino
The Singer/Songwriter Plays in Santa Ynez Thursday Night
Trying to musically pigeonhole Jewel is tricky. While Pieces of You-her 1995 12-time platinum-selling debut album-was a stripped down, acoustic-driven folk record, on her subsequent seven albums Jewel dabbled in pop, big band, electronica/dance, Christmas tunes, and country. Her genre jumping has earned her comparisons to Madonna, especially in England, which, though flattered, Jewel finds a bit bemusing. "The different genres have come from and been motivated by an exploration of music more than a sort of media thing or having to change my look or change my image," she explained recently via phone.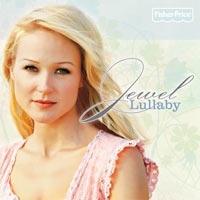 With her latest effort, Lullaby, the singer/songwriter again invokes a wide range of musical styles, including Celtic, classical, folk, and country, which she weaves into a bewitching and surprisingly cohesive record. Particularly intriguing are her original arrangements of "Brahms' Lullaby," "Gloria," and "Somewhere Over the Rainbow."
Jewel recently phoned in from her cattle ranch in Stephenville, Texas, where she lives with her husband, rodeo champion Ty Murray, to talk about the inspiration for Lullaby, songwriting, and her determination to maintain a balanced, full life.
You recorded your latest album, Lullaby, on your own and then distributed it through Fisher-Price, is that right? Yeah. It's a great partnership. It would have been hard for me to get physical copies into any place without partnering with a label or somebody, so this was great, because I'm not in the music section necessarily, I'm in the toy section. It's cool because I get to be introduced to a new audience that might know me, but not necessarily have bought an album before. I'm pretty tickled about it.
Although Lullaby is being marketed as a kids' album, it definitely has adult appeal, too. One of the hardest things to get the word out about is that it isn't a kids' album. I definitely feel it's appropriate for kids, but I really made it as a lullaby for adults. It's smart, lyric-driven music, but it's all soothing. I've been writing lullabies for myself for years. I started doing it when I was about 16. "Raven" I actually wrote when I was 16. I was away at a boarding school, and I'm just a little bit jittery, and music really helped calm me down. And then "Angel Standing By" I wrote when I was homeless and was afraid to fall asleep. I thought, "If I'm an adult that enjoys relaxing to this sort of music, there must be others."
"Somewhere Over the Rainbow" was a risky song to do, considering it's been covered so much, but you managed to pull it off. It's such a beautiful song, and I'm very respectful of the classics. I tend to work on them for years and years before I sing them out. I've been doing "Rainbow" since I was probably 15. I think it takes that much time to really find a new shape in a song and to find yourself in it without just bastardizing it for the sake of just changing it up. You have to make it your own without being disrespectful to the original intent-that just takes time. I was really glad that with the Lullaby project I finally got around to it.
Despite its truncated format, you have a great ability to pack a lot of emotion and imagery into a song. Yeah, I love seeing what world it can take people into in that three minutes or six minutes. A song like "Painters" is like a home movie you got to watch in just a few minutes. I think that's a fun challenge. It's what's really kept me interested in songwriting.
Speaking of "Painters" [off of Pieces of You], where did that story come from? It's made up. I grew up reading a lot and wrote a lot of short-story fiction before I began writing songs. When I first picked up the guitar I didn't know anything about music or songwriting, but I had read so much and I knew a lot about writing and I sang, so a lot of my first songs especially didn't have a traditional songwriting structure. They were simply short stories put to music and a lot of them were fiction, like "Adrian" is fiction, and "Painters" is fiction.
Despite all the ups and downs in your life and career, it seems like you're now living a happy, balanced life. I like it. I've definitely given up a lot of things that could have made me more money or more famous, but I wouldn't trade it for the world. I feel like what I gained was a life that I enjoy. I've seen a lot of celebrities become miserable in their lives and in their jobs, or you end up 60 years old and all you have is a career and you don't have a family that likes you. I wanted to try and get both if I could, and it seems to be working out so far. [Laughs.]
4*1*1
Jewel will perform at the Chumash Casino (3400 E. Hwy. 246) on Thursday, July 23, at 8 p.m. Call (800) 585-3737 or visit chumashcasino.com for details and ticket info.