Senior Deputy District Attorney Joyce Dudley, who will formally announce next Tuesday her campaign for District Attorney, has been put back on a high-profile sex crime case that she'd been removed from by the current DA, Christie Stanley, who will likely run against Dudley next year. Stanley initially took Dudley off of prosecuting Genise Schu-a 47-year-old who prosecutors allege had a seven-year sexual relationship with one of her son's friends starting when the boy was just 13-and replaced her with Paula Waldman, citing budget concerns, among other reasons.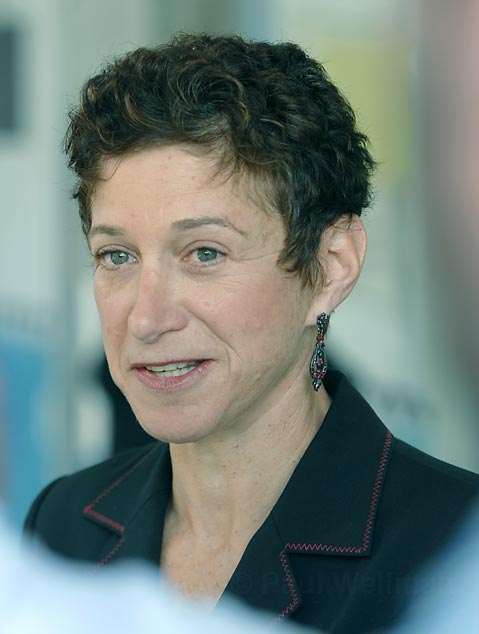 But not long after that decision became public, Dudley was reinstated as the top prosecutor in the case, and Waldman will serve as a second-chair prosecutor, a position rarely filled in similar cases. "I don't know why the DA decided to return the case to me," said Dudley, a 20-year-veteran of the DA's office. Stanley, who has battled lung cancer during much of her first term as DA, hasn't made a formal announcement, but has indicated in media reports her health is improving and that she intends to run again. The primary is June 8, 2010.
Schu, meanwhile, was ordered on 8/25 not to have any contact with the alleged victim or his mother and father. Schu, who was present in court but free on bail, has yet to enter a plea on 11 felony counts of sexual misconduct with a minor.