Arts & Entertainment
Lang Lang Joins the S.B. Symphony at the Granada
Pianist Plans a Night of Beethoven Alongside Santa Barbara Symphony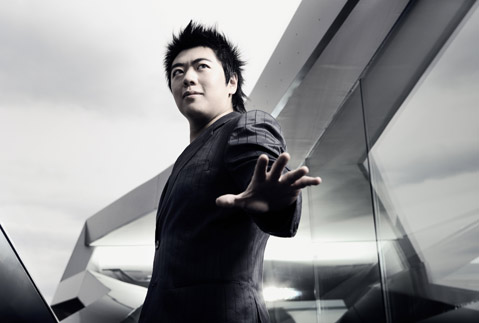 Every great story about creative success ought to have one of these moments-the telephone rings, and the caller is so great, and so unexpected, and the offer is so right, that at first it seems too good to be true. On Saturday night, the Santa Barbara Symphony will enter its home venue, the Granada Theatre, to fulfill a fantasy invitation from the world's number-one solo pianist, Lang Lang. The most driven musician of his generation is in training for a crucial season of featured solos with the world's greatest orchestras, and he has chosen to do that here. Why? Because he likes the Granada, because he likes their Steinway piano, but most of all because he likes the idea of practicing for an extended period and then performing with the Santa Barbara Symphony under the baton of Nir Kabaretti.
The result of this massive and unforeseen vote of confidence for the symphony is twofold. First, there will be a special, double-length rehearsal period, stipulated (and paid for) by Lang Lang, who is waiving his performance fees for the evening. Then there will be the concert itself, a one-night-only Beethoven extravaganza, with Lang Lang performing the composer's Piano Concerto No. 2 and Piano Concerto No. 3 back-to-back. It's a colossal effort that undoubtedly will bring out the best in Lang Lang, who trains like an athlete for these super-intense shows.
A lot of the drama in contemporary classical music performance today attends to the every movement of a handful of genuine young stars, many of them Chinese, who have taken piano performance to a new level of spectacle and execution. In Santa Barbara, we have been fortunate to hear the super-charged Chopin of both Lang Lang and his even younger compatriot, Yuja Wang, just within the last year. What Lang Lang does with Beethoven and with the Santa Barbara Symphony could have a major impact on this most volatile of competitive situations, the perpetual quest for the piano summit.
Reached by email, Maestro Nir Kabaretti said that "hearing Lang Lang perform these very contrasting works by Beethoven is a rare and tremendous opportunity. Many of us know Lang Lang for his unparalleled technical virtuosity performing 'monster' works such as the Tchaikovsky, Rachmaninoff, and Prokofieff piano concerti. But few of us have had the chance to hear him display his intimate artistry through earlier 'classical' works. His sensitivity interpreting the second and third piano concerti [of Beethoven] will undoubtedly give us goose bumps."
For his part, John Robinson, the executive director of the Santa Barbara Symphony, is delighted as well, explaining, "For this one-night-only concert with Lang Lang, you can be sure that everyone on the Granada stage will be treating this as one of the most special musical moments of their lives."
Lang Lang, who has attained not just classical but popular superstar status throughout much of the world, will undoubtedly also be treating this as one of the most special musical moments of his extraordinary life, because it is his baby. He chose the venue, the orchestra, and the program, so hold on tight Santa Barbara, because here he comes.
4•1•1
Lang Lang performs alongside the Santa Barbara Symphony this Saturday, September 5, at the Granada Theatre (1216 State St.). Call 899-3000 or visit granadasb.org for details.