Arts & Entertainment
West Beach Music Festival Returns for Year Three
Ben Harper, Steel Pulse, Slightly Stoopid Head to the Sand for Weekend-Long Concert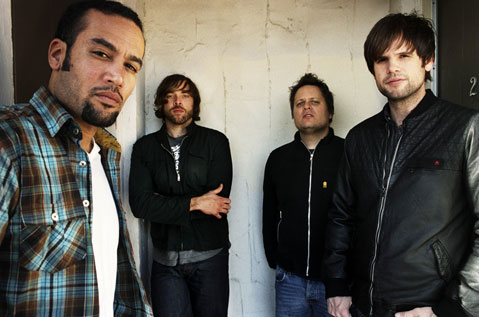 Two years ago, on a rainy Saturday in October, Twiin Productions' West Beach Music Festival made its less-than-successful debut on Santa Barbara's picturesque shoreline. The then one-day affair boasted an afternoon and evening of jam, rock, and pop music from some of the county's finest, including Sugarcult, The Penfifteen Club, Animal Liberation Orchestra, and Shades of Day. The event's host: none other than Loveline's Adam Carolla. Sadly, poor weather and low turnout meant a bust for West Beach, leaving most of us confident that we'd never see or hear from the project again.
Then came 2008. With renewed financial support and a much grander affair in mind, Twiin's Jeremy and Joshua Pemberton (yes, they're twins) returned to West Beach with a new vision: three days of nonstop music, dancing, and family-friendly fun. Jason Mraz and Natasha Bedingfield closed out night one with two upbeat sets of radio-friendly hits. Day two saw Ziggy Marley jamming with the tykes during a mid-afternoon performance on the fest's Kids' Stage. And day three ended with a mind-numbing set of funky soul from none other than George Clinton & Parliament-Funkadelic. The weekend worked to erase the memory of 2007's false start, and, despite a few setup troubles, seemed to leave most attendees wondering what West Beach '09 would bring with it.
This Friday at 3 p.m., the West Beach Music Festival kicks off year three with an afternoon and evening of eclectic and epic proportions. S.B.'s own Sunshine Brothers start things off, to be followed by punk from The Aggrolites, surf rock from Donavon Frankenreiter, worldly hip-hop from Ozomatli, reggae from Steel Pulse, and electronica-driven dance tunes from Bassnectar-and that's just day one. In short, there's no denying the twins have upped the ante for their third go-around in terms of talent, leaving many to hope that the issues that plagued last year's fest-walking distance, sound bleed, poor vendor setup-will also be rectified.
"They spoke and we listened," said Josh Pemberton recently. "We took a survey last year after the fest, and we were able to make a few stellar changes. The biggest change is we are now allowing ins and outs. We didn't allow it last year because we didn't want to impact the neighboring businesses, but nearly unanimously, they are all in support of it. So, you can come and go as you please until 7 p.m. We've also brought the footprint down by 33 percent. Walking in the sand can be pretty tiring, [so] this was a no-brainer. We've got a great team and careful programming to ensure our stages aren't competing with each other."
Together with a staff of more than 650 people per day, the Pembertons are also planning to bring this year's event out into the downtown bar scene, with West Beach-sponsored after-parties taking place around town throughout the weekend. On Friday, Velvet Jones hosts S.B. stalwarts Shades of Day and The Naybrhood, Sandbar welcomes The Aggrolites and Marc B., and EOS plays host to the after-party. On Saturday, SOJA, Passafire, and The Movement hit Velvet, Shwayze gets down at Wildcat, and Sashamon takes over Sandbar. And on Sunday, the official post-fest shindig heads to the Wildcat. For $20, festival attendees can score a VIP After-Party Pass, which gets you into all the festivities sans cover fee.
But all the glitz and glam aside, it's West Beach's "community first" motto that perhaps carries the most weight. Unlike most multiday music fests, the folks behind West Beach have made a conscious and thoughtful effort not only to incorporate Santa Barbara bands, but to bring them to center stage. Originally I.V.-based groups like Rebelution and Iration (who played the first year of the fest) are now scoring highly coveted spots on Sunday's main-stage lineup, opening for nationally touring acts like Pepper and Slightly Stoopid. And in a last-minute switcheroo, S.B.'s up-and-coming Sunshine Brothers were moved to Saturday's can't-miss set time, to play directly before G. Love & Special Sauce and Ben Harper and Relentless7. "We know this community is the key to the festival's success," explained Jeremy. "If we ever ignore the amazingly talented local acts, we've lost track of where this whole thing started-with the locals."
And, oddly enough, Twiin's community-minded model can even be seen stretching to the festival's biggest draws. Saturday main-stagers The Bravery may look like the odd men out with their dark, synth-driven rock, but even they can boast S.B. ties. "They just contacted us and asked us if we wanted to do it," explained lead singer Sam Endicott of how he got on board with the fest. "And we thought, 'This is different. It's weird. Let's do it.' Also, John [Conway], our keyboard player, is from Santa Barbara, so we spend a lot of time there. It's kind of our home away from home."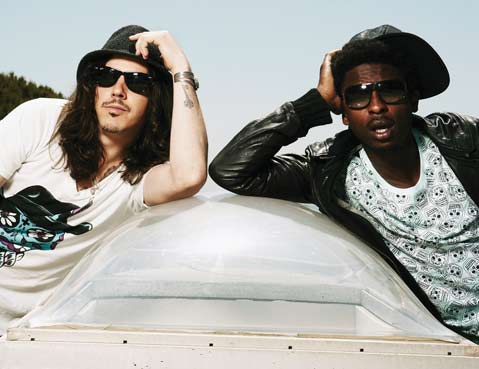 Also jumping on the local-loving wagon is Saturday-night headliner-and the fest's undoubtedly biggest draw-Ben Harper. "I used to go to Santa Barbara when I was a kid every weekend," enthused Harper recently via phone. "My mom loved it so much that we used to come in and stay every weekend. She had friends who owned Jensen's Music there in town. I mean, I grew up in that music store. My family has a music store in Claremont, and Jensen's was our satellite music-store hang in Santa Barbara. : And that radio station [KCSB 91.9]-I've heard more people talk about hearing me on that radio station than KROQ."
For Harper, Endicott, and many, many others, this weekend will most surely be a family affair. And for everyone else, West Beach 2009 most certainly promises to be a sand-filled party for the S.B. books.
Three Can't-Miss Acts
Ozomatli with Chali 2na
As anyone who caught Ozo's 2007 show at the Lobero should know, these guys are a musical force to be reckoned with. Part Latin rock, part ruckus hip-hop, part funk-loving reggae, Ozomatli are the reigning poster boys for world fusion, and this weekend they'll reunite with former vocalist Chali 2na for an extra special performance. Expect singing, dancing, and lots of crowd participation. (Fri., 7pm; Bashment Stage)
Ben Harper and Relentless7
Watch Ben rock harder than he's ever rocked before alongside his latest project, Relentless7. Toting tracks from their debut, White Lies for Dark Times, Harper is spending his time onstage nowadays embracing his gritty, blues-rock side-and we're loving every second of it. (Sat., 8:15pm; Bob's Stage)
Rebelution
While S.B. bands are littering the festival's lineup, it's Rebelution's Sunday afternoon set that promises the biggest homecoming punch. Since releasing their second full-length, Bright Side of Life, last month, these four reggae rockers have been hitting the road hard. Sunday finds them returning home-and making their long-awaited West Beach debut-just before Pepper and Slightly Stoopid close out the night. "I think a lot of people are in for a little bit more than they expected," said bassist Marley D. Williams of the fest. Here's hoping he's right. (Sun., 4:20pm; Bob's Stage)
4•1•1
The West Beach Music Festival kicks off this Friday, September 18, at 3 p.m. and runs through Sunday, September 20. For full concert and lineup details, including tickets and VIP passes, call 963-4408 or visit westbeachfestival.com. And for in-depth interviews with G. Love, Ben Harper, and The Bravery, visit independent.com.