Arts & Entertainment
Creedence Clearwater Revisited at the Chumash Casino
Creedence Clearwater Revisited Keeps the Songs of the Sixties Alive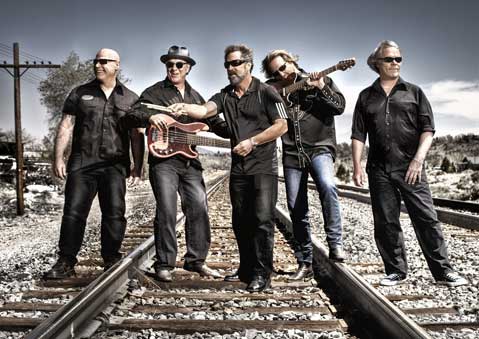 With the 40th anniversary of Woodstock come and gone so recently, it is interesting to consider what, out of all the music played at the festival, has aged the best. A lot of critics, even more fans, and a resounding chorus of filmmakers would likely agree that one of the only groups left off all previous Woodstock soundtracks has stood the test of time the best, and that's the Bay area rockers known as Creedence Clearwater Revival. Tonight, a line-up anchored by original rhythm section of bassist Stu Cook and drummer Doug "Cosmo" Clifford and calling themselves Creedence Clearwater Revisited will hit the Chumash stage for an evening of timeless rock music.
I spoke with Stu Cook from the road about the experience he's having with this group, and about his extraordinary career in music.
CCR almost seems more popular now than ever. Do you have that feeling?
Well, you're right that we are enjoying another one of the many bursts of fan enthusiasm that we've seen over the years. But more popular than ever? No. In 1969 we were on top of the world for at least six months. I mean we had weeks where we outsold the Beatles and the Stones.
Tell me about that. What was it like to be a rock star at the end of the Sixties?
For some people it was dangerous. Being from the Bay Area, we witnessed some casualties, people who couldn't handle the life and died. But for us it was mostly just exciting. Here, I'll give an example. In 1971, Elvis Presley played the Oakland Colieum. Elvis was in his white jumpsuit, karate phase, and he sold out the Coliseum, which is huge. We all got tickets through the record label for ourselves and our friends and family, and we went down there knowing that Elvis liked singing one of our songs, a John Fogerty tune that was also covered by Tina Turner, "Proud Mary." And of course we were excited that maybe he would do it, but then, a few songs in, he basically stopped the show for a moment, and by way of introduction, Elvis said "Are the Creeedence Clearwater Revival in the house? Because this next number I got from them." And we just went nuts. In front of 60,000 people, we got a shout-out from the King. Of course we weren't that starstruck, because we were pretty big at the time. In fact, we had played the Coliseum ourselves the year before.
What are some of your more memorable experiences outside of CCR?
I produced some songs for Roky Erikson that I think are good.
Was Roky Erickson difficult to work with?
He was hard to get into the studio, but that wasn't his fault. It was the people at the Texas state mental hospital in Austin. At first they wouldn't let him leave.
Wow, that's so rock n roll.
Thanks, yes, I think so too.
4•1•1
Creedence Clearwater Revisited on Thursday, September 24 at 8pn in the Chumash Casino Samala Showroom. For tickets and information visit chumashcasino.com or call 800-585-3737.