Books
Mind & Supermind, Plus Some Santa Barbara Books
Pages & Sages Gives the Lowdown on Lectures and Book Releases
HUMANITY'S NEW LEAF: Boundaries of human consciousness, prepare yourself for more pushing. The fall season of SBCC's Mind & Supermind lecture series continues on Monday, October 5, as mystical scholar, poet, and spiritual counselor Andrew Harvey appears at the Lobero Theatre (33 E. Canon Perdido St.) to outline his plan for the salvation of humanity. Unlike many public intellectuals offering a way out of war, disaster, poverty, or extinction, Harvey is an optimist, holding out great hope and appreciation for humankind's ability to change itself for the better.
Titled The Great Birth, Harvey's lecture will outline his recommended responses to the host of "great deaths" currently coming to pass: deaths of old financial systems, deaths of beliefs, deaths of ways of life. The solution, he suggests, has to do with how "ancient practices of gratitude, compassion, attention to heart, and facing the shadow within can lead to harnessing the energies of love," dramatically altering how we relate to one another and to our planet.
Harvey has found these solutions by searching the sort of ancient mystical texts he's grown famous for studying. His books on Buddhism, Christianity, the poet Rumi, gay mystics, and the common threads shared by all religions have made the seemingly obscure much less so. Indian-born and Oxford-educated, he shoved off from academia in his early twenties and returned to the subcontinent, where he began the lifelong experience that has lead him to think and write about humanity's best spiritual practices and how they can be discovered in any religious tradition. Harvey's lecture begins at 7:30 p.m. Call 965-0581 or visit sbcc.edu/adulted for more information.
THE LATEST FROM THE LOCALS: We've been hearing quite a lot of news about S.B. author book releases lately, so here's a sample of what our 805 writers are putting out. Jim Campos, Bonnie Kelm, Dave Moore, and Tom Moore's Greater Carpinteria: Summerland and La Conchita presents a history of what you'll find if you drive a little south of Santa Barbara. The authors, all former educators in cooperation with the Carpinteria Valley Museum of History, touch on Carpinteria's onetime twin icons of the racetrack and the Santa Claus statue, La Conchita's banana plantation and stagecoach route, Summerland's oil operations, and the paradisiacal qualities of the entire region.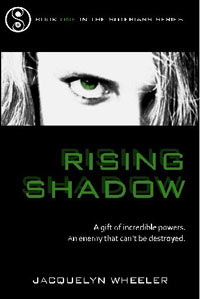 As for super-local fiction, Jacquelyn Wheeler's Rising Shadow, set at UCSB, is now available both in paperback and as a free-to-read PDF file on the Internet. Planned as the first release in the Soterians series, the novel follows a pack of Gauchos who one day find themselves possessed of superhuman abilities and are thus obligated to join the ongoing conflict between good and evil. Wheeler has written the super-powered students' struggle in such a way as to promote volunteerism, teamwork, and youth empowerment. For more details, visit soterians.com.
Given North Korea's status as the most secretive state on Earth, it's no surprise that informative stories from the inside come few and far between. UCSB professor of theater arts Kim Suk-Young does her part to shed light on the mysterious regime with Long Road Home: Testimony of a North Korean Camp Survivor. The book chronicles the life of Kim Yong, a North Korean refugee she began interviewing in 2004. Once a lieutenant colonel in North Korea's National Security Agency, he was swiftly and vertiginously demoted to a life in some of the country's harshest labor camps after being spuriously charged with treason. Eventually, he found an escape route through China and Mongolia. He currently travels the United States, telling his story and disseminating information about life in Kim Jong Il's dictatorship. Thanks to Kim Suk-Young, it's now told in print as well.