News
Mayor Warns of Lost Ballots in Vote-by-Mail Election
Tangled Up In Ads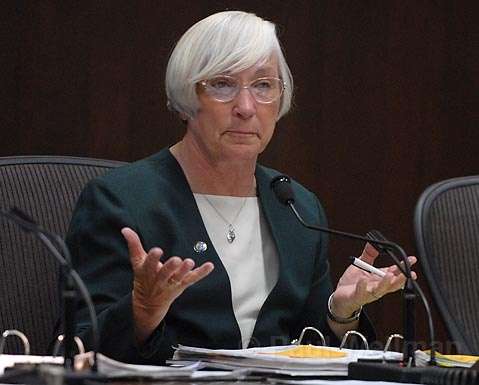 Mayor Marty Blum sent an email alert last week to voters expecting to participate in the upcoming city election on November 3, which will decide the next mayor, three city council seats, and four city measures. Ballots have been sent out for the city's first vote-by-mail election, but some ballots destined for apartment complexes may have been misplaced, resulting in their being delivered to wrong addresses, or tossed as junk mail, or both.
Campaign ads looking too much like voting materials are accused of confusing postal workers responsible for sorting the mail. Lane Anderson, a retired letter-carrier from the USPS who is on the ballot for City Council, said it is not unusual, when large amounts of non-preferential mail, like political ads, clog the handling rooms and sorting cases, for first class mail to get buried in the piles. "The solution would be to reform the rules so that political propaganda has to go out as first class," commented Anderson, adding, "After all it really does not provide a public service. You don't get objective information that way."
In this kind of election, the only voting method is mailing back or dropping off the ballots voters receive in the mail-no going to the polls this time. Blum wrote that the issue of misplaced ballots "raises serious concerns that Santa Barbara apartment residents may not have fair access to their ballots."
Marcelo Lopez, Director of Administrative Services for the City of Santa Barbara, stated that while he was aware of the message circulating from Mayor Blum, reports of misplaced ballots lack details. He has not received the name or address of an apartment complex where such a mix-up took place.
If you are a registered voter and have not received your ballot in the mail, contact the City Clerk's Office at 564-5309.