News
Day of Action for Mother Earth
International 350 Campaign Comes to Santa Babylon
In about seven weeks, representatives from nations big and small will gather in Copenhagen for arguably the most important environmental get-together of our era. With time running out on 1997's Kyoto Protocol – the ambitious and international earth-minded treaty that aimed to get governments of the world on the same page about reducing greenhouse gases – the United Nations Framework Convention on Climate Change (UNFCCC) is reconvening in order to hash out a new and improved successor to Kyoto, which the United States infamously refused to ratify. Looking to ramp up public support for the meetings and to call attention to the very real peril that the planet currently finds itself in due to continued off-the-charts carbon emissions, thousands of demonstrations are planned to go off in concert all around the world this Saturday, October 24, including several right here in Santa Barbara.
This weekend's events – which range from information-heavy affairs in the library to paddle outs into the wild of the Pacific Ocean – are part of the 350 campaign, a worldwide effort named after the scientist-backed opinion that 350 parts per million of carbon dioxide in the atmosphere is the "safe" limit for humanity. Currently, we are at roughly 387 parts per million and rising, so the campaign aims to publicize this trend and hopefully turn it around.
As for the plans in Santa Barbara for Saturday, October 24, they include: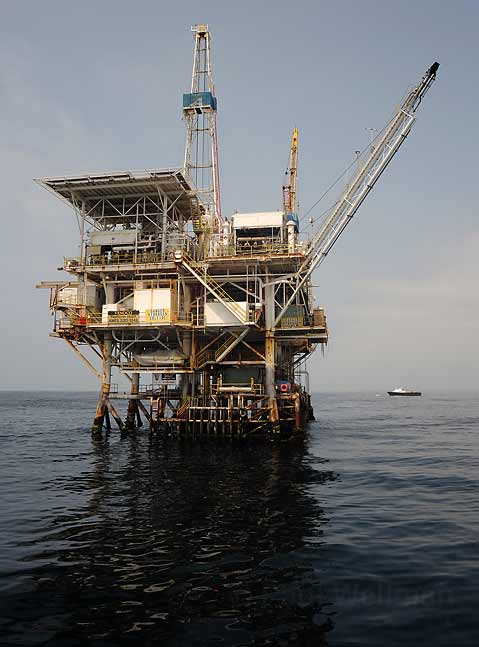 • More than 60 students from UCSB's Environmental Affairs Board will be gathering on the beach in front of the 6800 block of Del Playa Drive in Isla Vista at 12:30 p.m. and paddling their kayaks out to Platform Holly, the oil rig a couple miles offshore of Sands Beach.
• Transition House Santa Barbara and PUEBLO are sponsoring a rally at 11 a.m. at Vera Cruz Park on Cota Street in downtown Santa Barbara, across the street from the Saturday Farmers Market. Costumes, flags, drums, and assorted other guerilla theater antics are encouraged as the plan is to march from the park to State Street and then up to the Storke Placita just before De la Guerra Street in order to "wake up" our community to the issues of climate change.
• The folks from Surfers Without Borders, a team of eco-warrior wave riders who work to spread the gospel of sustainability and the tenets of permaculture throughout Central America, is holding a community pow wow from 6 to 9 p.m. at the Santa Barbara Public Library's Faulkner Gallery. The event will be fostering dialogue and offering info via a variety of presenters on things such as ocean pollution reduction, the powers of permaculture, sustainable agriculture, and a preview of the Carbon Economy Series set to get underway at the Orella Ranch on the Gaviota Coast in early November. Admission is free but donations are always welcome.
Go to 350.org for more info.