Film & TV
10th Annual Ojai-Ventura International Film Festival
Festival Grows to Include Ventura, Features Films and Celebs November 5-8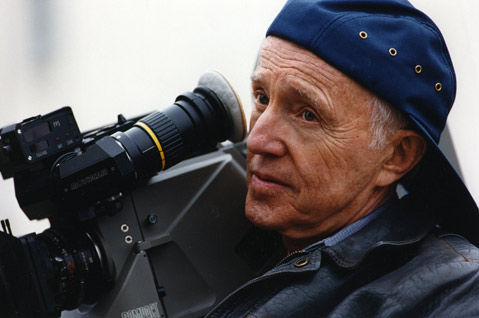 "All over the place" is a good way to describe the upcoming Ojai-Ventura International Film Festival, and not just because it's expanded this year to include venues in Ventura and brought in some help from Brooks Institute of Photography students.
The fest, which runs Thursday, November 5-Sunday, November 8, features a smorgasbord of cinematic offerings that seem to touch on every possible celluloid base. Based on the fest's mission statement to "enrich human lives through film," this year's slate includes short films (such as the Stephen Sweeney-produced romantic comedy True Beauty This Night and the bridezilla profile Desert Wedding), feature-lengths (A Quiet Little Marriage, grand jury prize winner at Slamdance and Gospel Hill), local ties (Rich Reid's Watershed Revolution, about the Ventura River; and Passion for Music, about soprano Nicole Cabell's Ventura homecoming), documentaries (Rwandan atrocity revealer My Neighbor, My Killer and Czech communism analyzer The Power of the Powerless), animation (Bill Plympton's Horn Dog, Arjun Rihan's Abridged, and Sean Hannon's Dej Vu), and even sporting events. (It claims to be the only film fest with an associated celebrity golf tournament, hosted by Malcolm [A Clockwork Orange] McDowell.)
And then there's the celebrity-spotting, inherent in all Hollywood-loving fests, this year hinging upon the appearances of actor Peter Graves (best known for his non-nonsense role as Jim Phelps in the long-running Mission: Impossible television series) and acclaimed cinematographer/Montecito resident Haskell Wexler, who both are receiving Lifetime Achievement Awards. In conjunction with those awards, the festival will screen Wexler's examination of sleep deprivation, Who Needs Sleep?, as well as the hilarious satire Airplane!, in which Graves plays the poisoned pilot.
For this year's centerpiece, however, things get decidedly more serious. On opening night at 7 p.m. inside the Ojai Valley Inn & Spa, attendees will get to see The Most Dangerous Man in America: Daniel Ellsberg and the Pentagon Papers. The whistleblower himself will also be in attendance to participate in a rare Q&A session following the screening.
Altogether, the expanded Ojai-Ventura Film Fest has a little bit of screen love for everyone. Visit ojaifilmfestival.com for details.