News
Updated Election Results
City of Santa Barbara's Latest Figures on 2009 Ballot Show Same Results from Last Night
Though nearly another 5,000 ballots poured into the official tally between 8:30 p.m. on election night and 1:30 a.m., when the City of Santa Barbara posted the apparently final update, the results stayed pretty much the same, although Helene Schneider took a more commanding lead over her rivals, Frank Hotchkiss edged out Michael Self for third place in the city council race, and Measure B's loss was intensified. Also surprising were how many Santa Barbarans actually cast ballots in the city's first mail-in-only election: 22,869 of 46,718 registered voters, or nearly 49 percent.
Here's the rundown:
MAYOR'S RACE
Winner: Helene Schneider, with 10,254 votes, or 45.8 % of all 22,393 votes cast for mayor
Runners-Up:
Dale Francisco, with 7,602 votes, or 33.9%
Steve Cushman, with 3,644 votes, or 16.3%
Isaac Garrett with 481 votes, or 2.1 %
Bob Hansen with 412 votes, or 1.8 %
CITY COUNCIL RACE
Winners:
Grant House, with 8,806 votes, or 38.5%
Harwood "Bendy" White, with 8,112 votes, or 35.5%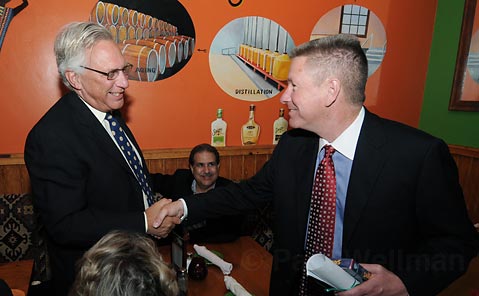 Frank Hotchkiss, with 6,803 votes, or 29.74%
Michael Self, with 6,788 votes, or 29.68%
Runners-Up:
Dianne Channing, with 6,061 votes, or 26.5%
David Pritchett, with 5,113 votes, or 22.4%
Cathie McCammon, with 3,532 votes, or 15.4%
John Thyne, with 3,361 votes, or 14.7 %
Justin Tevis, with 2,475 votes, or 10.8%
Cruzito Cruz, with 1,890 votes, or 8.3%
John Gibbs, with 1,861 votes, or 8.1 %
Lane Anderson, with 1,286 votes, or 5.6 %
Bonnie Raisin, with 839 votes, or 3.7 %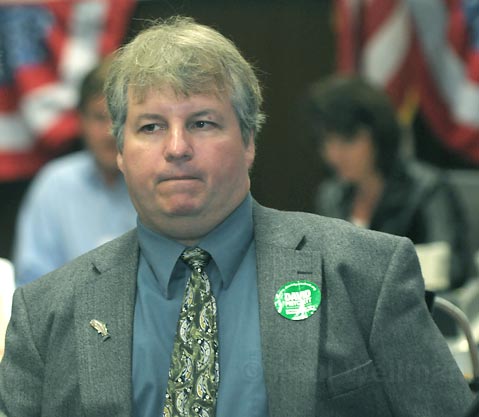 MEASURE B
The initiative to lower allowable building heights throughout Santa Barbara failed. Of the ballots submitted, 22,352 people voted on Measure B. The breakdown is:
YES: 10,343 votes, or 46.3%
NO: 12,009 votes, or 53.7%
OTHER INITIATIVES
Three less controversial initiatives were also on the ballot this year. They all passed. The results:
Measure C (combine Parks and Recreation commissions): PASSED
– YES: 16,766 votes, or 78.6% of 21,330 total votes cast
– NO: 4,564 votes, or 21.4%
Measure D (expand Harbor Commission, allow one member from outside city limits): PASSED
– YES: 10,944 votes, or 57.2% of 19,147 total votes cast
– NO: 8,203 votes, or 42.8%
Measure E (decrease members on Architectural Board of Review; allow members from outside city limits): PASSED
– YES: 12,844 votes, or 65.6% of 19,568 total votes cast
– NO: 6,724 votes, or 34.4%
For a breakdown of these votes by precinct, see the City of Santa Barbara's election results page.