Arts & Entertainment
Imogen Heap Brings Ellipse to Lobero
Quirky Songstress to Kick Off U.S. Debut with S.B. Concert
Considering how much play she's gotten on U.S. television and film, it's a wonder Imogen Heap has never toured the Americas. This Sunday night, the British singer and Frou Frou vocalist breaks her stateside silence with a tour-launching concert date at Santa Barbara's own Lobero Theatre in support of her third album, Ellipse. For Heap's fans, the shows mark a long-awaited chance to catch the sprightly singer live and in person, not to mention an opportunity to witness one of the more dazzling vocal displays pop music has to offer.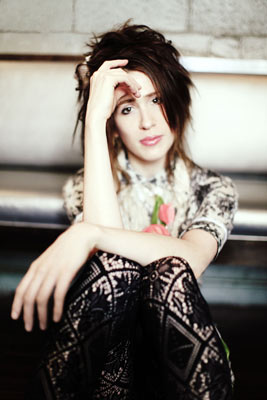 For the unacquainted, it was Heap's airy, ethereal vocals that brought Garden State's lead single, "Let Go," to life. Not long after, it was The O.C.'s use of her "Hide and Seek" (and the subsequent Saturday Night Live spoof of the episode) that put the Londoner back in the limelight. Licensing deals aside, Heap's 2005 effort, Speak for Yourself, brought with it a collection of dizzying electronica and breathy lyrics that touched on and beautifully united influences ranging from Bjrk to Sarah McLachlan. This time around, Heap loosens her tight grip on the effects knobs, creating a disc that allows her powerfully elastic vocal range to stand front and center.
Stylistically, Heap's songs continue to straddle the line between down-tempo ambience and folksy pop. Ellipse offerings like "Bad Body Double" flirt with R&B structures, but ultimately rest on distorted loops and Heap's limber low-to-high singing tricks. Meanwhile, numbers like "Aha!" find the songstress channeling her inner opera star against a fast-paced string section and Middle Eastern-influenced arrangements. All together, Ellipse's songs paint a pretty clear picture of Heap's artistic vision; it's all about the theatrical. Whether whisper-singing a cappella or trying to croon alongside a cacophonous blend of violins and electronic samples, Heap manages to steal the show here-and gives us hope she'll do the same in the live setting.
New Noise Santa Barbara presents Imogen Heap at the Lobero Theatre (33 E. Canon Perdido St.) this Sunday, November 8, at 8 p.m. For tickets and information, call 963-0761 or visit lobero.com.