Visual Arts
Three Reasons to Celebrate Movember at Frameworks
Downtown Gallery Hosts Fun Fundraiser for Men's Health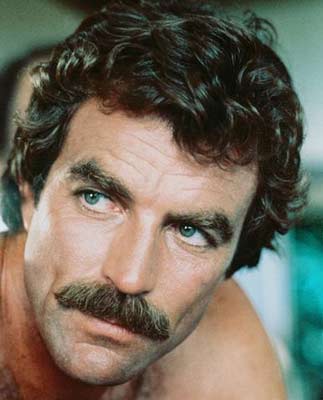 Legend has it that back in the late 20th century a bunch of Ozzie lads got together for pints at their local pub. The conversation turned to social change and the men decided they wanted to raise money for an animal rights charity. Their method: growing moustaches. Thus, the month of Movember was born, and soon became a national movement, with men across Australia shunning their razors for the month of November and supporting one another in achieving good-deed goals, as well as fine whiskers.
Today, Movember is a global phenomenon with its own dedicated Web site and Wikipedia page. The focus of the fundraising has shifted from furry friends to men's health issues, but the method is the same: participating Mo Bros are invited to give up shaving at the start of November and grow a mo. On Thursday, December 3, at 5 p.m., Frameworks Gallery (813 Anacapa St.) hosts a Movember party and fundraiser, with 100 percent of the proceeds benefiting the Prostate Cancer Foundation and the Lance Armstrong Foundation. Here are three reasons to swing by Frameworks' Gala Parte.
1) The Facial Hair: Who can resist a roomful of Tom Selleck look-alikes? This is your chance to admire the moustache aesthetic in its many guises. Participants are encouraged to dress up to match their moustache, which might channel the spirit of anyone from Charlie Chaplin to Gandhi. The Mo Bros will be competing for the Man of Movember title; whose bristly upper lip would you choose?
2) The Feel-Good Factor: Movember aims to encourage men to discuss their health concerns with one another, with the moustache functioning as a male version of the pink ribbon. The men who've been sporting moustaches all month have been walking billboards for the cause, so expect an open dialogue about prostate and testicular cancer, depression, and other men's health issues. The gala is also your chance to get involved by making a donation to the cause.
3) The Art: In between ogling the mos, schmoozing, and enjoying live music, you can check out new work by Liz Brady and Erika Carter, whose pieces hang at Frameworks through December 23. Brady's earth-tone paintings take a close look at various flora, from pine bark to seed pods, sometimes magnified to the point of abstraction. Erika Carter's recent mixed-media works on retablo tin are reminiscent of Latin American devotional paintings, their human and animal subjects depicted in bright colors, each image carrying the mystery and the power of allegory.