Frisch Leaves Post at Granada
Theater's Executive Director Steps Down
First brought on board as a consultant to the nascent renovation project in 2002, and executive director of the Granada since 2004, veteran producer and director Peter Frisch announced on Tuesday, December 8, that he would be leaving his post "to discover what the future holds" for him. The Granada has not named a successor, although Frisch indicated what qualities the organization may be looking for in his statement, which said that the new executive director "will need to bring strong theatre management credentials to the table, along with a community-oriented vision."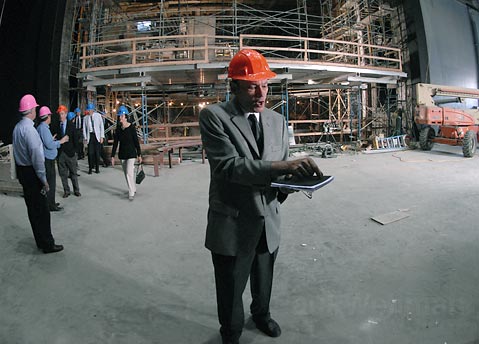 Frisch's planned departure represents the first major public step taken by the Granada since its board met in late August to redraft the organization's mission statement and reconsider its goals. Frisch has received a mixed response from the arts community, as has the Granada since its gala opening on March 6, 2008. Detractors have cited the monumental cost of the renovation, a significant percentage of which was borne by the city and county, as a drain on already scarce resources that could have been used to underwrite more grassroots arts programs. Supporters point to the outstanding quality of the building's acoustics, and to the quality of the programming that has been presented there by, among others, the Santa Barbara Symphony, the State Street Ballet, Opera Santa Barbara, and CAMA.
While Frisch certainly departs on a high note, with Monday night's UCSB Arts and Lectures-sponsored solo recital by Yo-Yo Ma, the question of the theater's direction as a presenting organization remains open. Granada-originated programming has been hit and miss, with Taiko drummers, emerging opera singers, and the Flying Karamazov Brothers all appearing under a single banner as parts of the "Entrance" series. For fans of pop, rock, and jazz, the Granada's schedule has been distinctly underwhelming, with only a small handful of relatively conservative shows booked in the nearly two years since the space opened. Nederlander , which produces shows for the Santa Barbara County Bowl, stepped in to present Monsters of Folk because ticket sales at the Bowl for that concert were lagging, but at this time the dominant rock music presenting organization in the area has no additional concerts publicly announced for the Granada.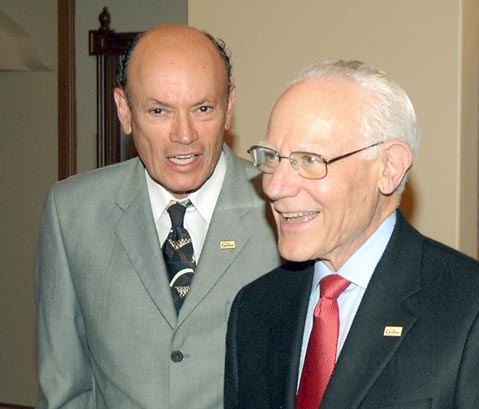 Where the Granada has excelled, and the achievement for which Frisch will certainly be remembered, is in raising large sums of money from private individuals. Anne and Michael Towbes, Lady Ridley Tree, Sara Miller McCune, and Stephen and Carla Hahn, among many others, have all donated substantial amounts to keep the gorgeous and acoustically superb facility afloat. Frisch's departure, and the subsequent search for a theater-management savvy replacement, may indicate that the Granada board has begun to consider what many have insisted from the outset, which is that if the theater is to survive, it must serve the arts community in the broadest possible sense, and must establish its identity as a significant and consistent presenting organization with a distinctive vision and purpose.