Film & TV
End of the Year, and the Decade
Reflections on Y2K + 10
GHOSTS OF NEW YEAR'S EVES PAST: On the brink of the previous decade turnover, I was playing guitar on a New Year's Eve gig, and all the people there were on some level angsty about the potentially impending civilization-crashing chaos of Y2K come midnight. Champagne never tasted so fine as it did at 12:01 a.m., January 1, 2000. Alas, though, the real civilization-crashing shocker came a year, nine months, and 11 days later, laying the groundwork for a wild and dark-toned ride for the rest of the '00s. Hope being hopelessly stubborn, we yearn for a saner world in the next decade. So far, so-so.
Some of us, stunned by the post-9/11 world and the unchecked tyrannies of the House of Bush, went shamelessly semi-underground in plain sight, retreating into culture and trying to avoid the news sections of media (as if that were possible). Culture exploded and imploded in the '00s—call it the Twee Decade. The music industry continued its dizzying downward spiral, unsure how to check or charge for the new digital-era paradigms and everyday pirates, even while the new indie universe thrived, artistically. Ditto, the Great American Music—jazz—whose own recording industry slid even further into the wormhole of marginality commercially, but has produced a wave of young and fine players, with mid-career and late-career greats still in cahoots with the muse (jazz's muse tends to be more age-liberated than other genres).
SANTA BABYLON: In film, two of the better American films of this year had Santa Barbara connections, once or twice removed. Jason "son of Montecitan Ivan" Reitman's wondrous Up in the Air, simultaneously funny and sobering, fully establishes Reitman the Younger as a winkingly funny but also wise American filmmaker worth toasting. And the accidentally remarkable Michael Jackson film, This Is It—a hypnotically rough-hewn documentary which also validates the unjustly maligned pop king's brilliance in action—serves notice on the abused legacy of Jackson, whose Neverland Ranch in Los Olivos now seems like a memorial to a witch-hunt.
In another local-ish connection, two of the very finest films I saw all year—Tulpan and O'Horten—were screened at the Santa Barbara International Film Festival, never making it into the increasingly restrictive and narrow bandwidth of theatrical release. All hail the SBIFF, especially the "international film" part of its equation.
NUMBER-ONE FILM: For my tastes, the finest film of the year—and the only great one—was Carlos Reygadas's Silent Light (screened here thanks to another precious film culture resource, UCSB's Arts & Lectures series), a beautifully meditative take on infidelity, and spiritual confusion, in a Mennonite community in Mexico. The film summons up the deep powers of cinema's potential to tell stories, tap dream states, poetically describe consciousness, and both usher us into and expand realities of the human tragicomedy.
JOE'S BEST LISTS: Here, then, the annual broad-stroked and perhaps half-foolhardy attempt to impose order on the flood of culture gone by—and made available at a digital outlet near your mouse.
Best Films of the Decade: Silent Light (Carlos Reygadas), Happy-Go-Lucky (Mike Leigh), No Country for Old Men (Coen Bros.), There Will Be Blood (P.T. Anderson), The New World (Terrence Malick), Mystic River (Clint Eastwood), American Beauty (Sam Mendes), Good Night, and Good Luck (George Clooney), Dogville (Lars von Trier), A Man Without a Past (Aki Kaurismäki).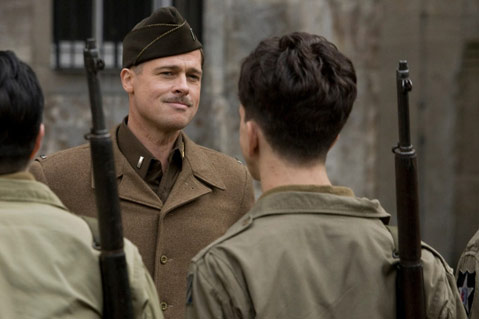 Best 2009 Films: Silent Light (Carlos Reygados), Up in the Air (Jason Reitman), Michael Jackson: This Is It (Kenny Ortega), Inglourious Basterds (Quentin Tarantino), Julie & Julia (Nora Ephron), Sugar (Anna Boden, Ryan Fleck), O'Horten (Bent Hamer), Tulpan (Sergei Dvortsevoy), Everlasting Moments (Jan Troell), Sunshine Cleaning (Christine Jeffs).
Best Recordings of 2009, a Baker's Dozen: Wilco, Wilco (Nonesuch); Grizzly Bear, Veckatimest (Warp); Flaming Lips, Embryonic (WB); Henry Threadgill and Zooid, this brings us to (Pi); Vijay Iyer, Historicity (ACT); Bill Frisell, Disfarmer (Nonesuch); The Monterey Quartet: Live at the 2007 Monterey Jazz Festival (MJF); Dave Douglas, Spirit Moves (Green Mountain); Jim Beard, Revolutions (Sunnyside); Joe Lovano, Folk Art (BlueNote); Melody Gardot, My One and Only Thrill (Verve); Joshua Redman, Compass (Nonesuch).