Sports
The Rincon Classic
The Evolution of the 27-Year-Old Surf Contest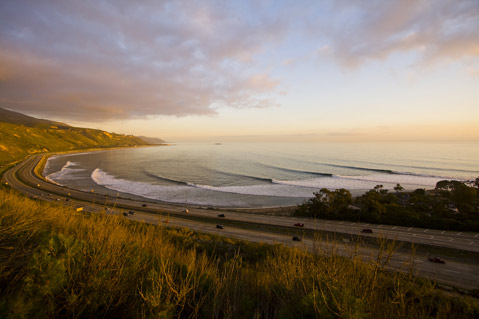 This year's Rincon Classic is the 27th annual surf contest at our beloved Queen of the Coast, but to hear some of the founders tell it, the history of Santa Barbara wavesliders officially duking it out for bragging rights at the end of Bates Road goes back even further.
Some seven years before the widely recognized 1979 start date of the Rincon Classic, the folks from Surf 'n' Wear (the Santa Barbara surf shop institution that has since become the Beach House at the bottom of State Street) started a now legendary three-season surf series that featured a Christmastime contest at Rincon, a winter showdown at Hammonds in Montecito, and a final spring fling at Hendry's Beach in Santa Barbara before the summer doldrums set in. "What today we call the Rincon Classic is really a descendant of the Rincon Christmas Surf Classic," recalled Bruce Fowler recently, before adding with a laugh, "Or, at least that's how I remember it, and I think my memory is still pretty good."
Back then, Fowler was hired by Surf 'n' Wear honcho Jeff White to put on the trifecta of local contests. With help from White and an assortment of others, Fowler — much like current Rincon Classic producer Chris Keet — was responsible for everything from signing up contestants and emceeing the event to setting up and taking down scaffolding to dealing with grumpy locals who wanted nothing to do with a weekend contest at "their" wave. Though he has fond memories of the contests and the season-ending parties at Carpinteria's Lions Club, where a series champion was crowned, Fowler was only half-joking when he said, "Running that thing almost killed me. … It was a grueling pain in the ass."
By 1979, the surf series had been boiled down to just one main event — the Rincon Classic. After all, Hendry's is a fairly crappy wave and Hammonds, never a beacon of consistency to begin with, had its face forever changed by the construction of the Bonnymede vacation rentals. For 17 straight years, the Rincon Classic, thanks to White and contest co-organizer Roger Nance, went off in conditions of all types, allowing for some of the South Coast's most successful competitive surfers — such as three-time world champ Tom Curren, aerial pioneer Davey Smith, Chris Brown, and former women's world champ Kim Mearig — to cut their contest teeth and make their mark at home before going on to both national and international stages.
The Classic was derailed in 1995; after all, running a full-scale surf contest is a relatively thankless and financially draining endeavor. But sometimes in life you've got to go away to come back, and that is exactly what happened in 2001 when Chris Keet, S.B. native and owner of Surf Happens Surf School, resurrected the Queen's main event.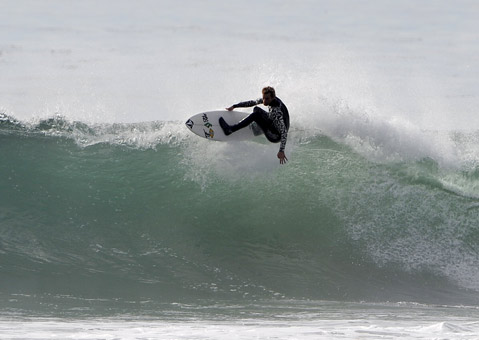 In a manner perfectly in synch with the Surf 'n' Wear contests decades before, Keet had been running the Santa Barbara Surfing Series — a string of area events aimed at younger amateur surfers — since 1997. After Nance gave Keet his blessing (not to mention heaps of advice along the way), the beloved Rincon Classic rose from the ashes. "When I was a kid, I was a bit intimidated of the Classic," recalled Keet. "All my heroes surfed in it, it went down at the premier spot, and it was a real hallmark of the industry. I'm honored just to try and carry on that tradition."
In the years since Keet assumed the helm — this year marks the 10th anniversary of his leadership — the Rincon Classic has continued to provide a much-needed forum for 805-based up-and-comers as well as one heck of an annual gathering of Santa Barbara's surf tribe. Showcasing their talents throughout the years have been guys like Andy Neumann and Kit Cossart, who have been surfing the Classic (and winning their divisions) for decades; S.B. twenty-something pros like Bobby Martinez, Kilian Garland, Pete Mussio, Tarik Khashoggi, and Vane Veynolds (aka Danny Reynaldo from Wintura, Wisconsin; aka Dane Reynolds from Ventura, California); and young world-beaters like Parker and Conner Coffin, Lakey Peterson, and Demi Boelsterli.
Add to the roster underground legends like Johnny Shields, Wayne Rich, and Daniel Graham, hundreds of other wave riders to mix it up, and the fabled cobblestoned curves of the Queen herself (who can forget 2004, when double-overhead perfection lit up the point for the Classic?) and you have arguably the most community-oriented, high-performance surf contest in California, if not the nation.