News
Only Consensus is No Consensus
Rift Remains Wide on Affordable Housing, Parking, Density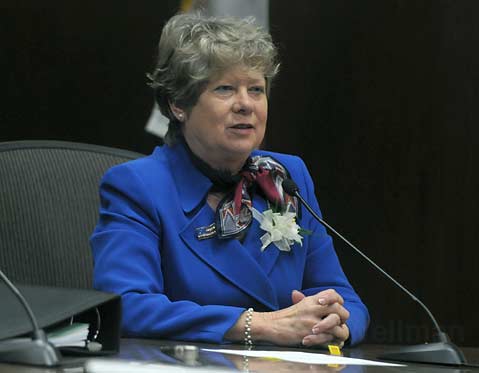 Only in Santa Barbara, the putative birthplace of the environmental movement, could feuding political factions find themselves warring over whether it's better to "live within our resources" or instead to embrace "sustainability" as a fundamental planning objective of City Hall. These were the dueling battle cries to emerge at last Wednesday's special City Council meeting, held to give the newly constituted council a chance to weigh in on Santa Barbara's General Plan update process, dubbed Plan Santa Barbara. Behind each side's feel-good rhetoric, there are abiding differences about what steps to take to protect Santa Barbara's ever-endangered middle classes from astronomical housing costs. At issue, as always, is density: To what extent can Santa Barbara secure more affordable housing by relaxing density limits and parking requirements without jeopardizing the city's small-town charm and quality of life?
The General Plan defines how much growth Santa Barbara can and will accommodate in the next 20 years, including what kind and where. During last November's election, Plan Santa Barbara emerged as a political hot potato. Three of the more conservative candidates (and now councilmembers) — Dale Francisco, Michael Self, and Frank Hotchkiss — denounced Plan Santa Barbara, now entering its fifth year and costing $2.3 million, as a waste of time and money. Based on their remarks last Wednesday, during which they blasted Plan Santa Barbara as "government over-reaching," "social engineering," and "utopian," their minds haven't changed. Given that five votes are required to amend the General Plan, their opinions are especially important. As Councilmember Das Williams noted, "I don't think there're five votes for anything on this." Williams's solution? Toss consensus out the window and start negotiating up a storm.
On the table is a recommendation to allow the development of 2,795 new housing units and two million additional square feet of commercial space during the next 20 years. Other alternatives call for significantly more housing units — 4,360 — and somewhat fewer — 2,000. Those in the "sustainability" camp have embraced an overarching vision that seeks to address global warming, climate change, and affordable housing by promoting higher-density development along transit corridors that can be served by mass transit instead of drive-alone motorists. Included in its ranks are councilmembers Williams, Grant House, and Bendy White, along with Mayor Helene Schneider. Councilmembers Francisco, Self, and Hotchkiss dismissed such planning schemes as "utopian" and have embraced a far more limited menu of possible changes.
Traditional "slow-growthers" expressed concern that such increased densities will destroy what makes Santa Barbara special. Affordable housing has always been a problem in Santa Barbara and always will be, they argued, no matter what steps are taken. They urged the council not to increase densities anywhere within city limits, but said they'd be open to smaller building sizes and more restrictive height limits. If City Hall relaxes costly parking requirements in hopes of promoting affordability, they argued, the end result will be a crush of on-street parking in Santa Barbara's traditional neighborhoods. Sustainability advocates, like Councilmember House, countered that in poorer neighborhoods, working families are forced to double- and triple-up, while 25,000-35,000 people have been prodded by economic realities to commute to and from Santa Barbara to make ends meet. "There's no excuse," he declared.
Councilmember White, who campaigned as a swing vote on the council, praised the warring factions for their "passionate gridlock." While Planning Commissioner and former mayor Sheila Lodge argued, "Santa Barbara is not broken, and it does not need fixing," White cautioned that the existing rules of the game aren't working for either side. The existing zoning and General Plan, he charged, had produced oversized luxury units that violated the city's skyline but did little to address the city's growing job and housing imbalance. "What we got instead were 2,000-square-foot 'studios' that were two to three times the size of an average Mesa home," White said.