News
Dry Scalp Is Dry Skin
Don't Be Flaky
Dear Ask a Stylist, I read your article on how to get rid of dandruff flakes. In the article, you mentioned there is a difference between dandruff and dry scalp. How do I get rid of the white flakes if I don't have dandruff? —Independent Reader
Dear Reader,
Great question! As it turns out, the majority of people with white flakes actually have dry scalp, not dandruff. Once you have ruled out dandruff, you can begin treating yourself for dry scalp. But first, find out what's causing your dry scalp.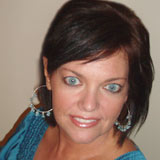 Check the weather. Just like the skin on your face and your body, the skin on your head reacts to different weather conditions. If it's windy and/or dry out, your skin may feel dry. Dry skin will often return to normal once the weather changes back. Living by the ocean, I notice a huge difference in my skin here versus how it feels in the desert. As with dry skin, dry scalp may feel tight and get flaky. Do not shampoo every day in the dry weather, as this will remove too much of the natural oils that your scalp produces. When you do shampoo, use a moisture-rich shampoo, and follow with a moisturizing conditioner. Remember you are treating the scalp, not just the hair.
Have you radically changed your diet? We all need some fat in our diets. Healthy fats of course are best, but for this purpose any fat will do. Without fat, your skin will dry up. If you suspect you aren't getting enough fats, but are concerned about which fats to incorporate into your diet and how many, a doctor or nutritionist can steer you in the right direction.
Psoriasis is a possible third cause of dry scalp. The severity of your psoriasis is will determine how best to treat it. Some mild cases of scalp psoriasis do well with shampoos containing tea tree, or other such healing essential oils. More severe cases should be referred to a dermatologist.
Allergies can cause dry scalp. Many shampoos contain cleansers known as "sulfates." (Not to be confused with "sulfites," which are found in wine. I overheard a stylist at lunch going on and on about the dangers of sulfites in shampoo with her girlfriends, all of whom apparently know as little about wine as they do about shampoo). Some people are more sensitive to sulfates than others. If this is your problem, switching to a sulfate-free shampoo will remedy it very quickly.