Positively State Street
Drake, Chromeo Headline Extravaganza '10
Associated Students Brings Big Fun to Annual Free Show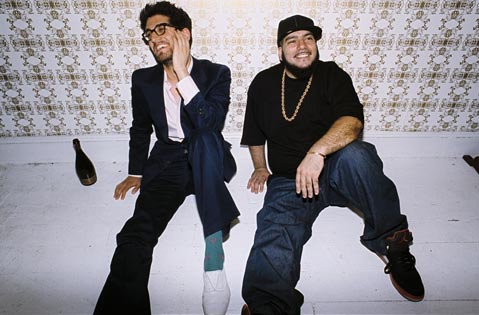 AS FTW: We're not too sure what's happened up at UCSB's Associated Students Program Board in recent years—but we sure do like it. Since 2008, the student-funded party-planning commission has been locking in some truly stellar live shows (Death Cab for Cutie and Ra Ra Riot, Fleet Foxes and Blitzen Trapper, Del tha Funkee Homosapien), and this weekend's 32nd annual Extravaganza is no exception. The all-day Harder Stadium bash is boasting sets from Drake, Chromeo, Edward Sharpe & the Magnetic Zeros, Super Mash Brothers, and UCSB Battle of the Bands winners Soul Minded. And the best part? It's all 100-percent free-of-charge.
Travel to any of a number of California colleges this time of year, and you'll likely find some version of UCSB's Extravaganza fest in the works. At CSUN, it's the annual Big Show. At UCSD, it's Sun God. Still, unlike its comparables, Extravaganza lays claim to one key perk that sets it apart from the rest. The show is open to all music fans, students or no, for nothing.
This Saturday, May 15, at 1 p.m., the cost-free festivities kick off in Harder Stadium with an opening set from Soul Minded. The I.V.-born six-piece pens and performs the laid-back, breezy jam rock that has long put UCSB's music scene on the map. With a nod to the flowing, soulfulness of Cali-raised stars like Jack Johnson and Jason Mraz, these youngsters are melding pop melodies and catchy choruses with the bass lines and positivity of reggae's forefathers. In other words: the perfect soundtrack to school's final spring months.
Following that, L.A. mashup maestros Super Mash Brothers pick up where last year's Girl Talk performance left off. This deejay-esque three-piece mixes and, well, mashes modern radio hits with all manner of pop music classics to dizzying effect. Take into account their City of Angels home base, and you'll understand even better how these three party starters operate. Case in point: their Kelly Clarkson-infused collage lovingly titled "Lauren Conrad, Get Us on The Hills."
By mid-evening, things really kick into high gear, with back-to-back sets from L.A. folk rock collective Edward Sharpe & the Magnetic Zeros and New York-based electro funksters Chromeo. If you have yet to catch the Ed Sharpe gang (literally, there are up to 12 of them) in action, this is a can't-miss opportunity. With former Ima Robot singer Alex Ebert acting as the group's frontman and conductor, this massive band performs the life out of their neo-hippie sing-alongs, and the performance that results is nothing short of spiritual. As for Chromeo (individually, Dave 1 and P-Thugg), I'm simply betting they'll incite a small riot of a dance party. Though the duo have not released a disc since 2008's hit-spawning Night By Night, they've got a follow-up in the works (this summer's Business Casual), as well as upcoming stops at both Lollapalooza and Bonnaroo, which means Saturday's showgoers will be getting some serious sneak peeks at the duo's new material.
Rounding out the fest is Drake, who follows in the footsteps of such notable Extravaganza headliners as T.I., Ludacris, and Nas with his Saturday night performance. The youngster of the lineup at just 23, Drake may only have an EP under his belt, but he also boasts an all-star lineup of collaborators, like hip-hop legends Jay-Z, Lil Wayne, and Kanye West. In short, we're betting on another hot night—and action-packed day—from Associated Students to the S.B. community at large. Way to go, kids. For event info, call 893-3536 or visit asprogramboard.com.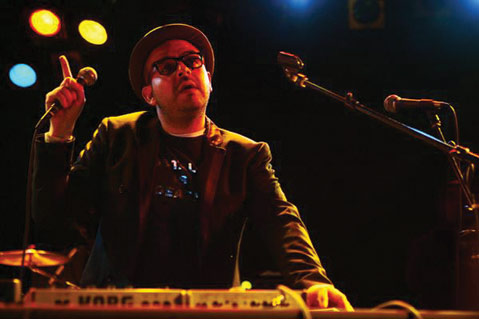 PARTY DON'T STOP: And if you flee the floodlights of Harder Stadium in time, be sure to check out SOhO (1221 State St.) on Saturday night, where Club Mercy will be hosting electronica powerhouse Mexican Institute of Sound. The musical project, spearheaded by deejay and EMI Mexico president Camilo Lara, is a sight to behold, with Lara laying down track after track of Latin-infused dance beats via his personal arsenal of vinyl albums. The show starts at 9 p.m. Call 962-7776 or visit clubmercy.com for info.