Food & Drink
Freebirds
An Isla Vista Institution for Tex-Mex Satisfaction for Decades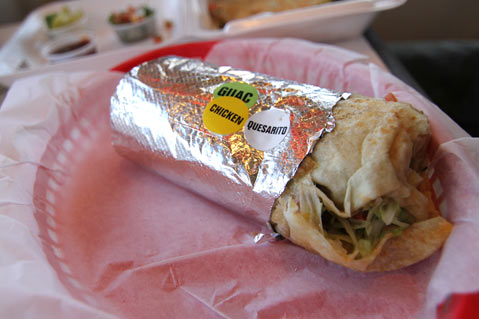 Where: 879 Embarcadero del Norte, 968-0123.
What: Cafeteria-style service and custom burritos served 24 hours a day, 7 days a week.
How Much: Burritos $7.15-$8.15 (pricing varies depending on meat selection), side of guacamole $1.55.
The Dish: Any Gaucho will divulge stories of late-night Freebirds runs post Del Playa nights out or midnight study cravings satisfied. 'Round-the-clock hours have become a staple of this Tex-Mex burrito stop, whose first location opened in Isla Vista in 1987. The company has since gone on to open locations in Texas, targeting college towns, but the I.V. store is now separately owned. The ambience is casual, with a cafeteria-like order station that allows customers to go down the ingredients line and customize their order. Freebirds specializes in massive burritos stuffed with flame-broiled chicken breast or zesty steak that appear to be on the verge of popping they are so stuffed. In addition to burritos, customers can choose from customizable salads, tacos, quesadillas, gigantic nachos piled with toppings, and burrito bowls (a burrito without the tortilla)—all portions are hefty. Choose fillings and toppings from freshly chopped salsas, a selection of flavorful meats, cheeses, beans (pinto, black, or refried), veggies, creamy guacamole, and sauces. Indoor and outdoor seating is available in downtown Isla Vista adjacent to the UCSB campus.