Arts & Entertainment
Toad the Wet Sprocket at the Lobero Theatre
Jeff Bridges, Crosby Loggins Turn Out for Birth Center Benefit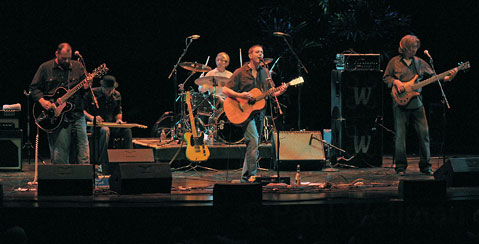 A sense of solidarity ran deep throughout last Friday's benefit concert for the soon-to-be-erected Santa Barbara Birth Center. With a crosshatch of families, business owners, community figureheads, and music fans lining the Lobero's aisles, the event felt more like a party and less like a fundraiser — a notable coup for both the center's organizers and its well-connected supporters.
Starting off the evening was the notably talented Crosby Loggins, who dished up an acoustic set's worth of folksy originals. With a guest guitarist at his side, the young Loggins's warm, crisp vocals were able to shine in a way that at times superseded their recorded counterparts. Stripped of their clean production and sweeping instrumental parts, songs like "Better Days" and "Nobody No More" resonated as both earnest and immediate in the packed venue.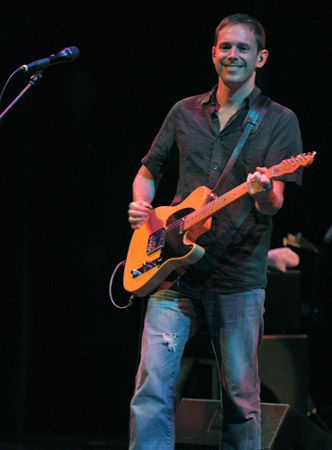 The evening's big surprise came about halfway through the night by way of actor Jeff Bridges. Backed by a veritable all-star team of Santa Barbara players (bassist Randy Tico, drummer Tom Lackner, guitarist Chris Polonus, and lap steel player Bill Flores), Bridges took the stage with his signature Dude-like guffaw and launched into a smattering of the songs from Crazy Heart. At the helm of the group he lovingly dubbed "The Abiders," Bridges was the picture of actor-turned-singer perfection. There were no egos, just a lot of gravelly, brooding country tunes, each punctuated by Bridges's Johnny Cash-meets-Tom Waits-style croon. Of extra special note were the upbeat and twangy "Fallin' & Flyin'" and the dusty, lap steel-colored "Brand New Angel," which found Bridges at his Bad Blake best.
Following the almost unfollowable was Santa Barbara's own Toad the Wet Sprocket, who spent Friday reunited for the sake of the cause. Despite a rough, mistuned start, frontman Glen Phillips was able to find his footing just a few songs in and spent the rest of the set jokingly discrediting his own rock-star qualities, giving due praise to the Birth Center (which wife Laurel helped found) and weaving through a bevy of old hits and rarities that included "Fall Down," "All I Want," and "When I Come Back Down." All in all, the night occupied that perfect space between rock show and rally, making for a homegrown evening of music, dance, and do-gooding that will no doubt go down in the S.B. history books.