Arts & Entertainment
Delta Spirit at Velvet Jones
San Diego Blues Rockers Sell Out Final Tour Stop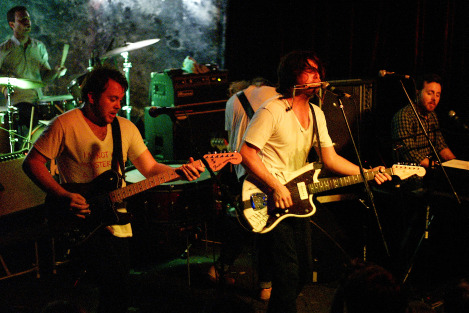 It's no surprise that Saturday's tour ending show for the Delta Spirit came with its fair share of emotional baggage. Since releasing their full-length debut, Ode To Sunshine back in 2008, the San Diego-based five-piece has been hitting the road hard, taking only a short reprieve to record and mix their latest, History From Below before jumping back in the van for round two. Needless to say, come this weekend's final stop at Velvet Jones, any sign of road wariness had given way to hilarious, unbridled (and possibly sleep deprivation-driven) giddiness, making for a show that was as high energy and hilarious as it was hard rocking.
While DS tourmates The Fling and the Romany Rye put in stand-up opening slot performances, it was during the headliner's set that all three bands got to truly shine. (More on that later.) Delta's set kicked things off loud and strong with the recently penned "Bushwick Blues," which found frontman Matthew Vasquez moving from forceful yelp to full on scream sing within minutes of the band's arrival to the stage. From there, it was on to more piano-driven oldies ("Strange Vine") and percussion- and harmony-filled newbies ("Golden State"), each sandwiched in between a bevy of "thank yous" and exuberant hollers from the at-capacity crowd.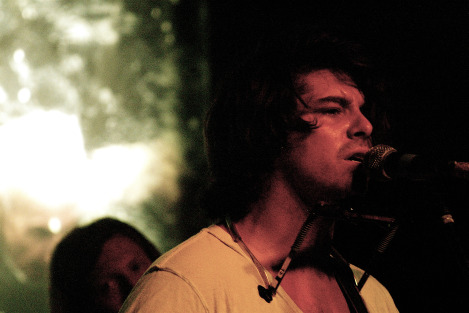 General energy and excitement aside, what stood out most from Saturday's performance was the band's ability to move from ruckus, bluesy breakdowns to soulful, acoustic folk numbers without ever doing a disservice to their respective genres. Unlike so many of their indie Americana contemporaries (Mumford & Sons, we're looking at you), DS takes cues from greats like Bob Dylan and Pete Seeger, but never hits you over the head with it. Saturday, slow building, guitar-driven speak-sings like "St. Francis" called to mind rambling, Cash-era country, but rocked harder, built stronger, and climaxed more like an Arcade Fire track than anything truly old timey. Aided by the majority of the members of the night's opening acts, the band shredded through cuts like "Francis," "Devil Knows You're Dead," and "People C'mon" with more noise, auxiliary drum work, and sheer sweaty manpower than many knew Velvet's stage could even support. By Vasquez's mid-encore stage dive and crowd surf, it became obvious to even the folks outside the door: Delta Spirit is a band that works hard, plays hard, and goes big—even when they know they're headed home.