Briefs
Doors Keep Shutting For Ruth Miles
After Another Stint In The Hospital, 73-Year-Old Homeless Woman Returns To The Streets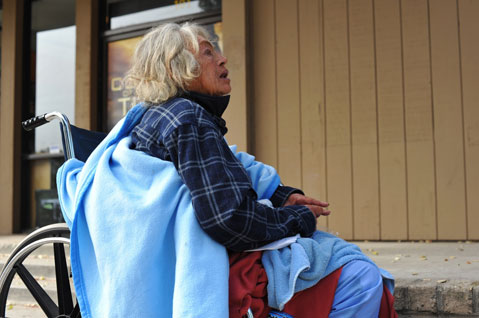 The last time I wrote about Ruth, a 73-year-old disabled homeless woman, she had just left a nursing home against medical advice and was back living on the streets of Santa Barbara. Before the day was out, she'd been spotted in Rainbow Park, on Milpas Avenue, where a number of homeless people hang out regularly.
A week later, on August 26th, a friend brought her to Cottage Hospital's Emergency Room, where doctors put her in the Intensive Care Unit (ICU). She has COPD, or emphysema, and was likely having trouble breathing, a problem that's put her in the hospital before. She was kept in the ICU for several days, and then moved to a medical floor, where she stayed another four days.
This is where things got challenging. Where to release Ruth, a chronically homeless alcoholic woman over 70 who can barely walk. To read more, see homelessinsb.org.