Arts & Entertainment
Fall Arts Preview: Pop, Rock, and Jazz
The Bowl Heats Up, New Noise Kicks Off This Autumn
Thanks to a summer that never really got started—and a decidedly late-season Bowl—this year's fall music selection is looking bigger and brighter than ever. Case in point: tonight's can't-miss Fitz & the Tantrums concert, which will find the L.A.-based doo-woppers taking on SOhO with local boys Wetlands. On Monday, September 20, the Santa Barbara Bowl opens its stage to former Grateful Dead members Phil Lesh and Bob Weir, who perform as Further. On Tuesday, September 21, Club Mercy brings Portland experimentalists Hosannas back to Muddy Waters Café. On Wednesday, September 22, The White Buffalo returns to SOhO with his affecting brand of Americana. Also this week, Lady-led folksters Y La Bamba take on the Mud, and seminal country crooner Willie Nelson plays the Bowl on Thursday, September 23. The West Beach Music Festival returns to the sand on Friday, September 24, and Saturday, September 25, with big-name acts like UB-40, Pretty Lights, and Rebelution. The month rounds out with a whole slew of reggae that includes Katchafire (9/24), The Beautiful Girls (9/25), and Easy Star All-Stars (9/26), all at SOhO. And on Thursday, September 30, Club Mercy brings Bright Eyes mastermind and indie godfather Conor Oberst to SOhO for an extra special, extra intimate show with the Felice Brothers.
In October, the Bowl heats back up with back-to-back shows from L.A. pop rockers Maroon 5 (10/6), San Diego troubadour-turned-hitmaker Jason Mraz (10/8), and rock legend Van Morrison (10/9). New Noise hosts J. Geils Band leader Peter Wolf at SOhO on Sunday, October 3. Funnyman Steve Martin brings the bluegrass band Steep Canyon Rangers to the Granada on Friday, October 8, while rapper Andre Nickatina returns to Velvet Jones that same night.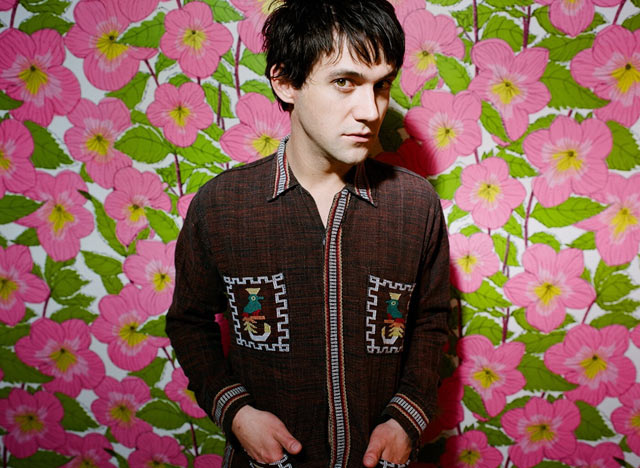 UCSB's Arts & Lectures presents Ziggy Marley twice on Sunday, October 10. He plays a family show at 3 p.m. at UCSB's Campbell Hall and an all-ages concert at 7 p.m. at the Arlington. Folk duo The Weepies play SOhO on Tuesday, October 12, while Brooklyn-based dance rock pair Sleigh Bells play the space on Monday, October 18. Local hero Jack Johnson headlines two back-to-back nights at the Santa Barbara Bowl on Wednesday and Thursday, October 13 and 14, with openers including G. Love and the Special Sauce, ALO, and labelmates Zee Avi. Saturday, October 16, finds Sings Like Hell kicking off its 28th season with X frontman and longtime Santa Barbara favorite John Doe at the Lobero Theatre. Club Mercy brings Brit rockers Blood Red Shoes to Muddy Waters with S.B.'s own Windmill Vandals, also on Saturday, October 16. Colombian songstress Shakira proves her hips don't lie at the Santa Barbara Bowl on Wednesday, October 20. And The Indy's own Downtown Sound battle of the bands finals come to a dramatic close on Thursday, October 21 at SOhO. Rounding out the month, Del Fuego frontman turned kid's music maker Dan Zanes plays Campbell Hall on Sunday, October 24.
In November, Jazz at the Lobero brings songstress Omara Portuondo to the theater on Monday, November 1. The second annual New Noise Music Conference kicks off its three-day reign with an extra-special evening with radio personality and reality TV star Dr. Drew at the Arlington on Thursday, November 4. From there, expect the fest to take over every venue on State Street, with live music showcases that stretch Thursday through Saturday, November 4-6. Friday, November 5 also finds jazz great Ornette Coleman at Campbell Hall with his quartet. Massive Attack and Thievery Corporation threaten to deliver the dance party of the year when they co-headline the Bowl on Friday, November 5. On Tuesday, November 9, Club Mercy brings SoCal blues rock heavyweights Cold War Kids to SOhO. Friday, November 12 finds Portland experimentalist Boy Eats Drum Machine back at Muddy Waters. Todd Snider takes to the Lobero stage for a night of alt-country and folk, while ska maestros The English Beat return to SOhO on Saturday, November 20. L.A. throwback rockers Dawes return to SOhO on Sunday, November 21.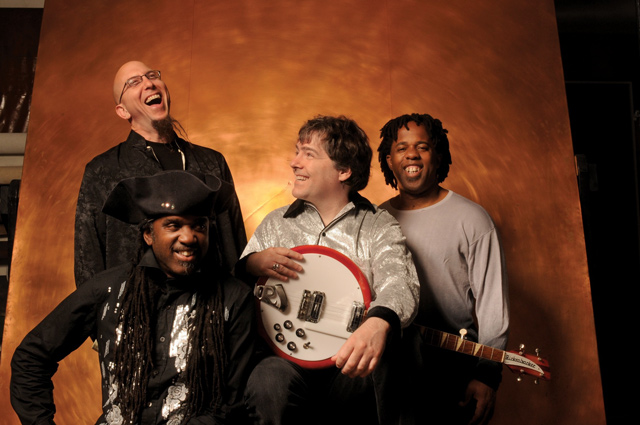 And come December, SOhO hosts Joey Ryan, Garrison Starr, and Sweet Talk Radio for a night of alt-country on Tuesday the 7th, and Orange Country indie rockers Delta Spirit on Thursday the 9th. Also Tuesday, December 7, Nederlander brings classic rockers The Black Crowes to the Arlington. On Saturday, December 11, Sings Like Hell brings songstress Anaïs Mitchell to the Lobero in support of her recently released and hauntingly beautiful Hadestown. And on Friday, December 17, Arts & Lectures brings blu-bop pioneers Bela Fleck & the Flecktones to Campbell Hall.