Arts & Entertainment
Jazz Piano and Classical Guitar
Roberta Piket and John Williams Brighten the Cultural Calendar
JAZZ GOES HALEY: Once in a while, an exceptional N.Y.C. jazz musician blows through town outside of the usual sources and situations. So it goes tonight at Muddy Waters Café (508 E. Haley St.), when the wonderful, widely musical jazz pianist Roberta Piket appears under the auspices of the monthly Santa Barbara New Music Series. Piket, whose trio features drummer (and partner) Billy Mintz, is one of those impressively well-rounded jazz players not yet well-known by name but well-entrenched in her musical path. Grounded in conventional standards 'n' bebop training, she not only plays vibrantly over changes or modal terrain but also has a ken for free playing and sounds from the avant-garde kitchen, which makes her suitable for the left-leaning New Music Series.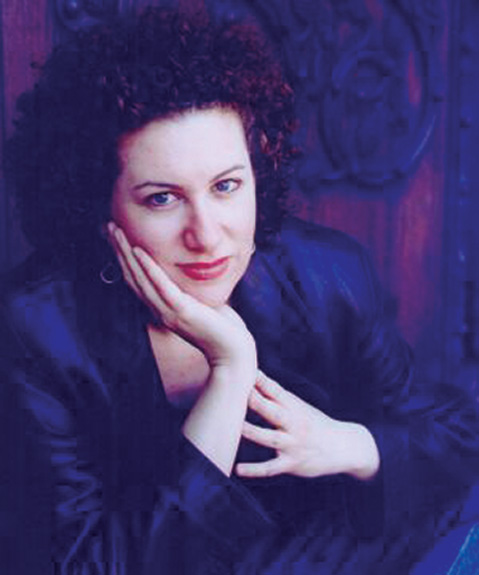 For his part, Mintz has appeared at the Muddy before and was for many years a keeper of the experimental jazz flame in Los Angeles, as one of that city's more subtle and witty jazz arbiters. Based in New York for a few years now, he serves as an ideal foil for Piket's far-reaching vocabulary. Piket has appeared on Marian McPartland's Piano Jazz radio show and performed with the seasoned McPartland at Dizzy's, on Columbus Circle, just last week. Her résumé as a sideperson includes work with the likes of David Liebman, Rufus Reid, Michael Formanek, and Lionel Hampton, but Piket's true musical imprint comes through on work done under her own name.
Among her own albums are the trio album Love and Beauty (with an inventive, Tyner-esque take on Jimmy Webb's "Up, Up and Away") and the soon to be released Sides, Colors, featuring more diverse settings and textural flavors—i.e., horns, strings, organ—which will be a source of much of what we'll hear tonight. Expect jazz in its more multi-limbed, open-ended definition.
SIX-STRING ELOQUENCE, UP CLOSE: For all of Santa Barbara's relative embarrassments of riches in the classical presentation department, classical guitar is often a corner of the concert life left wanting here. Notwithstanding the memorable performances over the past decade by the LAGQ, Paul Galbraith, the Romero Family, and the Assad Brothers, Santa Barbara hasn't exactly been a regular haven for this art form. That makes the arrival of the great guitarist John Williams on Tuesday, October 19, at the Lobero Theatre an item of special importance on the season's calendar.
Part of the chamber music Masterseries presented by CAMA (Community Arts Music Association), Williams's recital should be mandatory listening for anyone interested in classical guitar, and beyond. Australian-born and a U.K. resident for many years, Williams is, at 69, one of the premiere classical guitarists alive. For the record, that was his supple, simply stated guitar playing on Stanley Myers's haunting soundtrack for The Deer Hunter, and he has ventured outside the classical realm with vocalist Cleo Laine and a 2006 album, Places Between, with jazz guitarist John Etheridge. But Williams's primary directive has been to hold classical-guitar literature—classic and contemporary and emerging—to an unusually high and musical standard.
GUITAR HEADS UP, TAKE TWO: On the classical-guitar subject, third-generation guitarist Celino Romero appears tonight as part of a special concert, with mostly Santa Barbara-area faculty musicians, at UCSB's Lotte Lehmann Concert Hall.
BRINGING ON THE WORLD: While the theater space in UCSB's MultiCultural Center (MCC) isn't very large, the venue can boast one of the most generous cultural spirits of any room in town. It is, in fact, a beautiful, well-equipped, and suitable performance space, which has played host to many an evening of so-called "world music" (the "so-called" caveat is important, in at least the attempt to ward off ethnocentricism). Starting off the current academic season, musically, Zimbabwean Thomas Mapfumo and the Blacks Unlimited bring their easy-on-the-ears, undulant, and indigenous sound to MCC, Saturday night, October 16. Mapfumo, an exile to the U.S. who speaks out against injustices in his home country, is a master of the chimurenga musical style, featuring the 22-tined Zezuru mbira, along with chattering guitars and entrancing rhythmic elasticity. In short, it's ripe stuff for the MCC pressure cooker.