Arts & Entertainment
Jonathan Richman at the Mercury Lounge
Modern Lovers Frontman Delivers Quirky Set to Packed House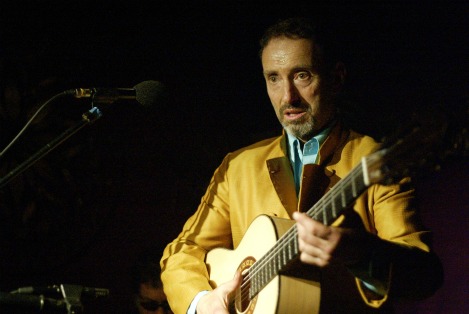 Like most my age, I'd never seen Jonathan Richman live before Monday's show at the Mercury Lounge. And, like most newcomers in the crowd, I left wishing I'd made the effort sooner. Richman (formerly of the Modern Lovers, currently of the most delightfully stripped-down stage show I've seen in, well, ever) took to the tiny Goleta stage this week in support of his latest, fourteenth solo effort, O Moon, Queen of Night on Earth. And while no 'Lovers tunes made the setlist, the nearly hour-and-a-half-long show still proved undeniably awe inspiring.
Things started off lightheartedly enough with "When We Refuse to Suffer," off Richman's 2008 offering, Because Her Beauty is Raw and Wild. Delivered in his signature easygoing and splintered speak-sing style it, and the many selections that followed, incited as many chuckles as they did whoops and howls. Throughout the night, the packed bar was gifted with a number of Richman-isms, spanning topics that included everything from proper party etiquette ("If You Want to Leave Our Party Early") to the necessary joys of star-gazing ("Oh Moon, Queen of the Night on Earth").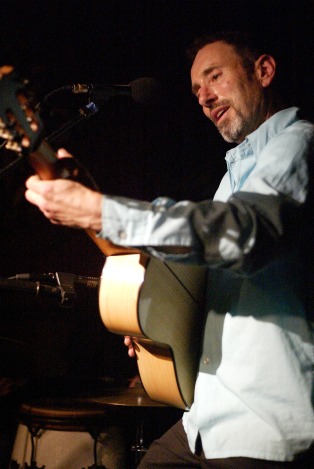 Accompanied by longtime drummer and tourmate Tommy Larkins, Richman dabbled in everything from Spanish guitar to stripped-down rock 'n' roll, all delivered earnestly and emphatically from behind his old acoustic. Amongst the night's stand-out highlights, the newly-penned, sweetly folksy "These Bodies That Came to Cavort" showcased Richman at his wide-eyed best. Elsewhere, the cult classic "I Was Dancing in the Lesbian Bar" got a whole lot of hips shaking and afforded Richman the chance to make a short, cowbell-accompanied jaunt through the crowd (and procure someone's bra in the process).
Unsurprisingly, Richman's quirk left a huge impression on the night's festivities, but the dichotomy between his presence and his songwriting was what ultimately made Monday's show so memorable. In between all the tongue-in-cheek sidebars, funny little multilingual translations, and awesomely awkward dance moves, Richman presented himself as a man in love with love, and a songwriter not afraid to put it all on the table. And his ability to balance both sides so perfectly, so endearingly, and so strangely charismatically are no doubt the reason so many Richman fans keep coming back for more.