Film & TV
Tron: Legacy
Jeff Bridges, Garrett Hedlund, and Olivia Wilde star in a film written by Adam Horowitz and Edward Kitsis and directed by Joseph Kosinski.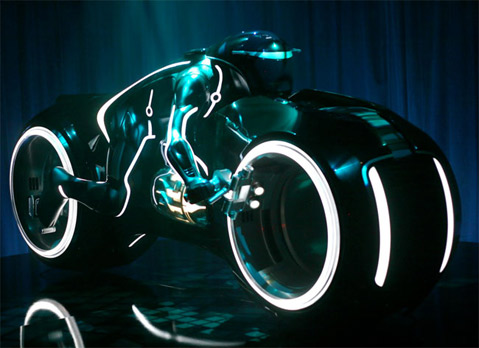 Recently, the Fiesta Five multiplex marquee boasted the slightly strange phrase "Tangled in 2D and 3D," seeming as much an editorial comment on the state of the movie art as an advert. Some of us (present company included) find the 3-D movement, with its murky visuals and spectacles, an irritation and violation of the sanctity of the cinema, but it doesn't seem to be going away. This beef relates directly to Tron: Legacy, the clever but also sometimes dully derivative sequel to the 1982 original. Son of Tron feels all tangled up in 2-D and 3-D—and other dimensional issues and retro-futurist trappings. And that's part of its charm.
Appreciating the original Tron at this point becomes an exercise in the archeology of relatively ancient technology and sci-fi CGI standards. Watching Tron now, with its charmingly primitive graphics, seems akin to playing a game of Pong. Apparently, the filmmakers have enough respect for the original to incorporate its designs—namely the light piping and Michael Jackson-ian garb—into the new film's eminently more seamless modern-day, high-tech designs.
At the story's center is the original film's star, Jeff Bridges, who plays a software designer sucked into the grid of his own creation, lost for years, until his son (Garrett Hedlund) finds his way inside this world of gladiators and cut-throat warriors, conflicts of dark and light sides, and plenty of bargain basement Star Wars borrowings.
In 2-D and 3-D, Tron: Legacy may lack greatness or the fresh imagination of the original. But it's a good-enough, family-suitable diversion for the holidays, in the passive spectator sport arena/arcade of the movie theater.