Cover Story
2010's Lens
Our Annual Year in Pictures Issue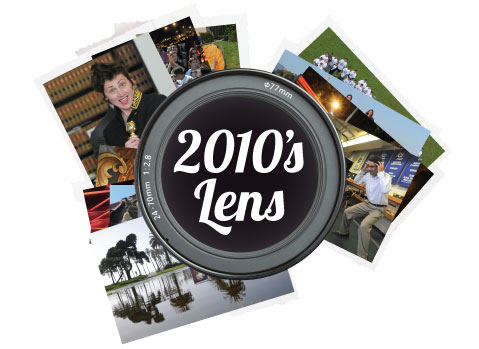 Photographs by Paul Wellman (unless otherwise noted)
After scouring The Independent's archives to present our annual Year in Pictures issue, it's tempting to say that the most notable thing about 2010 was the lack of a life-threatening, property-consuming wildfire, the kind of catastrophe that's become all too common in the past half-decade for Santa Barbara. Not that otherwise wacky weather didn't make an appearance—anyone for another week of rain?—or that the political scene wasn't as entertaining as ever, with campaigns getting rather personal and the progressive status quo getting a bit shaken up in the meantime.
All that and more—including the better times, like rock shows and visiting Hollywood starlets—is displayed on the following pages, featuring both our best previously printed shots and some that have only been online to date.
Unless otherwise noted, the photographs here are the work of longtime Indy lensman Paul Wellman, so welcome to his world. Enjoy.