News
Death, Dollars, and Development
Controversial Naples Plan on the Rocks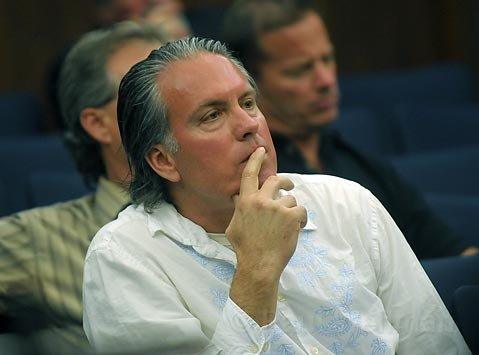 When über-rich part-time Montecito resident Steve Posner died tragically in a high-speed boat crash late last year, Matt Osgood's last best chance at seeing his infamous Naples vision become a reality might very well have gone along with him. According to Osgood, just days before Posner's death in the waters of Miami, a deal had been brokered between the two men that would have provided Osgood the capital necessary to buy back the ownership role of the storied and sprawling eastern Gaviota property that he lost last spring after defaulting on his $63 million loan. Now, with time all but expired on his "first refusal" chance to purchase the parcels back from Missouri-based First Bank, and myriad other factors conspiring against him, Osgood is anything but optimistic about the possibility—or even his desires—to get a deal done with the bank. Explaining first that he remains in "limited ongoing negotiations" with First Bank, Osgood admitted early this week, "I'm just not going to get into this again unless it is set up for success … I believe in the project I got approved, but I am not going to spend another decade of my life on something that might never happen."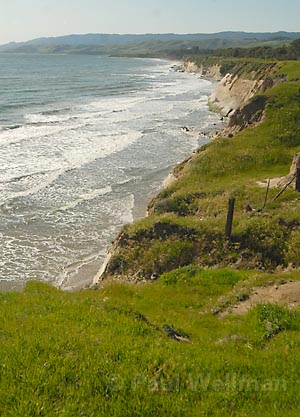 Despite earning a controversial 3-2 vote of approval from the county supervisors in October 2008 for a development scheme that included, among other things, 70-plus large-scale luxury homes, dozens more associated outbuildings, equestrian facilities, and a large agricultural conservation easement (ACE), Osgood hasn't made an inch of progress toward actual building in the two years since. Rabidly opposed by community members and numerous environmental groups, the project has been in a weird litigation-filled limbo land that has only become less development friendly thanks to a crashed out state economy and a new board majority on the Board of Supervisors. And so it went until Osgood missed millions of dollars' worth of payments on his First Bank loan, and the company was forced to foreclose on him last spring. However, even with the shakeup, Osgood very much remained in the game, reaching an agreement with First Bank that gave him six months' worth of "first refusal" rights should he find a suitable investor.
Enter Posner, a real estate baron and former corporate raider with alleged ties to Michael Milken and Ivan Boesky who was known well in Santa Barbara's restaurant circles for living large and tipping well. Osgood and Posner had been talking Naples even before the foreclosure and after the former turned up the heat in his talks to such a degree that the two were, in Osgood's words, "absolutely" on track to buy the property for somewhere south of $50 million. The alleged deal, however, was not without its own intrigue as Osgood, claiming that First Bank was shopping the Naples parcels to various third parties without disclosing his continued connection to the project and, in some cases, working to slander the Orange County-based developer, filed a lawsuit against the bank in late July. The suit was eventually settled out of court in mid-October and, as part of the settlement, Osgood saw his "first refusal" rights extended to December 23, a date that, after Posner's passing, came and went without an agreement being reached.
Meanwhile, First Bank, which opted not to comment for this story, has, according to several sources close to the dealings, continued to shop the property to potential purchasers, including Las Vegas hoteliers such as Steve Wynn, Phil Ruffin, and Craig Dudley.
All of this, plus increasing speculation that the aforementioned ACE—which hinges on the involvement of the neighboring and currently for sale Dos Pueblos Ranch—is all but dead in the water, lays confusing groundwork as the county supervisors prepare to revisit the Naples debate at their February 1 meeting. Still trying to figure out the details of the approval so that they can formally pass the plan along to the California Coastal Commission, the supes are now faced with the bizarre drama of no longer knowing who exactly is in charge of the project or if the project, at least as approved, is even capable of becoming a reality at this point. "These are all very good questions." said 3rd District Supervisor Doreen Farr this week, "and they are exactly what I plan to ask of staff next week … I really don't see how we can move forward without answers."