Film & TV
EastXWest
Asian-Sourced Sidebar Explores Domestic Bliss and Unhappiness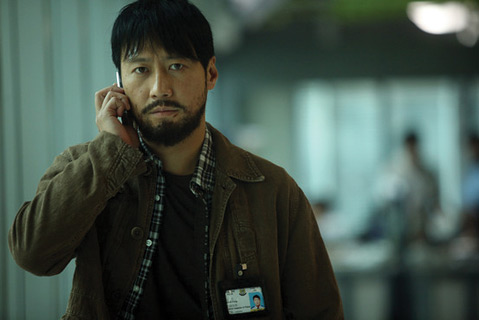 Fantastic Cinema has long been the long suit of the EastXWest portion of the film fest. This works for me: kung fu, ghost stories, samurai, even baroque children's films from China, Hong Kong, Japan, Korea and sometimes Thailand always offer rich and strange (albeit sometimes cheesy) vistas for those who crave big spectacles on widescreens. But this year, not so much.
One reason the film fest has backed off from over-the-top pictures is economic, according to programmer Candace Schermerhorn. "The films just weren't that well attended," she explained, and expensive screening fees made things worse. "I hate to say it, but it wasn't cost effective," she added.
Before grousing the fest for bean-counting anti-cheese-aestheticism, though, you should know they pursued two great samurai films and as usual took input from actor-director Tim Mattheson, who attends Asian cinema fests year round. But the star and his stars were not aligned. "There just wasn't a lot available," said Schermerhorn.
Worry not, film fans, the slate still holds a wide array of pleasures. And many of these more grown-up genres oddly consider the rites of innocence, and more obviously worry about the children. Two films actually use apparent child molesters to reach deeper conclusions about the social contract.
No Doubt is a Korean film about a child gone missing from her village, inducing understandable and utter anguish to the community, but particularly her father as he slowly learns that a registered sex offender lives in the village and was among the people who saw the little girl last. Though the conclusion veers into melodrama, the narrative points out that careful perceptions are required determining both truth and guilt.
Yuichi Anuma's Japanese film The Knot also represents life in a small village disturbed by innocence defiled when a former teacher who now runs a dry cleaning store is suddenly stalked by a married woman. Though the nature of their sorrow is never made crystal clear, the anguish in their exchanges is palpable. The village life is richly detailed.
On a much lighter side, Barefoot Dreams, which will likely become a fest fave, tells the story of a faded Korean soccer star come to East Timor with all its internal upheavals and trying to make a fast buck selling sports equipment to kids whose live seem tentative at best. Like Bogart in Casablanca, he doesn't want to get drawn into the local troubles, but by pulling together a bunch of ragtag kids for a soccer team, he inevitably unites a whole nation: Invictus on a dirt field.
Then there are the films that are not about children, or for them, either. 1778 Stories about My Wife and Me is, in fact, a movie about two childlike grownups that can't have children, though that's just part of their bittersweet story. Though not properly part of the sidebar, 1778 is a world premiere of a film starring two preeminent stars of Japan's film industry, Yuko Takeuchi and Tyuyoshi Kusanagi in a film based on a true story about a science fiction writer who composed a story a day for his cancer-stricken wife, both as a hope against hope cure for her and, as the film aptly illustrates as solace for himself. A film much, much too long but filled with poetic detail, it will certainly be a blockbuster back home, if not a big art house release here.
Also long, but even more sensually involving is Patisserie: Coin de Rue, which tells the unexpected story of a French pastry shop in Tokyo with all the minute and passionate secrets of a monastery — Shaolin Temple for cake makers. Avoid this film if you are watching your caloric intake, because you will certainly run screaming from the theater to the nearest dessert. Not just about indulgences, however, the film delves deep into the psychology of following your passion: is home life more important than being the best milles feuiles maker in Tokyo? Patisserie lets you judge.
Perhaps the silliest film in all fest categories is Red Light Revolution, the saga of a ne'er-do-well son who decides to make his bones in the world of neighborhood sex shops. Lightweight and played for Stephen Chow-style yocks, it seems a piffle, until you realize the film is from Mainland China where not terribly long ago just thinking about bourgeois pleasures like a blow-up doll might've sent you out for re-education farm work.
Which leaves the only film that truly does stir my fast and loose movie heart: The Fire of Conscience is Dante Lam's Hong Kong police force drama which opens with a series of mind-blowing bullet shot freeze frames which we as audience enter and explore. The rest of the film, bathed in Blade Runner underwater green tones, runs us through an intense battle between grenade-wielding Tong thugs, corrupt narcotics cops and a brutal yet fair cop named Captain Manfred who, at one point, fends off an onslaught while delivering a baby in a building afire. Now that's what I'm talkin' about when I use the word fantastic.