Film & TV
Santa Barbara on Screen
A Roundup of SBIFF 2011's Santa Barbara Filmmakers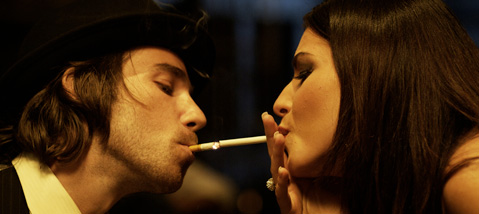 With some of the film industry's most esteemed executives meandering State Street for the next 10 days, there's no better time for filmmakers with Santa Barbara connections to get their stuff seen on the big screen by people who matter. And that might make quite a difference this year, for the offerings are as strong as ever.
"What I noticed right away was a high level of emotional sophistication and depth in the Santa Barbara filmmaker movies this year — these are movies that will touch you," said Russ Spencer, who programs these hometown helmers. "It's encouraging to see Santa Barbara filmmakers really striving to make films with their own interior logic and tone, instead of trying to make copies of films that have already been done, or copying another director's style."
This year's crop in the Santa Barbara Filmmakers program includes three narrative features, four documentaries, and 25 short films. Here's a rundown.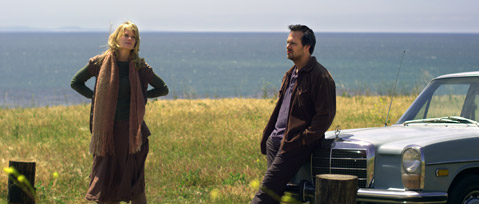 Narrative Features
That Side of a Shadow: There's an amazing degree of promise in almost every aspect of this drug-addled saga about a strung-out dude who's put his buddy's life on the line over a gambling debt. With long scenes of intense dialogue reminiscent of Reservoir Dogs and a strung-out realism along the lines of Requiem for a Dream, Ricky Fosheim's feature-length directorial debut shows that he's got the chops for bigger tasks while putting on serious acting displays from almost everyone on-screen. From the methodically catchy opening credits to the messed-up climax, you can't help but wonder what Fosheim will do next.
All Alone: Although not quite as polished as That Side of a Shadow, this camping thriller centered on two love-crossed couples makes for quite a tense ride at times. Directed by stage veteran Jon Cellini and starring Santa Barbara-born actor/producer Suzy Coté — who, together with other stars of the film, founded an independent production company called BananaSeat Films — this film follows two failing marriages into the woods, where a diabolical plan goes all wrong.
To Be Friends: It was a family affair producing this film — the Eckhart family, to be specific, with famous actor Aaron Eckhart serving as an executive producer for his directing/writing older brother, James Eckhart, and their siblings and parents also throwing in some help along the way. This examination of intimacy is a story focused on platonic friends careening toward romance.
Documentaries
Bringing King to China: Longtime Santa Barbara-based war correspondent Kevin McKiernan puts his relationship with his daughter on the big screen in this expansive look at her attempts as a teacher in China to bring a play about Martin Luther King Jr. to Beijing. Covering their shared past, her tumultuous path to the play's production, and the essence of what nonviolence means in a battle-torn world, McKiernan calls the film — which was shot by award-winning cinematographer Haskell Wexler — a "love letter" to his daughter, who we quickly learn is all grown-up. And we can all be proud of her efforts to spread King's message to a land where civil rights is still a struggle.
Last Man in Paradise: When Paradise Road resident Tom Merkel was about to be forced out of his ramshackle but storied "hobbit house magic cabin" on Forest Service land, S.B. filmmakers Michael and Tina Love jumped on the tale and found a quirky man full of historical lore, fascinating obsessions, and a proud sense of whimsy. This hour-long look at the last months of the cabin — where Santa Barbara's forefathers once played alongside the Santa Ynez River— also jumps to Cuyama where Merkel keeps a "car garden" and gets the perspective of officials who deny the structure's legacy. It's a sad tale, but happily the Loves got it all on tape for future generations to enjoy.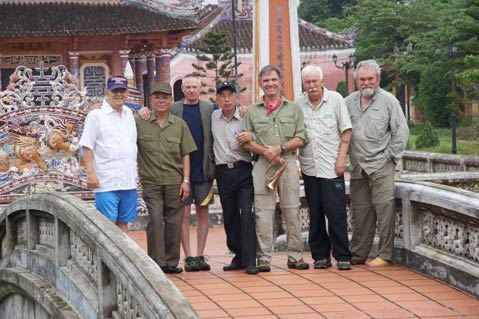 Killing Memories: A former broadcast journalist in Los Angeles and the Bay Area, San Luis Obispo resident Pete Pepper — whose grandfather founded Hazard's Cyclery in Santa Barbara in 1914 and who once did a stint at Los Prietos Boys Camp — turns the camera on himself and a handful of veterans he commanded during the Vietnam War. After the suicide of Pepper's wife, the men — who all have pasts troubled by the memories of intense battle — serendipitously reach out to him, thereby saving his own life. To return the favor, Pepper takes his former soldiers back to Vietnam to settle the ghosts of their past, and the moving results are all on powerfully emotional display.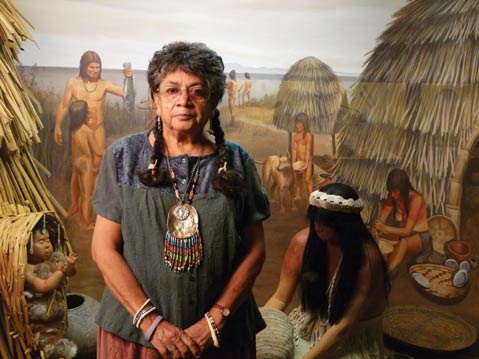 6 Generations: A Chumash Family History: The fascinating, two-century-long story of Ernestine Ygnacio-De Soto and her matrilineal ancestors  — including her mother, Mary Yee, the last speaker of the Barbareño Chumash language — is told by director Paul Goldsmith in this engaging, Santa Barbara-history–rich presentation. As Ygnacio-De Soto channels her ancestors by telling each story in the first person, the film showcases images from the respective eras and also explores her relationship with anthropologist John Johnson of the Museum of Natural History, who helped hone the true saga.
Shorts
With more than two dozen selections this year — almost all of them world premieres — there's no way to cover them all here. But here are two shining standouts:
The Fourth Horseman: In the post-apocalyptic world of director Joseph Dietsch — who Russ Spencer says was raised in Santa Barbara and "will go on to be a big success 'cause he doesn't mess around" — a band of roving gun-toters demonizes the land, barbecuing humans and having a biographer simultaneously typewrite their leader's efforts. When they pick up a fourth member of their clan and then stumble upon a bomb-sheltered family stuck in 1950s life, things get a little crazy.
The Other Astronaut: By day, longtime Santa Barbara resident Jason Hallows works for Red Rocket Productions, but each year he submits something fun to SBIFF. This year, it's a comic tale of the grass being greener — or in this case, the moon being whiter, as we follow a backyard astronomer whose fascination for the stars clouds his enjoyment of earthly life. Go for the tacos and the lady, dude.