Arts & Entertainment
Joshua Bell in Recital at the Granada
World-Renowned Violinist Bell Performs on Tuesday, February 8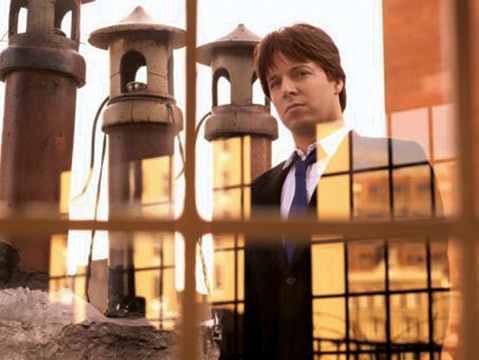 Once every few decades or so, some great classical instrumentalist manages to capture the popular imagination. For this era in America, that special musician has been violinist Joshua Bell. Having experienced early success as a violin prodigy, Bell has grown into a charismatic, mature performer through a combination of carefully selected recording projects and relentless touring and playing at the world's greatest concert halls. Whether he's in front of a sold-out concert audience, enjoying the company of a few other musicians in the private recital salon he built into his Gramercy Park apartment, or playing solo for tips in a Washington, D.C., subway station (as he famously did in April 2007), Bell seems to always feel perfectly at home. In his recital at the Granada on Tuesday, February 8, which is presented as part of the Community Arts Music Association (CAMA) International Series, Bell will be joined by pianist Sam Haywood for a program that includes Johannes Brahms's Sonata No. 2 for Violin and Piano in A Major, Op. 100, Franz Schubert's Fantasy in C Major, Op. 159, D. 934, and the Sonata No. 2 for Violin and Piano in G Major, Op. 13 of Edvard Grieg. I spoke with Bell as part of a conference call last week.
How do you understand the unity of this particular program of music? Certainly the first half of the program has the continuity of being highly Germanic, with Brahms and Schubert. The Brahms is ingratiating and thus, I think, makes a good opening. The Schubert was actually written before the Brahms, but it is less structured, so it can sound more modern. It's one of my all-time favorite pieces, and it's also among the most difficult of all piano sonatas. The Brahms and the Grieg share a common trait of employing folk elements, so that makes it feel right to have them both on the same program.
How is the partnership with pianist Sam Haywood working out? Sam has been great to tour with, and I love that he manages to bring something different to the program every night. There's actually room for some substantial improvisation on this bill, especially in the Grieg, which I like to play with a different rubato from night to night. It's important and gratifying that I partner with a pianist who can respond to it when I improvise like that.
You've recently been appointed to the board of directors at the New York Philharmonic, and I know you enjoy writing music. Can we expect a Bell piano concerto anytime soon? Perhaps to be premiered with the New York Phil? Wow, I honestly hadn't thought of that, and it is kind of a tall order, but I'll think about it. As far as writing goes, I've always written my own cadenzas, and I've done quite a few arrangements over the years. For instance, on my last album, At Home with Friends, I sat down with jazz pianist Frankie Moreno and worked out a fantasy based on the Lennon/McCartney song "Eleanor Rigby." As for the position on the New York Philharmonic board, I am deeply honored, but I have to admit that I still haven't made a meeting of that group yet. I've been traveling a lot.
4•1•1
Joshua Bell performs at the Granada Theatre (1214 State St.) on Tuesday, February 8, at 8 p.m. For tickets and information, call 899-2222 or visit granadasb.org.