Film & TV
From the Directors' Eyes and Mouths
Listening to the Makers of Poland's Dance Marathon and Britain's The Boy Mir
Parry Gripp has a perversely catchy hit on his hands with "Megaphone," and that much is apparent to these eyes and ears having caught the crazy cool SBIFF trailer a few dozen times by now and still find it funny and hip. But I really knew it was a hit when I heard it pumping out of my car speakers at 7:55 this morning, courtesy of KCSB (91.9 FM), on the way to the festival in question. It sounds real good on the radio, too, sans Harry Bossert's Lego animation pizzazz. Still can't get the damn thing out of my mind …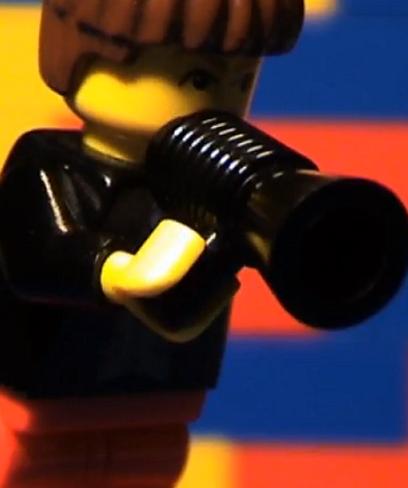 As fascinating as the live in-person encounters with celebrities and Hollywood filmmakers can be, and is, at SBIFF, there is a particular and special intrigue in having a director from another country available for audience interactions after seeing the work on-screen. Take, for example, the case of Polish director Magdalena Holland-Lazarkiewicz, who was in town to present and discuss her intriguing new film, Dance Marathon, one of several impressive entries in the "Eastern Bloc" section of the festival program (one of the generally stronger niches of the SBIFF program, for several years running now).
A kind of darkish, occasionally farcical, and mostly artful mash-up of approaches, the film plays like a provincial Polish variation on the theme of They Shoot Horses, Don't They?, but Dance Marathon stakes its own claim, in filmic terms. As the director explained in the post-screening Q&A, her film is "a mixture of different genres, with comedy moments, drama, a love story, and even a musical." While elements of the film convey a gritty realism, she allowed herself room to wiggle, expressively, as well. "I tried to break down the realistic style and inject some magical moments," she said. "I like this idea of magic realism."
From a personal perspective, the film was meaningful to her in that she shot it in the rustic rural area of south Poland where her late husband grew up, and she dedicated the film to him. In a way, the film also could be a semi-dedication to the thematic and stylistic influence of one of her teachers, the late, great Polish director Krzysztof Kieslowski. Kieslowski fans with some SBIFF history will recall the special year when the 10 segments (re: the Ten Commandments) of the director's Decalogue series was screened every day at noon at the Metro mulitiplex fest zone. Film festival memories are made of this.
Hailing from another corner of the world and cinema scene entirely, British filmmaker Phil Grabsky was in the house early this morning for a SRO screening of his new project, The Boy Mir: Ten Years in Afghanistan. The film is a kind of slowly built sequel to Grabsky's film of seven years ago, The Boy Who Plays on the Buddhas of Bamiya (a hit of the 2004 SBIFF), about the cheerful young Afghan boy Mir, who lived in the caves of Bamiya, where the Taliban infamously destroyed ancient Buddha sculptures in 2001. Grabsky returned several times over several years to watch his subject Mir's growth, as his voice dropped and his beaming smile faded into the more serious demeanor of a man facing an uncertain future, town between work and school, and questions about his country's plight and fate.
After the screening, Grabsky spoke about the tricky business of gracefully navigating the role as camera-wielding "elephant in the room." He also spoke about the feat of the documentary filmmaker in search of a subject and a story, the goal being "to engineer yourself to be lucky." Judging from this film, at once intimate and hinting at the specter of life in that remote global hot zone, he had plenty of luck on his side, alongside a knack for catching and harnessing the good stuff.
HAIKU REVIEW: As sexual thrillers go, The Knot is a slow-brew model in which cooler heads generally prevail and the atmosphere is one of old knotty sexual connections coming back to roost and haunt. A woman bumps into a man who she had linked up with in a teacher-student relationship, and suddenly her marriage is strained to near breaking point, but Japanese director Yuichi Oruma (who was in town for the festival) achieves a surprisingly poetic and understated air, to meditative ends.