Columns
Rallying Democrats in Goleta
Knowledge and Enthusiasm
A couple of Saturdays ago, the Santa Barbara County Democratic Party gathered to analyze a range of political issues and to talk about their strategies in preparation for the 2011 and 2012 elections.
Goleta Mayor Margaret Connell welcomed Democrats from all around our county to "The Good Land"—specifically, for this event, the Goleta Community Center. Daraka Larimore-Hall, chair of the Santa Barbara County Democratic Party, reflected on the 2010 election and invited audience to discuss, in semi-workshop format, the party's strategies and platform.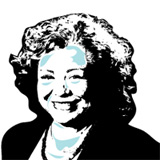 After the encouraging notion that all Democrats, up and down the state and throughout the whole country, will tirelessly work to turn things around next year, the group went to the morning breakout sessions. Darcell Elliott was the presenter for "Field Operations: Field operations in an electoral campaign, and skill building for winning at the local level." Former Santa Barbara mayor Marty Blum and former Santa Barbara County supervisor Susan Rose presented "Candidate Preparation: Strategies and skills required for people thinking about running for office." Chris Lanier presented "Redistricting: Organizing for fair and just representation by participating in the new statewide redistricting process." And Belen Seara of PUEBLO, presented "Immigration: Immigrant electoral power, and the struggle to protect the civil rights of the Santa Barbara immigrant community."
The level of knowledge and the enthusiasm among both presenters and participants was impressive, and this enthusiasm continued during lunchtime. In a nonstop rhythm, while people ate, the work of the Democratic Clubs was highlighted. Located at tables around the room, clubs gathered to recruit members and to meet other Democrats. There are nine clubs chartered by the local Democratic Party:
• Democratic Women of Santa Barbara County
• Democratic Club of Santa Maria Valley
• Progressive Democrats of Santa Barbara
• Campus Democrats at UCSB
• Campus Democrats at SBCC
• Santa Barbara County Young Democrats
• Santa Ynez Valley Democratic Organization
• Stonewall Democrats of Santa Barbara County
and the newly formed
• Latino Democratic Caucus of Santa Barbara County
Club representatives spoke to those interested about their plans and goals for the future. The Latino Caucus, in particular, sparked great interest and got a very enthusiastic reception.
It certainly was a busy day, and the afternoon wasn't less action-packed. More breakout sessions were as well attended as the previous ones. Tania Israel and Chris Lanier presented "Deeps My Peeps: Advance neighbor to neighbor organizing, and hands on base building to strengthen our network." Geoff Green, the Fund for Santa Barbara's executive director, presented "Political Fundraising: Strategies and skills building necessary to stand up to the tsunami of corporate political participation, run for office, or sustain a club or organization." Santa Barbara City Councilmember Grant House and Casa Esperanza Executive Director Mike Foley presented "Countywide Housing and Homelessness: The nuts and bolts of just, sustainable local policies that reflect our values and protect our future." And Mari Lopez presented "State Budget Analysis: What's in and out of the Governor's budget, what are the alternatives, preparing for June ballot measures, and action plan for protecting our infrastructure."
Following the information-filled workshops, former California assemblymember Hannah-Beth Jackson spoke on "The Upcoming Special Election and How to Move California Forward."
At the end of the day, Democrats had a dialogue with some potential Santa Barbara City Council candidates in a question-and-answer format. The media had no access to these potential candidates precisely because they have not declared yet, and they are just considering their possibilities.
The day was a complete success. Democrats in Santa Barbara County are ready to take on the challenge for the upcoming local and national elections.