Cover Story
Call Security
Did Cottage Hospital Guards Get Too Tough?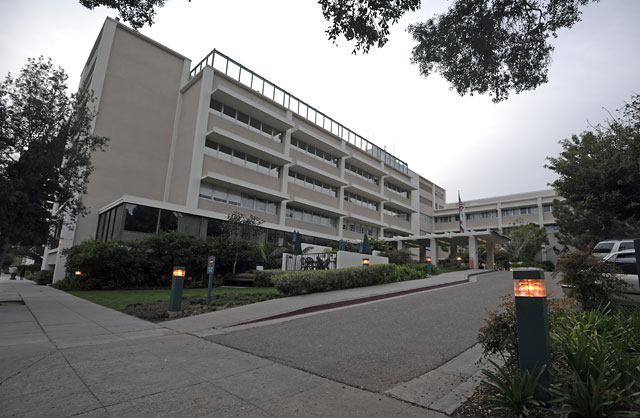 For more than a century, Cottage Hospital has been Santa Barbara's beacon of health and hope, a place where babies are born, the sick are tended, and the injured are mended. Over the course of any given day, countless medical miracles are performed within its walls that offer relief to patients and their loved ones, and the hospital's impressive, ever-expanding campus is a testament to the place it holds in the hearts of many.
Because violence at medical facilities across the country is on the rise, hospitals have been forced to constantly reexamine and improve their safeguards. Cottage and its security squad deal with hundreds of incidents every year during which people — often in the midst of the most dramatic, anxiety-filled moments of their lives — let their emotions get the best of them. The guards' job is a dangerous one, and they're tasked with managing fast-paced, unpredictable situations with calm heads and cool demeanors.
Ronald Werft, president and CEO of Cottage Health System, said the hospital has the responsibility to provide a secure environment, which it does with evolving protocols that were ratcheted up after a woman was able to steal a newborn infant from the maternity ward in February 2009. She was apprehended a few hours later and the baby safely returned. "It's an obligation we take very seriously," Werft said, noting that not only do patients and visitors appreciate the assurance, but staff also take solace in knowing they're always protected.
However, there have been questions raised about security methods. During the past five years, security staff members have been accused of using overly aggressive techniques — choke holds, pepper spray, and attack dogs — to deal with visitors and patients who step out of line, injuring them in the process. In interviews with attorneys and visitors, The Independent heard a number of anecdotal complaints, but this story will focus only on four cases that have been officially documented, either by civil lawsuits or police reports. One case is headed to civil trial next month.
Nearly everyone interviewed for this article — from law enforcement personnel to attorneys to the complainants themselves — said security guards were correct to initially engage the people in question. But events escalated to the point that the hospital visitors felt they were treated violently. Though the police, following the guards' accounts, charged the visitors with crimes, in the end, the District Attorney's Office dropped or reduced all charges because of limited time and resources.
The Independent recently viewed security footage of a three-on-one takedown of a man who got into an argument with officers. We then compared it to the narratives given by the guards to police, and we believe the video and police report tell two different stories. Nevertheless, this case has yet to be formally filed. Not only is the would-be plaintiff having a hard time finding a lawyer to take on Cottage, but he's also deterred by the impact a lengthy and expensive trial would have on his family and business.
During interviews, multiple high-profile lawyers around town admitted they're afraid to represent clients who've had messy dealings with guards and nervous about taking on a seemingly insurmountable foe like Cottage, arguably the largest, wealthiest, most influential institution in Santa Barbara. They also said that they're reticent about getting on the bad side of the administration of the only hospital in town and then being forced to go there for treatment.
"No one screws with Cottage," said one attorney, who wished to remain anonymous. "Especially with this kind of thing. That's the problem with having a monopoly."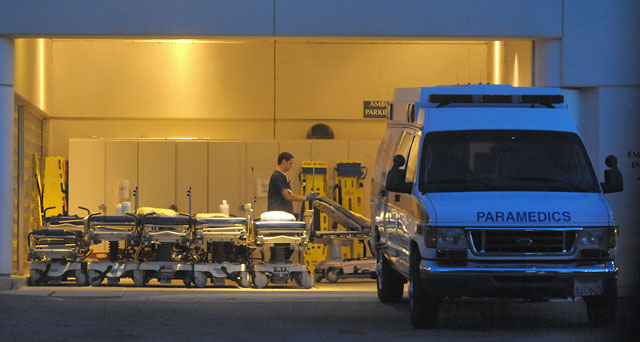 In Cottage's Defense
Guards monitor 4,000 people moving in and out of the hospital every day and are called to an average of six to seven incidents a week, sometimes ushering people off the property, sometimes detaining them until police arrive to make an arrest. Considering the numbers, the overwhelming majority of security force responses at Cottage are handled smoothly and professionally. The Santa Barbara Police Department makes an average of 2.6 trips to the facility every day to document crime victims, keeps tabs on suspects who need medical care, and assists Cottage guards with their own duties. "There are a lot of difficult situations over there," said police spokesperson Lt. Paul McCaffrey. "They get people who are under the influence of a lot of things, including anxiety, fear, and pain … We've never had any problems with [the guards]."
Hospital spokesperson Janet O'Neill said there are 19 officers on staff spread throughout Cottage Health System's campuses, with four guards patrolling the Santa Barbara grounds at all times: two in the Emergency Room, where things go bad most often, and two patrolling the rest of the property. Cottage hires guards as employees, as opposed to contracting with a private security agency. A few are canine handlers. "The dogs have made quite a bit of a difference. They instill a bit of discipline," said O'Neill in reference to increasing problems with the mentally ill and what she called a "spike in gang violence."
Two incidents come to mind that underscore the medical community's concerns: In the wake of the March 2007 gang brawl in front of Saks Fifth Avenue that left a 15-year-old dead, family members of Eastsiders and Westsiders nearly got into their own fight at Cottage Hospital when victims on both sides of the brawl were taken there for treatment. And in April 2009, police were called to the Franklin Center private clinic after 20 suspected Eastside gang members — who heard Westsiders were being treated inside — surrounded the building and began flashing gang signs through the windows. Clinic personnel had closed the blinds and locked all the doors to the facility. S.B. police officers were able to disperse the crowd, but not before making four arrests and escorting the Westsiders to their cars. "The community should understand that security is there for their benefit," O'Neill said.
O'Neill wouldn't speak on any of the legal matters, saying only that she was "sorry" about them, and Cottage's attorneys didn't answer requests for comment. Calls made to the security office went unreturned. Court documents for the past and pending cases reveal that the hospital has categorically denied any wrongdoing. What follow are four incidents that have been in dispute.
Failure to Communicate
Not long after Beatrice Damashek brought her ailing father to Cottage Hospital, she found herself handcuffed in the parking lot with her shirt ripped open and breasts exposed, according to her complaint. She wound up suing the hospital for personal injury and emotional distress, naming security guards Luis Ramirez and Steve Sherwin as the two officers who assaulted her. Right before the case went to trial in 2009, Damashek settled with the hospital out of court for an undisclosed sum.
But her attorney, Stephen K. Dunkle of Sanger & Swysen, said, "There is definitely a pattern of security guards escalating situations into violence when police should be called earlier."
Damashek, a legally deaf woman in her fifties, checked her father into Cottage's emergency room on December 4, 2006, then left to get food and coffee. Upon her return, she was buzzed back in, but learned her father was about to receive an MRI, which can take up to an hour. She left again, this time to buy snacks from the lobby gift shop to give to hospital staff helping her father. But, in returning to the ER, the new admissions nurse refused to let her in, telling her to wait in the ER waiting room. Damashek protested, and security was called. The entire sequence of events was captured on video:
According to Dunkle's description in the lawsuit, guard Sherwin showed up with a German shepherd and told Damashek to leave, which she did. Sherwin then stood to block the entrance and told her to leave the hospital property. She tried explaining that she couldn't understand him, that her father was inside and she had driven him there, but Sherwin persisted, eventually shoving her backward a number of times. She continued to argue, and Sherwin then tackled her into the parking lot. He was then joined by Ramirez. The two jumped on her back while she was facedown and proceeded to hit and kick her, the lawsuit alleges. During the scuffle, her shirt and bra were reportedly torn as she was placed in handcuffs. Only when police officers arrived was she allowed off the ground and her chest covered.
In their official statement to police, Sherwin and Ramirez said Damashek originally refused to leave the waiting room. Sherwin also said that he "gently" put his hand on Damashek's shoulder to get her to step off the property, and claimed she swung at him before he took her to the ground. "The video demonstrates that none of this actually occurred," the complaint reads.
Both guards are still at Cottage; Ramirez is now also a supervisor and canine handler.
Family Man
David Cohen thought he was taking his last breaths when he was choked for more than two minutes by Cottage security. "I thought how ironic it was that I was going to die on the floor of a hospital," he said, tearing up in a recent interview.
On May 8, 2009, Cohen walked into Cottage, failing to check in at the front door and ignoring guard Luis Ramirez, who tried to get his attention. The facility was in "lockdown" because of the raging Jesusita Fire, but Cohen said he didn't see any signs posted, and admitted he was in the wrong for disregarding the officer. The entire episode was captured by security cameras, the footage of which was obtained by The Independent:
Cohen was chased down by Ramirez, who was joined by two other guards, and surrounded at the far end of the lobby. After a few heated exchanges between Cohen and Ramirez (Cohen flipped Ramirez off at one point), Ramirez pointed toward the door and demanded that Cohen leave. After fumbling with his wallet to get his ID, Cohen took a step in the exit's direction but was tackled from behind by a guard and choked with a baton. He was pepper-sprayed and put in handcuffs while two guards put their full weight on him. Cohen admitted that he was repeatedly told to stop resisting while his windpipe was crushed and his head smashed into the ground, but said that his legs and body were twitching involuntarily because he was starting to lose consciousness.
In his statement to the police, Ramirez said the other guard "placed his hands on Cohen's shoulders" as he was about to handcuff him; one of the other guards, however, told police that it was he who put Cohen in a choke hold. All three guards also alleged that Cohen was tackled because they feared for their safety, as he had rushed at them in a fighting stance, with his chest puffed out and fists clenched. That aggression is not noticeable in the video.
When police arrived to find Cohen restrained and propped against the wall, they reportedly asked him if he had been attacked by the dog because his injuries were so severe, and he was soon sent to the ER for treatment. The police report notes he had a "large swollen area on the left side of his forehead, red discoloration under his chin, discolored swollen nose, red bloodshot eyes, and abrasions on his elbows and back," and Cohen later learned he had a broken rib, sprained ankle, and injured back.
The security squad recommended that he be charged with disturbing the peace, resisting arrest, and trespassing. He was only charged with disturbing the peace for using offensive language, which was later dismissed. Before that, though, Cohen said he spent $2,500 on legal consultation. His $30,000 in medical bills were covered by insurance.
Though he considered filing a $300,000 lawsuit for personal injury and emotional distress, the married father of young kids became quickly discouraged after attorneys warned him he'd have to put a bunch of money upfront and go through years of litigation. Cohen said he simply didn't have the time or energy to go through all that because he's trying to run a business and raise a family. He was also told that his case was not cut-and-dry, as he provoked the guards with colorful language and obscene gestures. Juries are inherently inclined to side with a hospital, one lawyer explained, and it takes a lot of convincing evidence to overcome that bias and turn the jury against it. Cohen, though, said he's keeping his options open.
"I want to prevent others from enduring what I endured," Cohen said. "I'd rather see that happen than go through court. I know [the guards] deal with a lot, but something needs to change … The cases can't be linked in court, but they can be linked in the court of public opinion."
A Riddle Wrapped in a Mystery
Darr Weagraff died when he was 58 years old, and the recently released coroner's report said his cause of death was inconclusive.
The former Jaguar restorer and martial arts instructor had hip-replacement surgery on February 13, 2009, and seemed to be recovering well, but mysteriously became agitated and paranoid on February 18. Neither doctors nor the County Coroner's Office — which immediately began investigating the suspicious death but only wrapped up its report this month — could explain why his mental status changed so dramatically so quickly.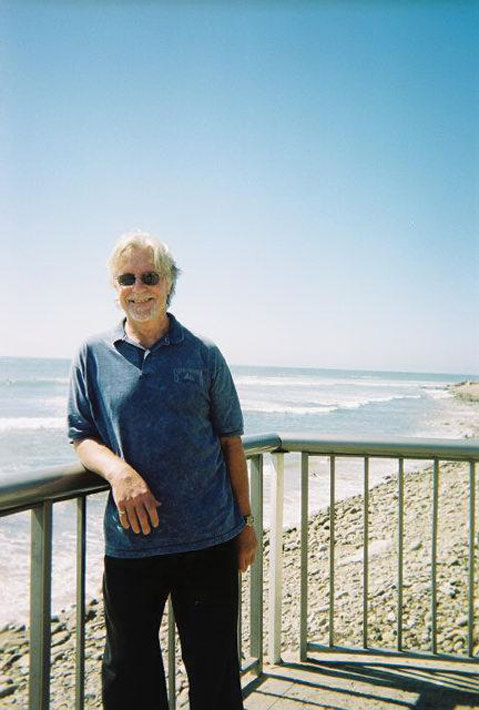 Whatever the cause, Weagraff acted out violently by ripping his room's dry erase board off the wall and smashing a window. Security personnel — including guard Steve Sherwin — forced Weagraff into restraints, but he continued to resist into the next day, kicking and screaming. When a nurse noticed the next night that Weagraff's right leg was "swollen and shortened," it was discovered that his femur had snapped four inches above the knee. A doctor concluded that the break was caused by "torsion type force" — as if the bottom of his leg was kept still while his body turned — and that it had nothing to do with the hip surgery.
Hours after it was noticed, Weagraff went into cardiac arrest and became unconcious. After a week, he was taken off life support and, shortly therafter, died. The final coroner's report, which includes accounts from nearly two dozen doctors and nurses, ruled the cause of death "undetermined," pointing to a long list of previous health problems: degenerative joint disease, Hepatitis C, and a history of skin cancer and polio. "There is no significant evidence to support, or completely rule out, any cause of death," it states, nevertheless noting that Weagraff "was a well-developed, well-nourished adult" at the time of his death.
But the coroner's report also notes that Cottage failed to produce information that could have helped the Sheriff's Department in its investigation. When detectives tried to ask guards about the broken femur — the cause of which remains unknown — they were only allowed to speak with them after speaking with Cottage attorneys, who were present during the actual interviews, as was an attorney for the county. None of those interviews were recorded. And when more data did arrive, it came in a jumbled mess. "The decedent's vast and voluminous medical records from Santa Barbara Cottage Hospital were not in chronological order, and they were only available in a way that made them difficult to understand. Some of the medical records were illegible," the report reads. "In addition, the Coroner's Office was denied access to Santa Barbara Cottage Hospital's internal review of the incident and any additional records beyond the decedent's initial care records." The Coroner's Office also wasn't notified about Weagraff's death until three hours after he died (via a brief call from a hospital staffer who reported "a suspicious death"), and it was unable to get good toxicology results because hospital staff didn't take a blood sample during the critical time frame.
Even getting this confusing mountain of material proved unusually difficult for the Sheriff's Department. In the year following Weagraff's death, Cottage was slow in turning over documents to the Coroner's Office. In time, the county asked a well-known private attorney, David Nye, to restart negotiations with Cottage because communications had virtually ceased. Nye was a half-step from subpoenaing Cottage's records (the Sheriff's Department doesn't have that power, and must use a lawyer or judge to launch such an inquest), but was eventually able to broker an agreement to restart the information sharing. Had Nye filed a subpoena, it would have been the first time the Sheriff's Department had had to take that route in decades.
Michelle Beechly, Weagraff's longtime partner, and their son, Beau Beechly, are convinced that security guards were directly responsible for Weagraff's broken leg, and ultimately his death. As a result, a lawsuit was filed in June 2010 against the hospital. Both Beechlys have been struggling with personal problems and failed to show up for subsequent hearings. Consequently, the case was dropped. The lawyer who filed the original suit, and who asked to remain anonymous, did so pro bono because, as he put it, "It had nothing to do with money. I thought there was misconduct."
Trial Case
Richard and Marsha Kaplon's case against the hospital's guards is slated to go to trial on April 25. Neither they nor their lawyer, Benjamin Pavone of Ventura, would speak to The Independent because of the pending litigation, but the lawsuit shows that Marsha was admitted to Cottage with "acute psychosis" on December 19, 2007. According to the couple's joint complaint, Marsha refused treatment when paramedics found her barely responsive in a car that was resting against train tracks, but was nevertheless transported to Cottage Hospital, where she claimed to have been falsely imprisoned and subjected to multiple instances of medical malpractice during her three-day stay.
Cottage has vigorously refuted her claims, as evidenced in a court file standing more than two feet tall. But there are only a few pages in those hefty binders that address the second part of the lawsuit: Richard's allegations that he was beaten by security personnel.
He claims that, the morning after Marsha was admitted to Cottage, he arrived to find her asleep in four-point restraints. She awoke and asked Richard for water, so he began to untie and prop her up. As he was doing this, a nurse entered the room and admonished Richard. The nurse then approached Marsha to administer a sedative, which Marsha reportedly refused. Richard began pleading with the nurse to not give her the drugs, putting his hand on the nurse's arm as she moved the needle toward his wife. (Richard was initially charged with battery for this, but the charge was later dropped when the nurse declined to move forward with the case.)
When security was called, three guards — including Ramirez — arrived. Without warning, the lawsuit states, they grabbed Richard's arm, wrenched it behind his back, tackled him onto Marsha's bed, and dragged him to the ground. As he lay prone trying to protect himself, Richard claimed, "I was punched, elbowed, my testicles stomped on. I was kicked in the ribs repeatedly and maced." After allegedly macing him another three times, the guards handcuffed Richard in the hallway and then released multiple dogs that began biting his legs.
"I was grabbed from the back of my hair and my face was smashed into the ground. I was put in a choke hold for what seemed like an eternity," Richard continued in his suit. "I was choked to the point where I thought, 'I can't believe I'm going to die now,' and I started to black out." Police soon arrived and took Richard into custody — but not before he was treated for his extensive injuries in the emergency room downstairs — for battery and trespassing charges, which were eventually dismissed.
In Conclusion
These allegations of abuse are certainly rare and few. Aside from Damashek's case, no one — neither Cottage security nor the plaintiffs — has been convicted of a crime. Cottage has a training program for its guards, which the hospital administration believes is a good one. Cottage guards, said O'Neill, attend a three-week "orientation" before they can begin work, but she wouldn't elaborate on what techniques they learn or are allowed to use, noting, though, that guards don't carry firearms. "They assess the situations on a case-by-case basis and use their best judgment," she said. Guards, as well as ER workers, go through ongoing "nonviolent crisis intervention training," she said, and when a person gets out of hand, officers are instructed to try "verbal de-escalation" first, then employ "methods of deterrence" (like bringing in a dog or calling multiple officers), and then use force as a last resort.
Cottage requires everyone inside to wear a badge stating their business (including law enforcement officers), and its safety system features some of the most developed and effective strategies of any hospital around, claimed O'Neill. The vast majority of visitors to Cottage have welcoming and safe experiences. When this reporter visited Cottage, he was stopped at the far end of the lobby before making it to the main hallways. Two women stationed at a nearby counter pleasantly explained that only visitors, medical staff, and other cleared personnel are allowed beyond that point.
The line between proper conduct and excessive force is a faint one that law enforcement and security officers across the country tread daily. The sensitive issue of when to engage and to what degree has always been, and will likely always be, debated. Nevertheless, it is important that Cottage Hospital, which plays such a vital role in our community, be scrutinized on these matters as closely as any integral organization should be. Although there have been only four legally documented allegations of misconduct in five years — a testament to the overall efficiency of the hospital's security system — these unique examples perhaps show that the guards' methods and behavior deserve a greater degree of attention and discussion.
Poodle Radio
Tyler Hayden will appear on The Independent's Poodle Radio program next week to discuss this story and the response it has received. Tune in to KCSB 91.9FM on Tuesday, March 22, at 8 a.m., or check the online archive at independent.com/multimedia on March 24.