News
Cold-Blooded or Passionate?
Frame of Mind Debated in Musser Murder Trial
There's little question who killed 29-year-old mother of two Lisa Zazueta. In fact, Nathan Poulos, a deputy public defender, readily admits it was his client, Garren Musser, behind the tragic October 2008 death of Zazueta.
Musser, whose trial began Monday morning in Santa Barbara Superior Court, is facing a charge of first-degree murder, with two special circumstances alleged — that it was murder for financial gain and murder by lying in wait. First-degree murder along with one of the special circumstances must be proved for Musser to be sentenced to life in prison without parole.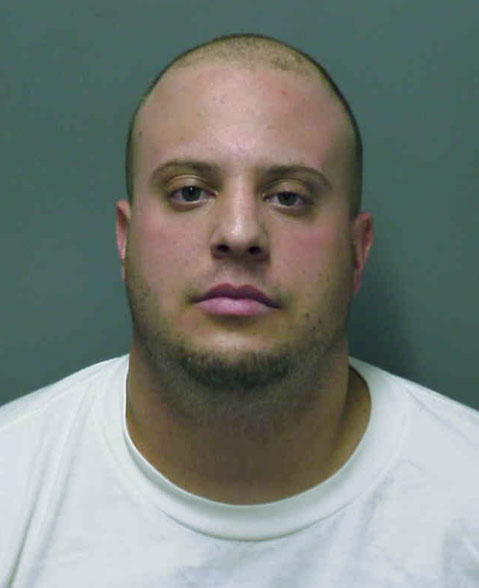 Poulos, however, told the 12 members of the jury Monday morning they should convict his client of voluntary manslaughter. Voluntary manslaughter — still an intentional, unjustified, inexcusable killing — is committed in a sudden heat of passion, the result of adequate provocation. The key difference, and what the jury must determine, is Musser's state of mind.
And it appears they will have plenty of evidence to figure it out.
Not long after the killing, Musser calmly admitted to various police officers that he was the killer, and that he stabbed Zazueta because she wouldn't leave him alone. It was Musser who called 9-1-1 to report Zazueta's body on the street outside the home Musser lived in with his parents on Kowalski Avenue on Santa Barbara's Westside, and for about an hour or so he tried to pass off the idea he had just come across the body on the street.
Earlier this month, officers testified during pretrial hearings that Musser was in a van with other family members waiting to be transported to the police department for standard interviews, when he knocked on the door asking to speak with officers. "I'm the guy you're looking for," Sergeant Mike McGrew recalled Musser saying, "I killed her."
McGrew's testimony came during hearings in which Poulos argued in front of Judge Jean Dandona that statements made to police couldn't be used because Musser hadn't been given his rights under the Miranda rule. But the judge ruled against Musser, finding he freely spoke to officers at the scene about his involvement in the crime and wasn't prompted by questioning. In addition to his confession to McGrew, there is an extensive videotaped interview with another detective at the police station.
Prosecutor Ali Neuffer told the jury Monday morning that the murder weapon and Musser's clothing with Zazueta's blood on it were found in his room, but most significantly his confession detailed "the motives, planning, and brutal execution."
The two, according to testimony heard thus far, met at Madison's Bar on State Street 20 days prior to Zazueta's death. Musser had approached Zazueta, who was married with two children, and socialized and joked with her. Her marriage, apparently, was going through a rough patch. They met up later that night and had sex.
On October 16, she texted him, telling him she was pregnant. After a back-and-forth, he told her to have an abortion, and she said she wouldn't. "I can't have a kid," he texted her.
Almost immediately, she began texting him, sending him more than 100 messages over the three-week span. She told him she loved him. He often ignored the texts, Poulos said, because he didn't want to date a married woman. On October 16, she texted him, telling him she was pregnant. After a back-and-forth, he told her to have an abortion, and she said she wouldn't. "I can't have a kid," he texted her. They continued to text back and forth, and even met up again on the 18th.
It was unclear from the exchanges whether Zazueta did indeed believe she was pregnant (it was determined later she was not), but Musser told Detective Jim Ella that prior to the murder, Musser thought Zazueta might have been pregnant. One of the reasons Musser killed her, Ella said Musser suggested, was so he could avoid paying child support. "Killing Ms. Zazueta eliminated the 18 years of child support he would have to pay," Neuffer told the jury Monday.
During Ella's questioning, Musser said Zazueta had told him she was going to come over the night of the murder. He told her not to. "I just had it in my mind I was going to kill her, bro, if she came over," Musser told the detective. She did come over, he said, and after talking for 10 minutes or so, Musser grabbed her with one hand and sliced her neck with a knife in the other. "I'm a cold-blooded killer, man," Musser said.
Aside from his confessing to the actual killing, Neuffer said Musser outlined his premeditation and deliberation in his talk with detectives. He changed his clothes to sweatpants, so he had a pocket to hold the knife, which he put in the left pocket — he is left-handed — before she arrived. He waited until he thought they were alone on the street, Neuffer said, and angled his body away from her so he could open the folding knife. He was caressing Zazueta's shoulder and then caressed her face, Neuffer said, and "the defendant chose this moment, when her defenses were down, to strike," deeply slitting her throat. "You are in the presence of a cold-blooded killer," Neuffer told the jury.
Poulos, however, had a different take: "Garren Musser was trapped, and he was desperate, and he reacted not from thought but emotion."