Arts & Entertainment
Miss Jackson Takes On the Santa Barbara Bowl
Janet Kicks Off the Bowl's 75th Season This Saturday, April 9 and Sunday, April 10
In its 75th birthday year, the Santa Barbara Bowl is all about starting strong. Case in point: Janet Jackson's season-opening two-night stay, which kicks off this Saturday, April 9. At 44 years old, Jackson is unarguably one of music's biggest stars, having sold more than 100 million records worldwide and spawned numerous hits (like "Nasty," "Rhythm Nation," and "All For You") that stretch back to her 1986 breakthrough album, Control. The youngest of the Jackson family, Janet began performing at the age of 7 and signed her first solo recording contract at 16. Today, she's a bona fide quadruple threat, having conquered music, film (with Poetic Justice and For Colored Girls), television (Diff'rent Strokes, Fame), and now writing (this year's True You: A Journey to Finding and Loving Yourself). On her first tour since 2008's Rock Witchu outing, Jackson is opening up and reflecting on her legacy. This weekend's dates, in support of last year's Number Ones release, are just two on a lengthy list of stops for Jackson that will consist solely of hits, stretching back to the start of her career. I recently spoke with Jackson via email about the tour, her new book, and what the future holds.
Your fans have been awaiting a tour for years now—what can they look forward to this time out? This tour is a thank-you to all the fans who have supported me over the years. This is the first time that I have only performed songs that the fans have made a number-one song. It's just me, onstage, performing for my fans. I love to dance, so I have a few dancers with me, as well.
I'm curious to know a bit about True You. What prompted you to write the book? I wrote True You because I want the readers to know that they are perfect just the way they are. When I was a kid, I didn't know of any book like this. If I had, I would have read it. I felt so alone. It's not an autobiography, but it does have anecdotes from my life. In addition to my story, I have included information from my friend and trainer Tony Martinez, recipes from Chef Andre, and stories from my fans.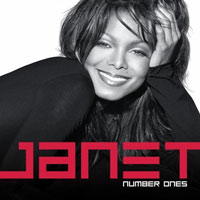 What's been the biggest challenge presented to you in preparing for this tour? Where do you look for motivation nowadays? I am a very creative person, so I guess the biggest challenge is deciding what I want to do with this tour. I have so much fun creating a show for the fans. I hope that the people who come to see the show will be able to forget about their troubles, at least for a couple hours.
Post-tour, what comes next? Is there anything on the Janet Jackson accomplishment list that still needs crossing off? Well, this is my largest-ever world tour, so I'll be on the road for a while. That, with promoting my book—it is keeping me pretty busy. I know that I will be recording a new CD later this year, and that will need to be supported. As far as checking things off a list … I don't know; there are so many things I still want to do. I can tell you one thing: I would like to perform on Broadway one day.
What's the best part about being Janet Jackson in 2011?
All of it. It has been a long road, but I am happy with my life now.
4•1•1
Janet Jackson plays the Santa Barbara Bowl this Saturday, April 9, and Sunday, April 10, at 7 p.m. Call 962-7411 or visit sbbowl.com for tickets.