Courts & Crime
Musser Convicted of Murder
Will Be Sentenced to Life Without Parole
A Santa Barbara jury ruled yesterday morning that when Garren Musser cut Lisa Zazueta's throat in October 2008 — stabbing so deeply the blade nearly reached her spine — he committed first-degree murder. The 12 jurors also found Musser guilty of the special circumstance of lying in wait, meaning he'll automatically be sentenced to life in prison without the possibility of parole.
Musser's attorney, deputy public defender Nathan Poulos, argued that his client — though admittedly responsible for Zazueta's violent death — killed the 29-year-old married mother of two in the heat of passion, and that he was provoked by Zazueta's unwelcome bombardment of text messages, calls, and visits over the course of their tumultuous 20-day affair. Poulos said Musser should be convicted of voluntary manslaughter because Zazueta stalked him and backed him into the proverbial corner after he said he didn't want to see her anymore.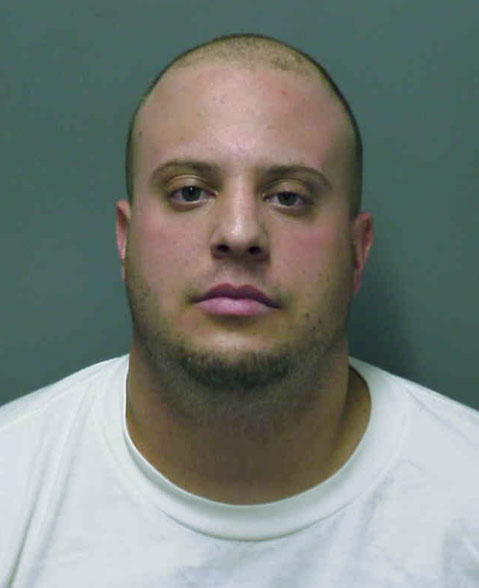 "[Musser] acted on passion, rather than judgment," said Poulos during closing arguments earlier this week, noting that the severity of Zazueta's knife wound was evidence of the depth of his client's "emotional reaction." Poulos then offered an analogy: he asked jury members to imagine riding in a rickety elevator on its way up to the 100th floor of a tall building. Its capacity is 10 people, and it's on the 10th floor, but there are 20 people inside. Anyone would be desperate to get out, to get a rush of fresh air, said Poulos. That's how Musser felt, he claimed.
District Attorney Ali Neuffer, though, told jurors that the 27-year-old Blenders in the Grass manager — who paid his parents $300 a month to live in their Kowalski Avenue home in the room where he grew up — acted like nothing other than a cold-blooded killer. She said he crafted "a sinister plan" to murder Zazueta with thought-out motive and means, dismissing Poulos's claim that Musser was spontaneously driven to kill. "Anger is not a defense," Neuffer said during her closing remarks. "It's a motive."
Neuffer said Musser took advantage of Zazueta's trust and affection, and knew exactly what he was doing when he picked the specific knife he killed her with because, as Musser told detectives in a taped confession played before the court, it would "do the job." On the night of the killing, Zazueta had texted Musser she was coming over to his house. He responded that she shouldn't and to leave him alone. "I just had it in my mind I was going to kill her, bro, if she came over," Musser told the detective.
When he realized she was on her way, Musser said he considered knocking Zazueta out with a crowbar, then killing her in a neighbor's yard. He took a few practice swings with the crowbar, but decided against it. Instead, he changed into shorts with a pocket so he could conceal what he called his "strongest" and "sharpest" knife — a Smith & Wesson Homeland Security knife — and met her outside when she arrived by taxi.
After waiting for a person on the street to walk out of view, recounted Neuffer, Musser began talking to and consoling Zazueta, lulling her into a sense of complacency by stroking her shoulder and face. He stealthily took the knife out, letting it dangle by his side for two minutes while he waited for the right moment. "She was physically and emotionally exposed," said Neuffer. Then he struck. When asked if Zazueta said anything immediately after the attack, Musser answered coolly: "No, man. I cut her windpipe."
"It is the stuff of nightmares," Neuffer told the jury. She argued Musser was guilty of first-degree murder with the special allegations of lying in wait and killing for financial gain.
While the jury convicted on the first two charges, it didn't think Musser murdered for financial gain. Zazueta had told Musser she was pregnant with their child after they had unprotected sex, and Musser was accused of killing her — after pleading with her to have an abortion, which she refused — in order to get out of paying child support. Zazueta, it turned out, was not actually pregnant at the time of her death, though it's not clear if she knew that.
When this portion of the verdict was read, Musser — who showed little emotion beforehand — began nodding vigorously, and then pretended to brush his shoulder off. His family, both parents and his brother, sat a few feet behind him in the courtroom. For the most part they evinced little reaction as well, though Musser's mother began crying once the verdict was read.
Musser will be sentenced May 19.