News
Secure Communities Deports Noncriminals
Support Cools for Statewide ICE Program
The Trust Act, if passed, would allow California jurisdictions to opt out of the controversial Secure Communities program aimed at getting serious illegal-alien criminals off the street. It cleared the Assembly Committee on Public Safety this Tuesday.
Just months after officials with Immigration and Customs Enforcement (ICE) announced the strategy had been implemented in all 58 California counties, the program — in which local law officials share fingerprint information with ICE and other agencies — has come under fire once again for deporting noncriminals or minor offenders. Santa Barbara County has one of the highest deportation rates of noncriminals at 58 percent, based on data beginning January 2010 — when Secure Communities was enacted — through July 2010.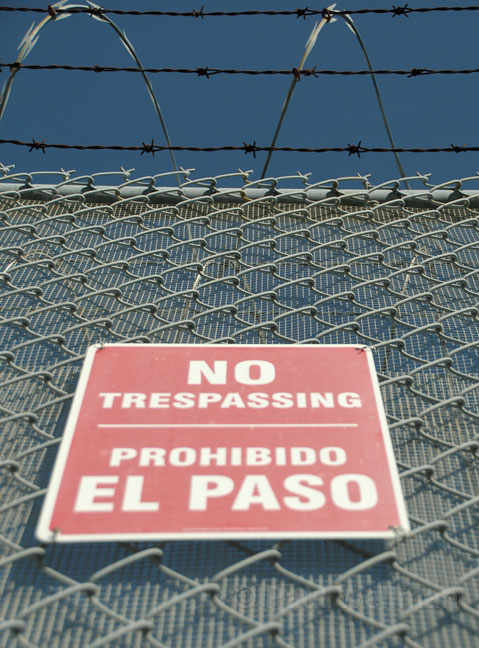 According to ICE, nearly 48,000 convicted criminal aliens have been identified in California as a result of the program, and nearly 24,000 deported. Of those, however, only 10,000 were serious or violent offenders.
And that's the rub. Some politicians have come forward, saying that when they voted for Secure Communities they were led to believe the worst of the worst were going to be flagged. The program was implemented with a congressional mandate to pursue "high threat" criminal immigrants. But according to data obtained from ICE by a coalition of groups that includes the Center for Constitutional Rights, 79 percent of the people deported were noncriminals or had lower-level offenses, such as traffic infractions or petty juvenile mischief convictions.
Ashley Schapitl, press secretary for Representative Lois Capps, said that "while Congresswoman Capps certainly supports the concept of the Secure Communities program — deporting undocumented violent criminals — she is very concerned by the many reported instances of the program being abused, and used to target noncriminal undocumented immigrants." Schapitl said Capps will be working with her colleagues to ensure the program receives adequate scrutiny.
Many people are reportedly submitting their fingerprints before their criminal prosecution even takes place, said outgoing PUEBLO executive director Belen Seara. That means ICE, she explained, can swoop in to detain the arrested even if the person has not yet been convicted of a crime, or before the arrest has been deemed lawful or not. This practice is also targeted by the Trust Act (Assembly Bill 1081).
One man from the S.B. area who has felt the impact of the Secure Communities program shared his story with The Independent. He wished to remain anonymous.
He's been in the U.S. as long as he can remember, having moved here before his first birthday. He grew up and went to school here. His mother tried to get his papers filed in the early 1990s, but, because of one reason or another, she didn't secure his citizenship. Still, he never encountered a problem. He had a driver's license. His mother was a resident; his younger siblings, born here, are citizens. Things were normal.
The man didn't pay a few fines over the years, but, other than that, he stayed out of trouble until recently, when he went to the Police Department to report a crime: He thought his car had been stolen. He went in to sit with an officer, who instead of filling out a report, placed him in handcuffs, explaining he had an outstanding warrant for not paying a cell phone driving ticket. "I thought I'd taken care of it," the man said. "I hadn't."
So he was taken to Santa Barbara County Jail and went to see the judge the next day. The judge gave orders to release the man, and he headed back to jail to get his paperwork. But he was then rebooked, this time, he said, by ICE. A couple days passed, the man explained, before ICE authorities showed up to interview him and several others who had been placed on hold. He refused to sign paperwork relinquishing his rights, which would have allowed him to be shipped to Mexico. "I have no business in Mexico," he said. "My life is here."
The man must now petition for citizenship, which he is doing, but authorities are just now taking cases from 2000.
PUEBLO has taken the reins locally in a fight for more transparency to fix what many call a flawed program. Seara said PUEBLO is approached on an almost weekly basis by people with a story of how they were picked up and shipped out, some having committed no crime at all.
But supporters of the program, like people over at the Santa Barbara-based Californians for Population Stabilization (CAPS), say the Source Communities strategy has made great strides in making communities safe. "Every illegal alien has already broken the law," said CAPS board chair Marilyn DeYoung, who also said the program has been a good first step at eliminating some of the criminal activity in California, 30 percent of whose prisoners are here illegally.