Arts & Entertainment
The Chris Robinson Brotherhood at SOhO
Black Crowes Frontman Closes Out Five-Date Residency on Tuesday, May 24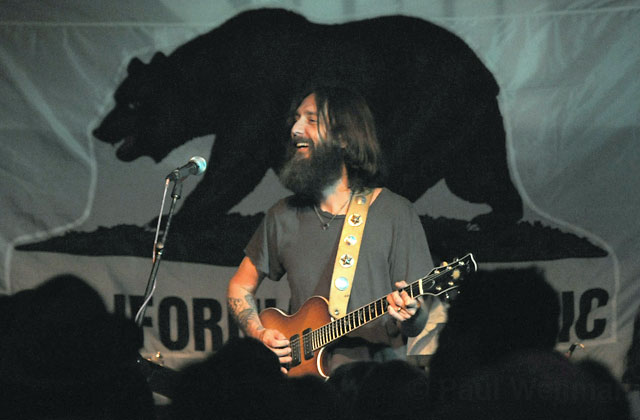 Obviously, news that the Black Crowes were to go on yet another hiatus after their Say Goodbye to the Bad Guys tour was not what most fans wanted to hear. Yet had we known that the Crowes' final notes would spawn the all-American rock powerhouse known as the Chris Robinson Brotherhood, some people might have pleaded for this "much-needed break" to begin much sooner.
Robinson, alongside Crowes keyboardist Adam MacDougall, has fashioned a troupe of musicians that undoubtedly channels classic-rock greats like Lynyrd Skynyrd, all the while serving up songs that unload a hefty amount of bluesy guitar solos with just the right amount of Southern-rock crunch. It was with the help of guitarist Neal Casal (Ryan Adams & The Cardinals, Beachwood Sparks), whose roaring guitar licks streak across songs with the speed of a young Hendrix, that the Brotherhood rounded out its two-month residency at SOhO this week. And in honor of the occasion, the band tried their hardest to hypnotize fans by way of spacey, psychedelic intros and mesmerizing instrumental tangents.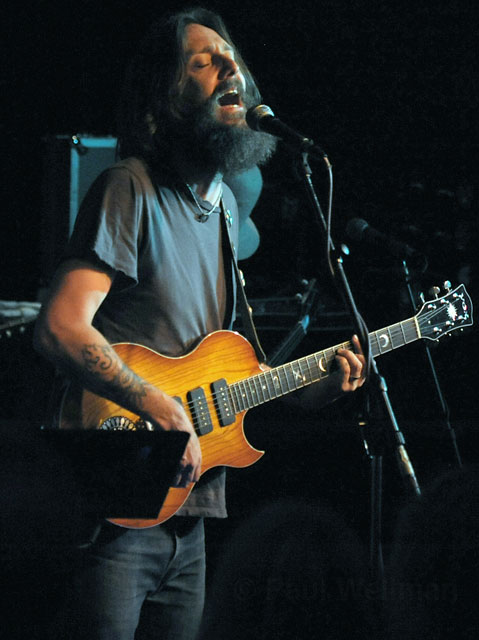 From the softer, sultry sounding "Tulsa Yesterday" to the oh-so-familiar cover of Grateful Dead's "Sugaree," Robinson continually delivered each note with the twang and vocal competence of the blues greats before him. Between watching Casal so casually spew out gritty chords and Mark "Muddy" Dutton slap a sturdy bass, you couldn't help but wonder if these guys were simply up there jamming along, or if they'd actually mapped these songs prior to showtime. Improvised or not, though, it was George Sluppick's heart-stopping drumming and MacDougall's wizardry on the keys and synth that seriously goosed up the band's boogie, adding both finesse and depth to the mix.
After playing a solid hour-and-half-long set with nothing but a huge smile on his face, Robinson came back out for his second set and kiddingly quipped to the audience, "You know what the difference is between Santa Barbara and other places? In other places, a Tuesday night is just a fucking Tuesday night." With a faint nod to Sluppick and the light strum of his guitar, Robinson and Casal tore into the New Earth Mud (Robinson's prior brainchild during the Crowes' first hiatus) original, "Sunday Sound," and then led quickly into the trippier chords of the band's own "Girl I Love You."
Tuesday night's Brotherhood performance was not only timeless but also perfectly of the moment, exposing Robinson's passion and love of music. It didn't so much matter if Robinson's bluesy Southern rock was the popular thing of now, rather just that it's music that must be made.