Solstice is here, which means it's finally time to head outdoors and start soaking up all that Santa Barbara has to offer in summertime entertainment. Whether you're looking to catch a film under the stars, a hot concert at the Bowl, or a dazzling evening of performance at the Music Academy of the West, we've got plenty to keep you busy. In the following pages, you'll find our top picks for arts and entertainment this summer. For The Independent's complete event listings, visit independent.com/events
Dance
Salsa Night at Center Stage Theater
Leslie Sack (of Leslie Sack Dance Studio) hosts the first half of this now-annual dance party. From 8-9 p.m., Sack will provide salsa instruction to attendees. Afterward, the system gets cranked up and the salsa lets loose. And when it's time to cool down, head out to the Center Stage patio for refreshments and drinks. Proceeds from ticket sales benefit Center Stage Theater. Saturday, June 25, at 8 p.m. Call 963-0408 or visit centerstagetheater.org.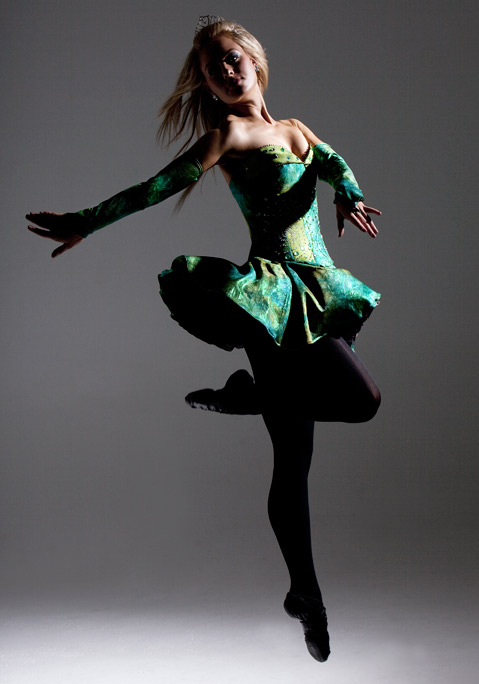 Ireland: The Show at the Granada Theatre
From the choreographer of Dance of Desire and The Spirit of Ireland comes this new, dazzling presentation of Celtic dance. The all-ages show features world-champion Irish dancers and musicians, all of whom call the Emerald Isle home. In other words, this is real-deal step. Sunday, July 17, at 7 p.m. Call 899-2222 or visit granadasb.org.
Cirque Wings at the Arlington Theatre
What better way to round out the summer than with a night of fantasy at the Arlington? Under the stars at the historic State Street spot, the aerialists of Cirque Wings will explore the history of flight and man's centuries-old fascination with being in the air. Expect balletic grace, superhuman strength, and gravity-defying tricks you'd never dream possible. Saturday, September 24, at 8 p.m. Call 963-4408 or visit thearlingtontheatre.com.
More Dance
• Summer Solstice Festival parades down State Street on Saturday, June 25, and parties in Alameda Park Friday-Sunday, June 24-26.
• NECTAR at Yoga Soup, Saturday, August 6.
• Center Stage Theater's 20th Birthday Bash  at Center Stage Theater, Saturday, August 20.
Pop, Rock & Jazz
My Morning Jacket at the Santa Barbara Bowl
Throughout their 13-year run, My Morning Jacket has struggled to capture their live show on record. And while this year's Circuital comes closest yet, it's still no substitute for seeing these five rock out in the flesh. For starters, frontman Jim James is a true vocal chameleon, able to jump between a jagged howl and a poetic folk ballad without missing a beat. Oh yeah, and they've been known to shred the hits — their own, and pretty much everybody else's — for hours on end. Prepare to have your concertgoing brain rewired. Saturday, July 2, at 7:30 p.m. Call 962-7411 or visit sbbowl.com.
Best Coast at SOhO
There's an ease to Best Coast's sometimes-punky, sometimes-poppy summer jams. And we mean that in a good way. Led by Los Angeleno Bethany Cosentino (and backed by multi-instrumentalist Bobb Bruno and former Vivian Girl Ali Koehler), the band dishes out an infectious mix of fuzzy surf guitars, washed-out drums, and big, sing-along–ready lyrics. Add to that Cosentino's oh-so-approachable demeanor, and you've got the makings for this summer's can't-miss club show. Sunday, July 10, at 8 p.m. Call 962-7776 or visit clubmercy.com.
Steve Miller Band at the Lobero Theatre
Whether it's the allure of catching Miller in the 680-seat Lobero or the joy of celebrating our hometown guitar hero, this showing is sure to delight. Miller & Co. take to the stage in honor of S.B. pickup master Seymour Duncan and his 35th year in the biz. In addition, proceeds from the party benefit nonprofit Notes for Notes, which is putting instruments, music equipment, and instructors within reach of kids all over S.B. We call that a win-win. Tuesday, July 19, at 7 p.m. Call 963-0761 or visit lobero.com.
More Shows
• Eddie Vedder at the Santa Barbara Bowl, Saturday, July 9.
• Saint Motel at Velvet Jones, Saturday, July 9.
• Gardens and Villa at SOhO, Wednesday, July 13.
• Bob Dylan at the Santa Barbara Bowl, Thursday, July 14.
• Liturgy at Muddy Waters Café, Friday, July 22.
• STRFKR at SOhO, Wednesday, August 10.
• The Pajama Club at SOhO, Thursday, August 11.
• Katy Perry  at the Santa Barbara Bowl, Saturday, August 13, and Sunday, August 14.
• The Gourds at the Lobero Theatre, Saturday, September 17.
Film
Rubber at Isla Vista Theater
This one-night-only Santa Barbara debut is plenty reason to make the trek to I.V.  Rubber stars a handful of unknowns and focuses on Robert, an inanimate tire who comes to life after being abandoned in the dessert. Alone in the middle of nowhere, Robert discovers he has telepathic killing powers, and soon sets his sights on human prey. It's silly, it's frightening, and it's the stuff of summer horror movie magic. Friday, July 1, at 7 and 10 p.m. Visit islavista-arts.org.
Toy Story at Stearns Wharf
Before Remy and Linguini, Nemo and Dory, even Sully and Mike, there was Woody and Buzz. Grab the kids and head down to Stearns Wharf for the 1995 masterpiece that put Pixar on the animation map. Here, cowboy Woody and his toy-box friends meet action-figure Buzz Lightyear, then overcome their old-school/new-school differences to conquer the toy-torturing neighbor kid. Screens as part of the City of Santa Barbara's Free Friday Night Movie series. Friday, August 26, after 7 p.m. Visit santabarbaraca.gov.
Gentlemen Prefer Blondes at Campbell Hall and the Courthouse Sunken Gardens
Outdoor screenings are most definitely in for summer, and UCSB's Arts & Lectures knows this best. For the second year in a row, A&L invades the Courthouse's picturesque Sunken Garden for a season's worth of musicals. While the Marilyn Monroe classic Gentlemen Prefer Blondes is our pick, there's a wealth of free films to choose from. Screening outdoors on Fridays and indoors (at UCSB's Campbell Hall) on the Wednesday before as part of Gotta Sing! Gotta Dance! The Great American Musical on Film series. Wednesday, August 24, 7:30 p.m. (Campbell Hall), and Friday, August 26, at 8:30 p.m. (Courthouse). Call 893-3535 or visit artsandlectures.sa.ucsb.edu.
More Films
• Paul at Isla Vista Theater, Friday, July 15, and Monday, July 18.
• Beatles Stories at Ojai Playhouse, Sunday, July 17.
• Ziegfield Girl at Campbell Hall, Wednesday, July 20, and the Courthouse Sunken Garden, Friday, July 22.
• Soundtrack for a Revolution at Ojai Playhouse, Sunday, July 31.
• The Double Hour at Ojai Playhouse, Sunday, August 21.
• The Neverending Story at Stearns Wharf, Friday, September 9.
Classical
Academy Festival Orchestra, conducted by Larry Rachleff at the Granada Theatre
Maestro Rachleff has come to own the opening slot in the Music Academy of the West's (MAW) orchestral performance schedule after several years of proving that he can take nearly one hundred musicians and, given just five days, turn them into a fully integrated and first-rate symphony orchestra. Students at the MAW this year can look forward to strutting their stuff on two magnificent compositions — the Till Eulenspiegels lustige Streiche of Richard Strauss and Johannes Brahms's Symphony No. 1 in C Minor, Op. 68. Saturday, June 25, at 8 p.m. Call 969-8787 or visit musicacademy.org.
Jean-Yves Thibaudet, piano at Hahn Hall
This powerhouse French pianist wowed the audience assembled for his all-Liszt recital back in February 2011, and this program, which is devoted entirely to music by Maurice Ravel, promises to be equally rewarding. Thibaudet is one of the world's most in-demand pianists, and, looking at his schedule for the summer (which also includes the Aspen Music Festival and Tanglewood), one appreciates the fact that the Music Academy is in the first tier of summer music festivals worldwide. Monday, July 11, at 8 p.m. Call 969-8787 or visit musicacademy.org.
Concerto Night with Maestro David Hege at the Granada Theatre
Classical music wouldn't be what it is without some healthy competition. At the Music Academy, nothing's more competitive, or exciting, than the road to Concerto Night. Beginning in June, hopeful soloists start preparing for the grueling Concerto Competition finals, which run all day on Saturday, July 9.
On July 10, the judges emerge with an announcement of who will be the featured soloist at this full orchestral performance at the Granada. For some gifted young musician, the Music Academy's Concerto Night will be the thrill of a lifetime, and well earned. Saturday, July 23, at 8 p.m. Call 969-8787 or visit musicacademy.org.
More Music
• Valentina Lisitsa, piano, at Hahn Hall, Friday, July 1.
• Academy Festival Orchestra, conducted by Peter Oundjian, at the Granada Theatre, Saturday, July 16.
• The Barber of Seville at the Granada Theatre, Friday, August 5, and Sunday, August 7.
• Academy Chamber Orchestra, conducted by Nicholas McGegan, at First Presbyterian Church, Saturday, August 6.
• Academy Festival Orchestra, conducted by Leonard Slatkin, at the Granada Theatre, Saturday, August 13.
Theater
The 39 Steps at Solvang Festival Theater
Four actors play nearly 100 roles in this Tony Award-winning stage adaptation of the 1935 Alfred Hitchcock film. Directed by Mark Booher, the ingenious staging involves lightning-fast changes, suspense, and plenty of surprises. With Andrew Philpot, Stephanie Philo, Peter S. Hadres, and Evans Eden Jarnefeldt. Now through Sunday, July 3. Call 922-8313 or visit pcpa.org.
The Solid Gold Cadillac at SBCC's Interim Theatre
This classic comedy by Howard Teichmann and George S. Kaufman follows the adventures of Laura Partridge (Linda MacNeal), a small shareholder in the giant conglomerate General Products, as she goes from being the lone skeptic at a shareholders' meeting to having a job at the company. Her ringside seat offers a heady view of corporate financial indiscretions, office romance, and general mayhem. Previews July 6-7. Plays Thursday-Sunday, July 7-23. Call 965-5935 or visit sbcc.edu/theatrearts.
It Runs in the Family at Circle Bar B Dinner Theatre
This knockabout British farce is set in a hospital and was chosen to represent the 1990s in Circle Bar B's summer retrospective. Joseph Beck directs the show that got him started back when he was still playing juveniles. Expect mistaken identities, slapstick, slamming doors, and the durable team of David Couch and Sean O'Shea as the leads. Friday, July 22 - Sunday, September 4. Call 967-1962 or visit circlebarbtheatre.com.
More Theater
• Hairspray at Solvang Festival Theater, Friday, July 8 - Sunday, July 31.
• Cat on a Hot Tin Roof at Center Stage Theater, Thursday-Sunday, July 14 - July 17.
• The Exonerated at Center Stage Theater, Thursday, July 21 - Saturday, August 6.
• Steel Magnolias  at Rubicon Theatre, Wednesday, August 24 - Thursday, September 8.
Visual Art
Van Gogh to Munch: European Masterworks
The nearly 30 paintings that make up this dazzling exhibition are drawn from three sources: the Armand Hammer Foundation, the Sarah Campbell Blaffer Foundation, and the Santa Barbara Museum of Art's own permanent collection. Taking advantage of the availability of 17 extraordinary long-term loans, curator Eik Kahng has assembled a brilliant survey of major 19th- and early-20th-century works by such artists as Pierre-Auguste Renoir, Claude Monet, Max Beckmann, Lyonel Feininger, and Edvard Munch. At the museum's McCormick Gallery, through August 28.
Erasing Lines: Photos by Patricia Houghton Clarke
These portraits of drag queens and their admirers taken by Santa Barbara photographer Clarke will be on view as part of the 2011 Pride Celebration. The pictures show a subculture that's active here, and that is increasingly visible as cross-dressing men step out to experience nightlife, perform, and enjoy themselves. There will be an artist's talk on July 9 at the Wall Space Gallery featuring both the photographer and some of her subjects. At the Wall Space Gallery, July 8-10.
Minimal Manifestations
Joan Rosenberg-Dent and Dug Uyesaka show sculptures and works on paper together in this show that celebrates the affinities between Uyesaka's printmaking and Rosenberg-Dent's ceramic and wire geometric assemblage. Expect subtle power and allusions to calligraphy, drawing, and even architecture in this canny pairing engineered by curator Mary Price. At Art From Scrap, through July 16.
More Visual Art
• From Dusk 'til Drawn  at Contemporary Arts Forum, a 24-hour drawing rally, Friday, July 22, at 6 p.m. to Saturday, July 23, at 6 p.m.
• Florabundance  at Sullivan Goss, through July 31.
• Summertime Blues  at Artamo, July 7- 31.
• Spring into Summer: Santa Barbara Landscapes of Ben Brode  at Buttonwood Farm Winery, through August 31.
• Virginia McCracken & Co.  at The Project at 740 State Street, ongoing.