Voices
Why Don't Passports Work as I.D.?
A Swedish Visitor's Baffling Experience of Santa Barbara Tasting Rooms, Supermarkets, and Nightclubs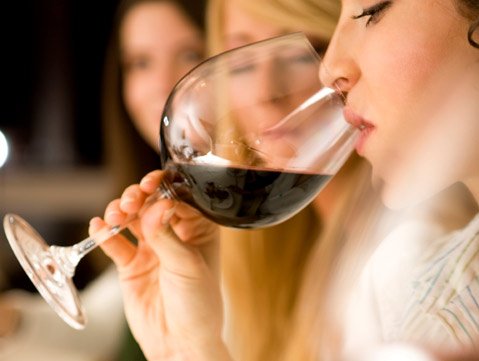 Is Santa Barbara's identification system dysfunctional? Or is it simply not a system at all? I was asking myself this question while trying to use my European passport as identification here in Santa Barbara and no one would accept it.
Santa Barbara is a beautiful town. It has amazing colonial-style buildings, beaches stretching for miles, impressive landscapes, and exquisite dining. A perfect town for tourists; the American Riviera. Well, after reading this story, you might realize that it's not so tourist-friendly after all.
What I am about to tell you illustrates a lack of coordination. Laws and rules are made up by each individual. This can't be blamed on an individual's motivation to go their own way, but on too-dim directions and too little governmental sensitivity to what is really happening outside the bubble of state offices and their so-called organization.
In July 20I0, I had just turned 24 years old. Some friends and I were up in Santa Ynez for wine-tasting, and enjoying the breathtaking views of the landscape. Once at the Fess Parker Vineyard, we ordered a wine-tasting session for four.
"Can I see your ID please?" asked the woman behind the counter. Of course, we all said, and showed our European International Drivers Licenses. The woman kindly told us they don't accept international Driver's Licenses, if they don't show weight and hair color.
"Well," I explained, "in Europe they look slightly different. They have a color picture, height, and social security number." She would still not accept them. Luckily, we'd brought our European passports, just in case. This time she shook her head and said, "Sorry, no international passports either." I started to get frustrated. Here we were, tourists from Europe between the ages of 23 and 27 years old, trying to taste wine with the same form of identification that got us into this country through customs and border protection. And we are being denied.
The woman referred to the rules of California's Department of Alcoholic Beverage Control, or ABC. I asked to see the manager, who said the same thing and also explained that they don't ask for ID if guests look older than 35. Excellent! The legal drinking age is 21 and I have to wait until I'm 35, and hope to not look younger then my actual age? It's complete madness. We left upset. I remember thinking, "Michael Moore: I'll call you tomorrow. Is this stupidity not something you would love to dig up and put in to light?"
A few days later we were shopping at Albertsons in Goleta, next to Isla Vista. BBQ was on the schedule. Along with chicken, steaks, chips, and coleslaw we were planning to have some beers. I could not believe it when the identical thing happened again. "Sorry, no international passports unless showing hair color and weight description," said the guy in the register. I asked to see the manager, who just repeated these stupid words again. I tried to ask him what we could do as tourists here then, if not over 35 years old.
"This is discriminating," I said. "You have no right at all to deny me." But no, nothing happened and we left. The next day, when we went bowling at Zodo's in Goleta, I truly thought I was going to explode when the same thing happened. I felt mistreated and trapped in a country without rights, without a functioning structure, and with rules making no sense.
I went straight home and called ABC in California and told them about my experiences. ABC would not listen and blamed it on the specific places where I was denied. I jumped in my car and went to the police station by Camino Real Marketplace. They laughed and said, "Passports are the highest level of identification. You must have met some very confused people." The police would not help me any further on this case.
Instead, they police recommended that I get a California Identification Card at the Department of Motor Vehicles. The lady at DMV said I could apply for a card, but that we would have to wait one to three weeks for it to be delivered, and then it would only be valid for 90 days (which coincides with the length of a tourist visa). I applied for one anyway. It arrived in the mailbox a few days later, and was valid until 2015! On top of those mistakes, the woman at the DMV had no clue how this ID was supposed to work.
ABC blamed uneducated staff and the police laughed and declared a similar explanation. Meanwhile, Albertsons, Zodo's, and Fess Parker held ABC responsible. And there I was right in the middle of this dysfunctional organism. No one wanted to help me, and no one took this issue seriously.
Thank god for media, journalism, and the freedom of speech! This might not make any actual difference, but hopefully it can display negative sides of being a tourist in Santa Barbara. It might also bring some insight into what can happen when each individual actor in the market makes up their own rules in a capitalistic society. Is it too many large and scattered units? Or too-big areas to direct and organize? Either way, something must be done and an eye-opener is always a good start.