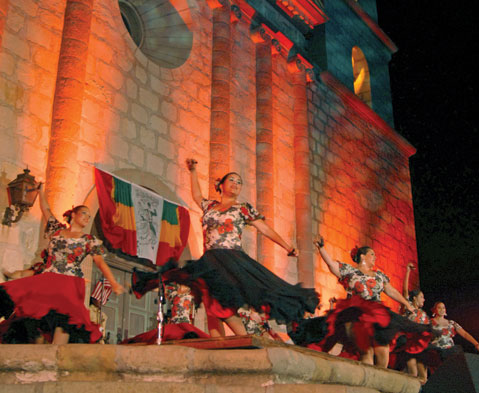 For Santa Barbarans, Fiesta conjures all sorts of images: the nighttime performances of Las Noches de Ronda at the Courthouse Sunken Gardens; El Desfile Histórico, one of the country's largest equestrian parades; the delicious Spanish and Mexican foods found at the mercados. What it ultimately is, though, is a way for the community to come together and honor the traditions of old Californio culture. While some things have changed over time, the essence of Fiesta endures.
In this year's special issue, you'll find a complete schedule of events for the long weekend, everything you can expect to see in the parade, the scoop on the spirits and La Presidenta, and the lowdown on the dances and songs of 19th-century Californio.
¡Viva la Fiesta!
• Junior Spirit: Anais Crespo Peña
• Spirit of Fiesta: Marisa Leon-Haro
• La Presidenta: Joanne Funari
• Flor y Canto: Early California Songs and Dances
• Fiesta In-Crowd's Favorite Food: A delectable invitation to sample the tastiness of Our Lady of Guadalupe's mercado.
• Eating Fiesta, Barney-Style: Here's Barney Brantingham's guide to the food booths in El Mercado and El Mercado del Norte.
• Fiesta Listings: All of the activities and entertainment Old Spanish Days has to offer.