Columns
Once Upon a Time …
Four-Hundred Dollar Guests Treated Like Second-Class Citizens
A few weeks back, Great Britain's most famous living royal couple — William and Kate — were scheduled to visit the Santa Barbara Polo & Racquet Club in Carpinteria. As much as Carpinterians were hoping for the pair to take a stroll in town, it never happened. Others were wondering if the future King of England and his newly wedded wife would visit our neighboring city, the very aristocratic Santa Barbara, at least briefly. That didn't happen either. People in both towns were rather disappointed.
In Goleta, however, we never entertained the thought that they would visit us, therefore were not disappointed. We simply were some sort of attentive observers of the three-ring-circus spectacle that their visit represented — the helicopter arrival, a glimpse of the prince on his horse, pictures of Kate in her designer dress.
At least, one day, we will be able to tell our grandchildren, "Once upon a time, there were a prince and a princess that visited a not-too-faraway land. And although many wanted to, only very few could see them in person."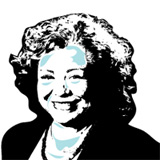 But it was not only those living in Carpinteria, Santa Barbara, or Goleta who couldn't really see them. Others, who thought they would, who paid $400 to partake in the occasion, and who initially felt they were part of an exclusive crowd, were pretty much excluded as well. It is true that they got inside the polo club that day, but that didn't mean they were in the same crowd with the very distinguished guests. They weren't allowed to come through the same door, or eat the same dinner. No elbow-rubbing whatsoever. Only the richest of the rich, those who paid $4,000, were allowed to be close to the royalty, and, possibly, have a tête-à-tête with Will and Kate.
Was it just me, or was this quite rude and discriminatory? I don't even know whether the "poorest guests" — the ones in the $400 category — were previously advised that their donation money would be happily accepted by the prince's foundation, but that they themselves would be far removed from the main attraction; that their food would not be prepared by the same chef; that they would be treated so very differently.
I'm guessing they didn't know this. I cannot believe that someone would knowingly submit to such — in my opinion — humiliating treatment. I would've been furious if I had paid that much money for a boxed lunch and second-class treatment. Plus the money they probably spent on their attire — just for their own next-door neighbors to see? I hope the $400 guests were at least handed a pair of binoculars each, to be able to get a glimpse of the famous couple, if only from across the polo field.
When I knew what really went down during this event, I thought of something my father often said: "It must not feel good to be among the poorest at the party." It never made more sense to me than on this occasion.
So if you felt either directly or vicariously offended by the way in which this event was organized, and the guests were treated, you're not alone. I'm with you.