News
Reform Effort Dismissed as PR Stunt
Das Williams Votes Against Measure to Even Assemblymembers' Budgets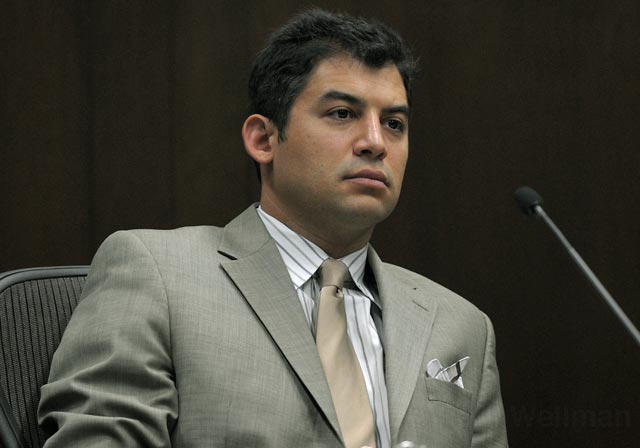 Assemblymember Das Williams voted in the Rules Committee against a proposed reform measure that lost by one vote and would have required the State Legislature to establish more equitable office budgets for all its members, arguing it would hamstring his ability to serve his constituents. "On paper it sounds good that all districts should get the same," Williams said, "but geographically, our district is much bigger than many others. We need offices in Santa Barbara and Ventura. And office rents around Santa Barbara cost a lot more than East L.A." Recent reports show that Williams, a freshman, has the eighth-highest office costs of all assemblymembers, but Williams stressed he did not buy a car via the state, as he could have, and that he negotiated a 40-percent rent reduction for his Santa Barbara offices.
The proposed reform emerged out of an ongoing dispute between Assemblymember Anthony Portantino (D-Pasadena) and party leader Assembly Speaker John Pérez (D-Los Angeles). Portantino claims Pérez punished him for voting against the state budget by attacking his office budget; Pérez claims Portantino was an extravagant spender. Portantino, who nominated Pérez as speaker, refused to support the budget because it cut education. Because his budget was cut at Pérez's direction, all 11 of his staff will be laid off.
Portantino sought public records on how much the Legislature spends on its own salaries, expenses, and other perks, and got shut down by Pérez. Then the Los Angeles Times and Sacramento Bee jumped in with Portantino, arguing that the Legislature should no longer be exempt from the same open government requirements that apply to all other local governments in California.
Pérez has since released some documents, but Portantino claims the books were cooked to make him look like a bigger spender than he actually is. Other government watchdog organizations have also questioned the documents initially released. Williams termed Pérez's initial response "an error in judgment," and said that there are open-government reforms that he could support. As a member of the Rules Committee, he said he voted to send the matter to a task force that will be established by Assembly Speaker Pérez.
"[Portantino] wanted us to do something in the name of greater transparency and public input, but he wanted this done without any public input or transparency," Williams said. "Once it goes to committee, it can get both." Had the Rules Committee voted to pass Portantino's measure, Williams said it would have been in effect only until the end of the current legislative term, which concludes in a week and a half. Williams added that he doesn't expect the controversy to die down soon. Portantino is running for Congress, said Williams, and has had a hard time generating much press interest. "You almost have to light yourself on fire to get coverage in L.A. County as an assemblymember," Williams said.
But According to Portantino supporters, his proposal extends to November 12. Likewise, they point out that the state Senate and congressional offices are funded the same. Lastly, they contend the standing rules
— which Portantino would amend to make all expenditures "discoverable" — are customarily adopted the first day of the legislative session before any committee can be held.
Ironically, 15 years ago, it was an assemblymember from Santa Barbara — Republican Brooks Firestone — who tried to do what Portantino is now doing. And based on his experience, Firestone said he had no encouraging words for Portantino. "Wherever you think you're going with this," he warned, "you can't get there from here." Firestone said the Legislature's bookkeeping practices were so byzantine and convoluted that public accountability of any sort was all but impossible. As a freshman, Firestone said he was appalled at the lack of basic information on how much the Legislature spent doing the people's business. He was given authorization to conduct an audit, but after a year trying, Firestone said, he gave up with little to show for his efforts.
Firestone quoted then-House speaker Willie Brown — who he said had three Cadillacs provided at taxpayer expense for each of the three offices he staffed — as saying, "It will take them five years just to figure out how I misallocated the resources of the House." Williams took issue with Firestone's profound pessimism, stating that the information is all there, but it just needs to be assembled in one document.