Columns
UCSB's Often Untapped Resources
A Cultural Gold Mine
It's sometimes hard to keep track of all the fabulous concerts, lectures, and other events available to us in Santa Barbara. Even if you do keep up on what is happening, you can't possibly go to all of them. However, you should not neglect to take advantage of our proximity to UCSB and its stunning array of intellectual and cultural offerings.
Most people are aware of the scientific achievements made by the researchers at UCSB, but not as many people may be aware of the university's other accomplishments and resources. Researchers at UCSB have just received a $245,000 grant from the National Endowment for the Humanities to support the compilation of books for a project called The Writings of Henry David Thoreau. Researchers and scholars working with The Thoreau Edition, a group that has been located at various universities since 1966, are seeking to compile a complete view of this author's works using biographical details, charts, and drawings.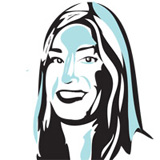 While Thoreau might be a well-known figure, and most people can name his most famous book, Walden, a lot of his writings, including his letters, manuscripts, and essays, have never been collected in one place, believe it or not. If you go to UCSB's site The Writings of Henry D. Thoreau , you can find out a wealth of information about the project, Thoreau, and even take a look at copies of the manuscripts online. An interesting fact I found out on the Web site was that the author only published two books in his lifetime, A Week on the Concord and Merrimack Rivers and Walden (originally published as Walden; or, Life in the Woods).
Another great way to infuse a little culture into your life is to attend one of the many events sponsored by UCSB Arts and Lectures. In October you can see Cambodia's Khmer Arts Ensemble perform, listen to Trombone Shorty & Orleans Avenue, or watch the Hubbard Street Dance Ensemble show you what they've got.
Even though I might get a flier or see an advertisement about some of the events being put on at UCSB, I don't take advantage of the opportunities as much as I should. I have been to see various musical groups at UCSB, and I took my daughter to an unforgettable performance of Love's Labour's Lost, by Shakespeare's Globe Theatre, at the Granada Theatre in downtown Santa Barbara, sponsored by UCSB Arts and Lectures. And I caught some of the summer film series of classic musicals like Singing in the Rain. It was a wonderful way to revisit some of these incredible films.
While I might have the best of intentions, I've missed a lot of great events in the past. I didn't go to hear the Dalai Lama speak or find out, from his own lips, what Michael Pollan had to say about food. This new school year my resolution is to try to take advantage of such opportunities. I'm sure I'll be surprised at all the things I might learn and experience.