Parks and Rec: Isla Vista Edition
New Ranger Is Cleaning Up I.V.
While crime and mayhem might get top billing in I.V., there are a lot of smaller changes that get overlooked, especially with Halloween fast approaching. The Isla Vista Recreation and Park District (IVRPD) has plans to make improvements both big and small that will make the area quite a bit nicer.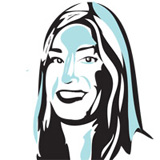 First of all the park district hired a ranger to police the park and wetlands area to discourage people who are up to no good. In the past, several of the downtown parks have been a haven for the drug-addled or unsavory. Women have spoken at board meetings complaining that they do not feel safe walking through certain parks at night, including Perfect Park.
While Matt Hoff, the new ranger, has been hired to roust those who are using the parks and open spaces for illicit purposes, his task is not to discourage those, including the homeless, who are quietly enjoying the parks in the manner they are supposed to be used.
In addition to monitoring the parks, Hoff also can be seen riding his bike through the wetlands area in the Camino Corto Open Space in an effort to discourage people who camp or hang out in the bushes near Isla Vista Elementary School. This has been an ongoing problem that needed to be addressed. Homeless camp in the bushes, and some have even lit fires to cook their food. There is a well-used path to the school that bisects the wetlands, and children and parents should feel safe using it.
Hoff also has designed a protocol for park employees to dispose of drug paraphernalia. Unfortunately, this is a common problem they have to deal with. Park staff are now being asked to record the date, time, and location of the drug paraphernalia before submitting the items to the Isla Vista Foot Patrol. Park representatives have also been given containers for disposal of the items.
Another way the IVRPD has made an effort to make certain areas safer is embarking on a redesign. Perfect Park, one of the parks young women have complained about, has been cleared and will soon be refashioned into a new and better version of its former self. While there isn't a definite plan yet, park representatives are already working on ideas.
And for those people who have waited for a skate park to reappear in I.V., you won't have to wait long. There are plans to put one in the parking lot adjacent to Perfect Park. The skate park should be installed by the middle of November. IVRPD representatives have been working on a plan to bring a permanent skate park to I.V. The skate park is supposed to be in Estero Park, where the IVRPD had a temporary one. But until the funding for a state-of-the-art skate park is raised, skaters will have to do with the temporary one in the downtown area.
With Halloween almost upon us, the IVRPD also has plans in the works to clean up after the destruction left in its wake. The Adopt-a-Block program is planning to hold its annual cleanup event, called HalloClean, on October 29, and the parks department will be doing extra cleaning of the downtown bathroom facilities.
It's the little things that count. With each new step the IVRPD takes to make I.V. a cleaner, more aesthetically pleasing, and safe place, the better it will be for everyone.