Theater
England by Tim Crouch
SBMA Atelier Hosts British Theater Piece
Visual art gets much of its juice from juxtapositions—the placing of one figure, shape, or color next to another. The same can be said for British theater artist Tim Crouch's performance piece England, which he will bring to the Santa Barbara Museum of Art this week.
England, which is subtitled A Play for Galleries, premiered at the world-famous Edinburgh Festival in 2007. In the years since, Crouch and his collaborator, Hannah Ringham, have performed it more than 200 times in art exhibition spaces around the world.
The hour-long work, which the New York Times described as "a rich drama created with rigorous, poetic economy," meditates on matters medical, political, economic, and aesthetic. Which of its themes come to the forefront, and which fade more into the background, largely depends upon the gallery where it's being performed.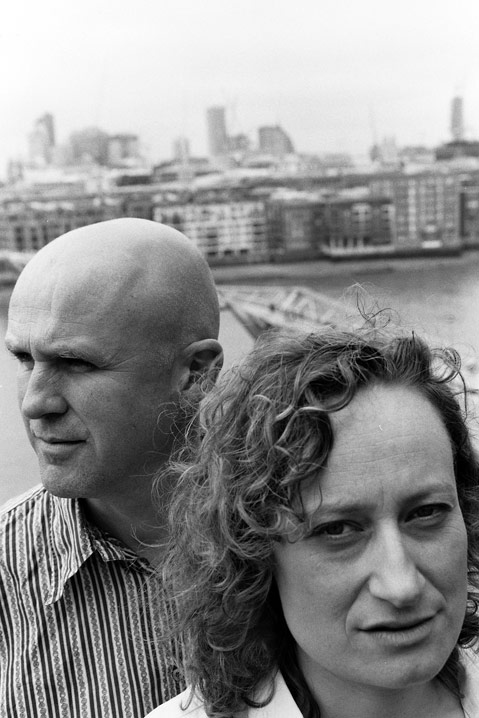 "It changes every time," Crouch said in an interview from Los Angeles, where he performed the piece at the Skirball Cultural Center before bringing it to Santa Barbara. Although the text remains the same—he only rewrites five to six minutes worth of material, to establish the setting they're in—he has discovered that "different values come bouncing off that work" in different venues.
"In L.A., the theme of the sanctity of human life will be very powerful, since the exhibition at the Skirball is about that. In Santa Barbara [where it will be performed in a gallery featuring abstract paintings that would fetch a high price on the market], the issue of the commodification of art will come forward. Santa Barbara is the sort of well-heeled place where an investment in art denotes the apotheosis of human behavior."
In a bit of theatrical cubism, Crouch and Ringham portray the same character—a Brit whose boyfriend is an American art dealer.
"The idea of this character vibrates between the two 'containers,'" he explained. "Some audiences will assume it's a man; others will assume it's a woman. You could say the work is quite conceptual in that respect; it requires an audience to complete it."
"In the first act, the audience is guided around the exhibition," Crouch continued. "It kind of subverts the traditional format of a guided tour through a gallery, in that we start to tell our own story as we connect with the work. In the second act, we sit the audience down and transport it to a different place entirely, rather like a traditional drama would do."
The audience (limited to 60 at each of the two SBMA performances) eventually learns the gender-ambiguous character portrayed by Crouch and Ringham is desperately ill and needs a heart transplant. His/her American boyfriend has the money and connections to remedy this problem, but doing so means crossing both ethical and national boundaries.
"There are issues about the lifespan of a person, and the lifespan of an art work, as well," Crouch said. "There are references to how sanctified art has become, and how the life of an artwork is sustained, almost unnaturally, in air-conditioned and dehumidified spaces. [We ask if] the sustenance of an artwork has become more important than the sustenance of a life."
It is certainly cheeky to commandeer a wing of an art museum and suggest our worship of art may have gone too far. But Crouch insists he isn't indicting anyone—just posing tough questions.
"Theater has no materiality to it," he noted. "Once it's done, it becomes nothing but a memory. But with visual art, there's an object—one that accrues value, and often exists beyond the life of the artist. I'm excited to place those two art forms next to each other."
4•1•1
England will be performed Thursday and Friday, November 17 and 18, at 5:30 p.m. at the Santa Barbara Museum of Art. Tickets are $50 general, $25 for students and SBMA members. Call 884-6414 or see sbma.net/atelier.