Arts & Entertainment
UCSB Scientist Takes On Religion
Thomas Mates Discusses his new book, A Judeo-Islamic Nation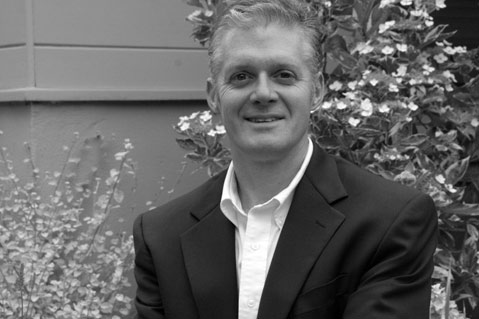 Perhaps it is religion's dual role as social bonding agent and solvent that fuels materials scientist Thomas Mates's research of religion in American society and politics. With the curiosity of a scientist and the interest of a dedicated American, Mates approaches the problems stemming from the misunderstanding of Christianity as both a public religion and political tool in his book, A Judeo-Islamic Nation. While Mates is a nonbeliever, he avoids bashing religion and initiates a discussion of religion's — especially Christianity's — role as a personal belief system rather than the moral absolute it has become in American politics.
Why did you write this book?
Two reasons. First, because of the control that the Religious Right continues to exert over the Republican Party primary system. This is a misguided effort that's lowering the quality of candidates running for office, as we can see both from who is in and who is out of the 2011-2012 presidential race. The second reason for writing is that I was dissatisfied with the spate of atheist and anti-religion books that have been coming out lately. You can't argue or intimidate people into abandoning their religion, nor in a country with freedom of speech and freedom of religion can you keep religion out of politics. I see, like many people, that it [religion] has an effect in our society and politics. I wanted to explore that through sociology, politics, and history.
You're arguing that when public figures politicize their faiths, they are expressing a religion that's more Judeo-Islamic in outline than Christian.
That's right. Jews and Muslims both have a text that says believers are supposed to run their own society. The New Testament, unbeknownst to most Christians, says the opposite. Nonbelievers are expected to run the society while believers should be subservient. So, it's utterly impractical for them [Christians] to lead. And that's a stroke of good luck for the West because, throughout our history, we've had plenty of would-be theocrats.
What do you think caused Christianity's current importance in American politics?
During the Revolutionary era, a switch went off in ordinary peoples' heads saying, "Okay, I'm supposed to be as good as anybody else." The New Testament was not egalitarian; it was predestinarian and, in that sense, an aristocratic philosophy. God is king, the king of kings in fact. He has his favorites like a king or emperor. Predestination went out at this time, and with it went the rest of scripturalism.
The cause of Christianity's current importance in our politics is that 15-20 percent of the country is still reacting against the moral shifts of the 1960s and 70s, though the changes of that era can't be turned back. In the 1960s and 1970s, we had a woman's revolution, a sexual revolution, a homosexual rights revolution, a no-fault divorce revolution, a nationwide proscription of organized prayer in public schools, and nationwide legalization of first-trimester abortion. "These revolutions gave people new freedoms and in a democracy people don't give back freedoms."
In what issue do you think the misunderstanding of Christianity's role in politics is most apparent
The principle thing is the idea of being politically active, which Jesus refused to do and Paul didn't do. All of the key figures in the New Testament are renowned for going to their deaths without putting up a fight. Jesus fought to clean up the church, not city hall. No one is told in the New Testament to beat or join the Romans.
What place do you think Christianity should have in society?
I can't say what the proper place for religion is. A certain percentage of the world's population is always going to believe that there's something out there, and they will always express that. If they're sitting around the kitchen table, giving a speech in a public park, or at a political meeting, or running for office, they're going to bring that [religion] into the debate. People can't be kept from doing that. They have freedom of religion and freedom of speech. I would like to see people say "my God," "her God," "his God," or "their God" instead of "God" because that's the truth. It should sound funny to people to hear somebody in the public arena say "God." It's always been dishonest, presumptuous, and arrogant for anyone to stand up and say, in a political context, "God." George W. Bush said we were going to Iraq to bring God's gift of freedom. Whose God is he talking about? He's talking about his own ideas.
4•1•1
Tom Mates will give a free public talk about A Judeo-Islamic Nation on Saturday, January 14, 3 p.m., at the Book Den, 15 E. Anapamu St, Santa Barbara.